Homemade Hydrating Watermelon Popsicles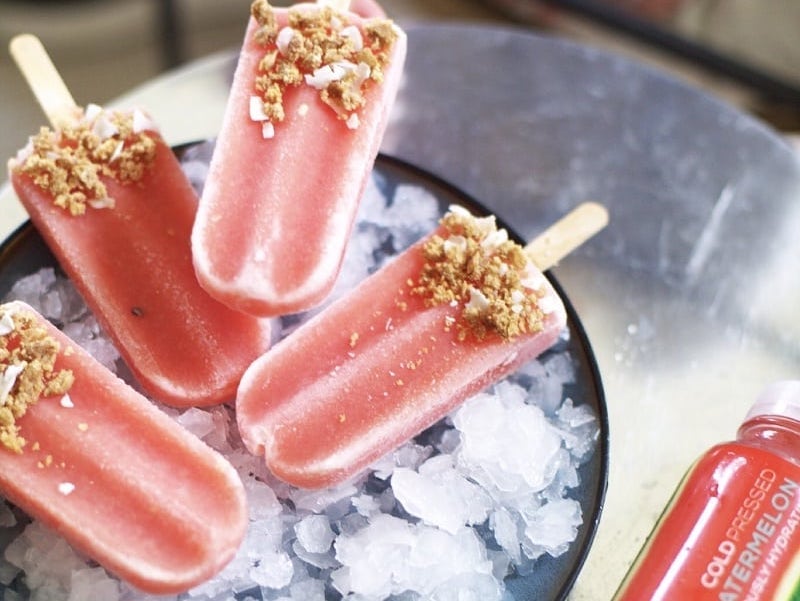 When life gives you watermelons you make… Popsicles! Especially when its National Watermelon Day and counting down to the last days of summer. Do yourself a flavor favor and create these WTRMLN WTR Popsicles made with fresh cold pressed watermelon juice, watermelon slices and coconut milk. It's basically Summer in your Mouth™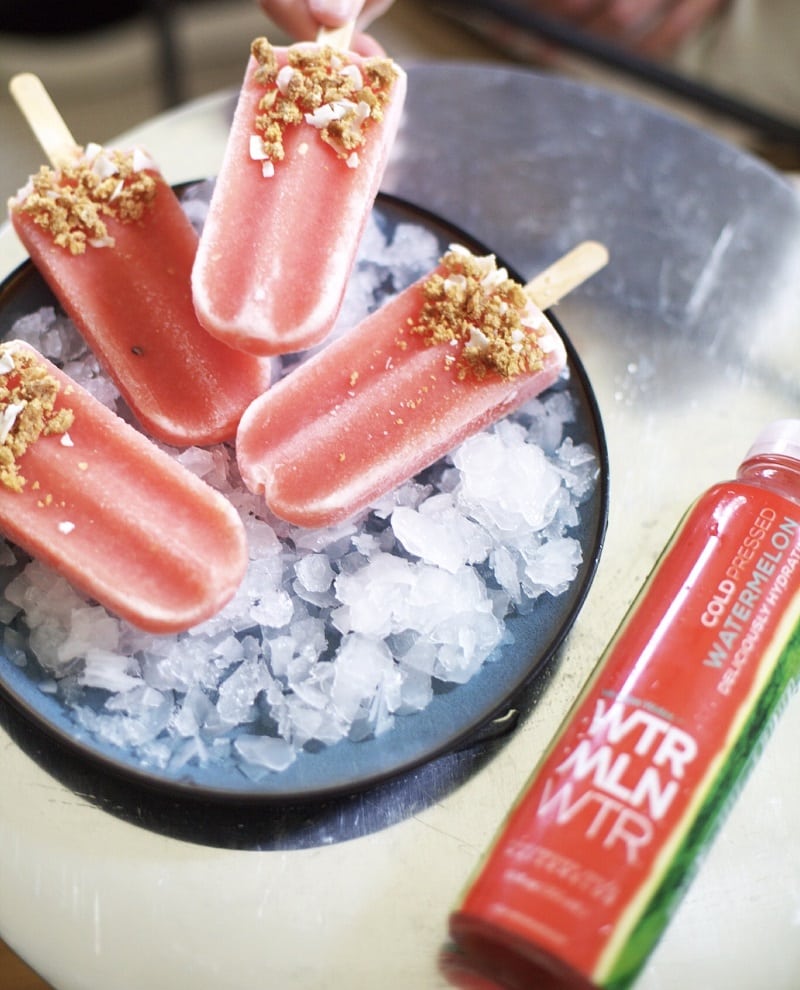 These hydrating WTRMLN WTR popsicles are also an easy fix to add more nutrients into your day by re-hydrating those electrolyte starved cells. Its a win win wouldn't you agree!  Goodbye Dehydration. See below for the recipe:
Homemade Hydrating Watermelon Popsicle
WTRMLN WTR
WTRMLN WTR Popsicles
Ingredients
1

+ 1/4 cup of fresh watermelon slices

½

cup

WTRMLN WTR

½

cup

coconut milk

or alternative milk of choice
Instructions
Puree 1 cup of chopped WTRMLN slices with ½ cup WTRMLN WTR and pour into popsicle molds so molds are 2/3 full.

Freeze for 30 minutes and pour chilled cocnut milk on top of frozen watermelon blend. Top with remaining watermelon slices and freeze for an additional 30 minutes.

Rinse molds under warm water to release popsicle and enjoy somewhere near a pool or beach.
Alyssa Holder
I enjoy listening to the stories of the people who devote their time to fill our stomachs with scrumptious food. And of course, experiencing and sharing my thoughts on the cuisines that span across the world.