Make this special breakfast treat, a braided cinnamon danish made with homemade laminated dough.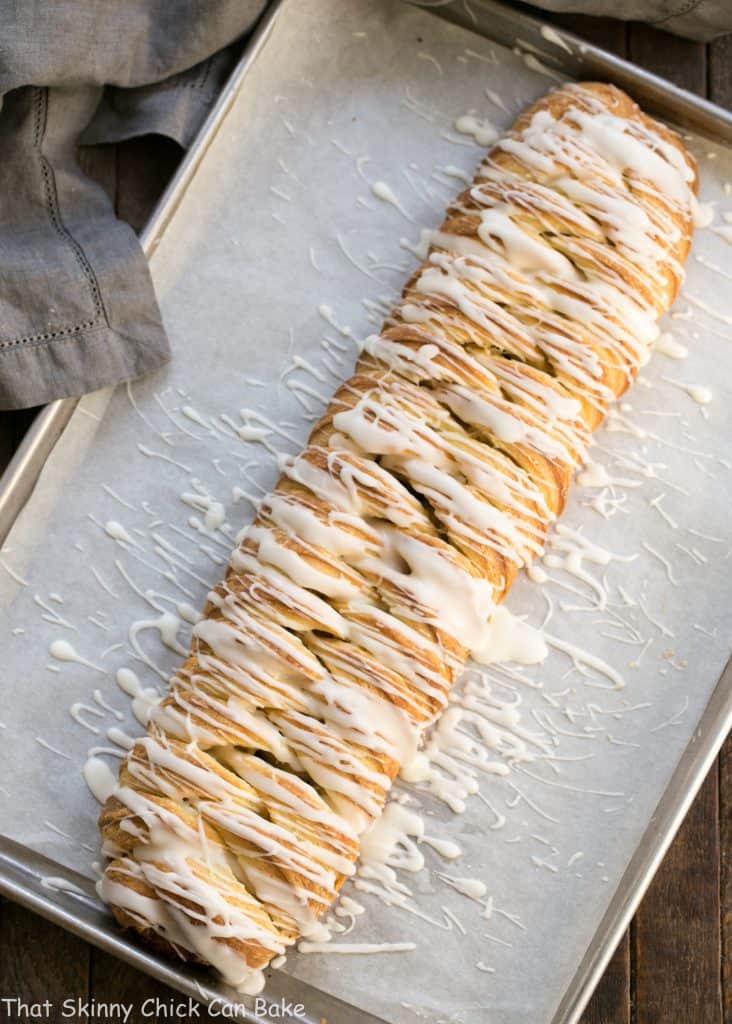 My brother-in-law was visiting from Green Bay recently and I planned to make a braided cinnamon danish. I wanted an over the top breakfast. Unfortunately, we were in the middle of a September heat wave and my kitchen was warm to say the least. It was not an ideal day to laminate the dough.
For those of you who do not know the process, softened (and mine was very soft!) butter is spread over a rectangle of yeast dough, then the dough is folded over the butter, rolled thin, then folded and chilled. This process is repeated 3 times, making an exquisite, tender, buttery dough. Puff pastry is also a laminated dough. So just imagine how tender and buttery this cinnamon danish dough is!
Though Bill and his brother thought the sub-par braided cinnamon danish was outstanding, it was not my finest baking moment. I had to make it again, in a cooler kitchen, so I could share it with you.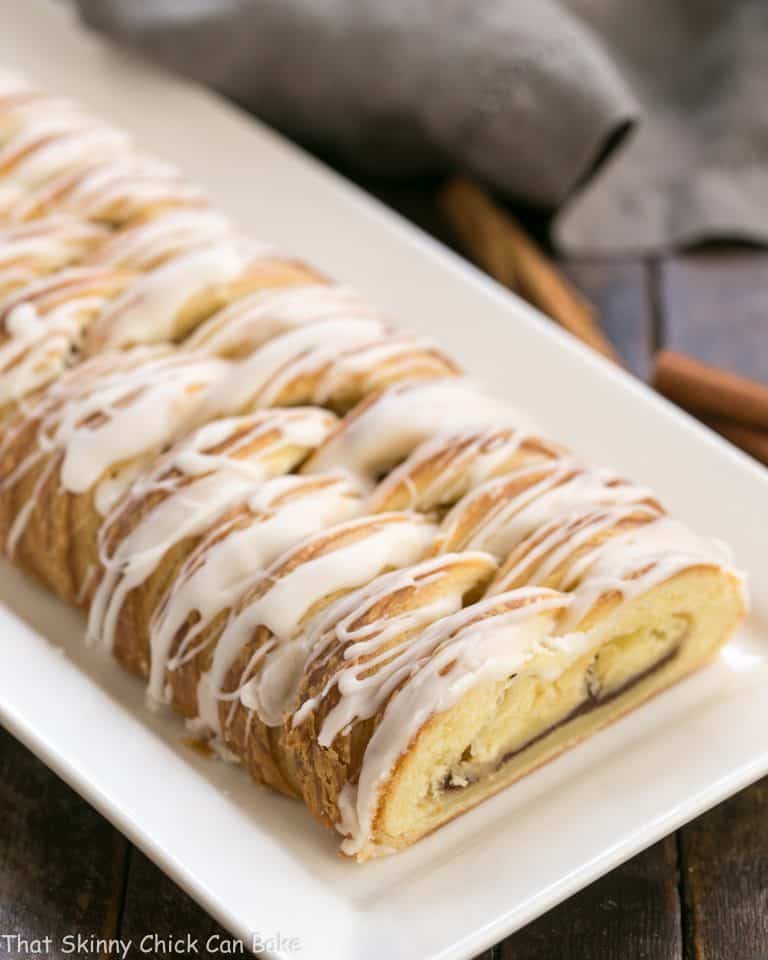 This second attempt worked perfectly, save the typical oozing of the butter during the "turning" process which is a sign of a novice laminator's inexperience. This gorgeous cinnamon danish was finished with a drizzle of a simple glaze. I applied the frosting by swooping a spoonful back and forth and repeating over and over. Keeping the spoon high makes for thinner striations of icing. The results were magnificent! Whew.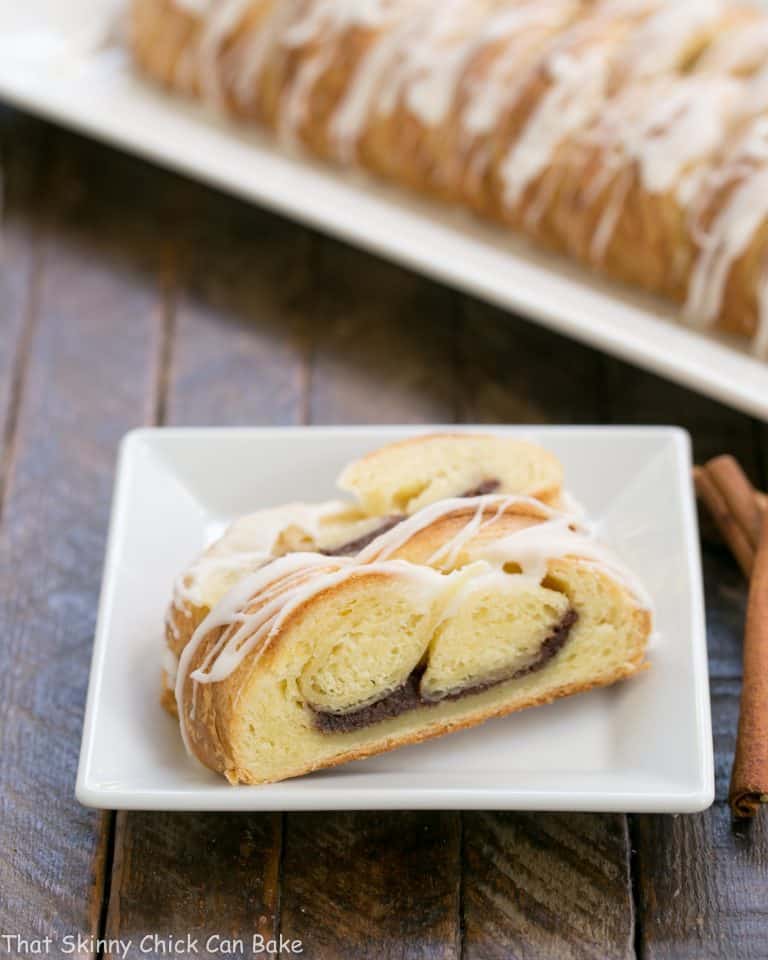 I have sort of a foodie crush on braided breads, from challah to plaited breakfast loaves. My technique for a braided danish is to roll the dough into a large rectangle, 18 x 10-inches in this case. The filling is placed in the middle third of the dough running from one short side to another.
Next comes the making of the strips which form the "braid." I cut strips a little wider than a half inch, one at a time, from one side to the other, so the sides are symmetrical. The slices should extend right up to the filling. Then starting at one end, cross a strip over the filling, then repeat on the other side. Go back and forth until the strips cover the filling. The ends can be left open or you can attempt to fold and tuck any excess dough under the braid.
This is really not a complicated recipe. The laminated dough takes time, with resting periods in the refrigerator between turns. I like do let the dough chill overnight and then bake it up the next morning. If you're fearless in the kitchen, give this braided cinnamon danish a go.
More Breakfast Danishes You'll Love:
Raspberry Danish Braid (This post has a photo of cutting the strips for braiding)
Raspberry Cream Cheese Brioche Pockets
Click here for the laminated dough recipe.
Print
Homemade Cinnamon Danish
Make this special breakfast treat, a braided cinnamon danish made with homemade laminated dough.
Author:

Liz Berg

Prep Time:

1 hour

Cook Time:

30 minutes

Total Time:

1 hour 30 minutes

Yield:

10

servings

1

x
Category:

Baking
Laminated Dough
Click the link above for the recipe.
Filling
1/4 cup

sugar

3 tablespoons

brown sugar

1 tablespoon

cinnamon

3 tablespoons

butter (at room temperature)
Glaze
2 tablespoons

butter (melted)

1 cup

powdered sugar

1/2 teaspoon

vanilla

1 1/2

–

3

tablespoons hot water (depending on how thin you want your glaze)
Instructions
Make the laminated dough, click the link above for the recipe.
When ready to bake, bring dough out to sit out at room temperature for about 15 minutes. Preheat to 350º.
Make filling by mixing softened butter, sugars and cinnamon. Roll out dough to a 18 x 10 inch rectangle. Place filling down center third of dough. Slice dough into strips from outer edge to filling at about 1/2 inch intervals. Do one side, then repeat in a similar fashion on the other side. Fold strips over filling, alternating sides to make a crosshatch pattern.
Place danish on a parchment lined baking sheet. Bake about 30 minutes, till puffed and browned.
Make glaze by combining ingredients, adding hot water till desired consistency is reached. Drizzle over cooled danish.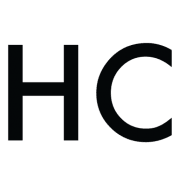 Liz Berg
My mom was an amazing cook, but she wasn't much of a baker. When my sisters and I yearned for a sweet treat, I turned to our trusty BH&G cookbook and zeroed in on the dessert tabs. My love of baking began in my childhood kitchen. I married a chocoholic and together we had 3 children with plenty of sweet teeth. I started my blog in 2010 to chronicle my baking journey.