Tamara Novacoviç makes a fantastic homemade Croatian Basa cheese in tribute to her childhood memories from the area of Lika.
By Tamara Novacoviç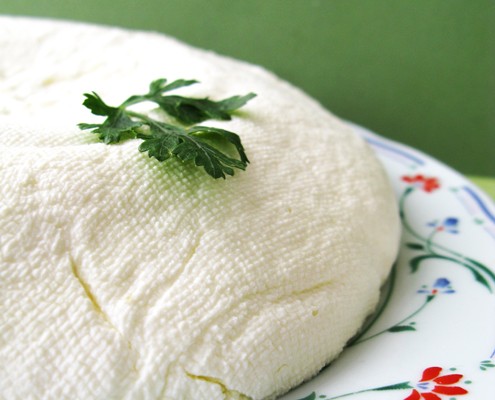 If you've never been to Croatia and you decide to visit, you'll probably opt for the sea cost and old towns like Dubrovnik. However, there's a beautiful gem situated in central Croatia, in the background of Velebit mountain range-Lika.
Lika is a mountainous region full of (un)explored beauty. If you are to visit this part of Croatia, be sure to take time and explore beauties like Plitvice Lakes (Croatian National Park which has been included  on the UNESCO list of  World Heritage since 1979), The Northern Velebit National Park, the spring on the Gacka River and various other.
Lika is very dear to my heart because my grandfather was born there and I have a lot of beautiful childhood memories connecting me to this area. Its gastronomic habits have emerged from its lifestyle and the fact that it flourishes in pasture-grounds and forests where the summers are short and winters cold with plenty of snow. The characteristic of this cuisine is simplicity – meals cooked on the open fire, like lamb, polenta, potato halves, sauerkraut and various types of cheese-two most renowned are basa and skripavac. Also, the forest honey of Lika is of the highest quality and is well known throughout the country.
Since I have relatives from Lika, I wanted to introduce its cuisine to my menu and once came across a recipe by my friend Vera that provided homemade version of basa cheese. Of course I immediately decided to give it a go. Basa is usually made from cow's milk, only sometimes combined cow's and sheep's milk. When I told my grandpa what I was making (read: trying to make), we all got so excited. The pressure was on me: will I be able to produce basa that is merely decent to be called "cheese from Lika" and will grandpa give it a positive grade? Up until that moment, I had never made cheese at home, I had never tried making one nor it crossed my mind that it was even possible to do something like that in the safety of your apartment kitchen, without ever having stepped close to a cow (or goat or sheep). The recipe turned out to be really successful and we have enjoyed this homemade cheese ever since.
You will need:
4 pint (2 l) whole milk
0,4 pint (200 ml) sour cream
Some salt
Cook milk until it boils. Remove from heat and let cool a bit. When it's tepid, stir in sour cream. Cover and wrap in kitchen towel, leave in warm place overnight.
The next day, line a strainer with clean cheesecloth and set it inside a large bowl. Pour the mixture (the consistency will resemble pudding, it will be jiggly) into a cheesecloth and stir gently to drain off whey. Fold the ends of the cheesecloth over the cheese, place everything in the fridge and let drain for a couple of hours.
See Also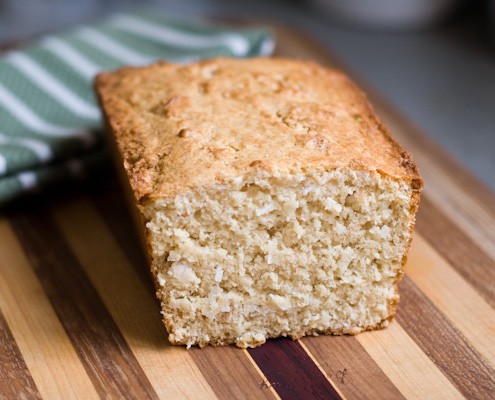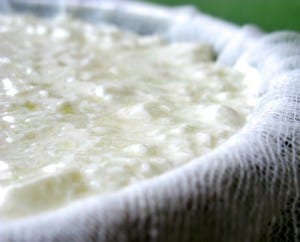 You may occasionally need to collect drained whey – don't throw it away, put it in clean bottles and drink (you can mix it with fruits to make smoothie), it's very healthy. There are some great recipes using whey.
The longer you leave your cheese to drain, the firmer it gets. So, its consistency is entirely up to you, decide whether you want firmer or creamier version. Carefully remove it from the cloth and it is ready for usage. You can use it as a spread on bread and in many different savoury dishes, as well as cakes. If you use it in savory dishes, you may want to add some salt. If you use it for cakes, leave it unsalted. It has great, mild flavor and is perfect for cheesecakes.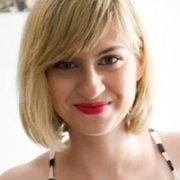 Tamara Novakoviç
Tamara Novakovic is a passionate self-taught cook, food blogger, freelance food writer and photographer behind bite-my-cake.blogspot.com. Her life journey has led her through Faculty of Humanities in Zagreb, Croatia to discovering passion for making cakes. She is currently a weekly food columnist for Croatian newspaper V magazine and food magazine Repete.