Pie is not just for dessert. The result is a messy and delicious creation perfect with whatever vegetable bounty you have on hand.
By Amrita Rawat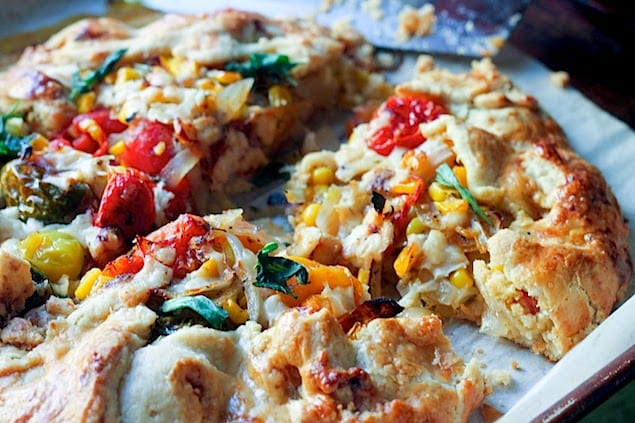 Pie's not just for dessert; the flaky buttery crust goes perfectly with your entrée, too. This is a savory explosion in your mouth, and you will likely be fighting off others for the last bite, if you even decide to share.
Use aaalllll them fresh tomatoes, and if you can't get heirlooms, grape or cherry will do just fine.
It's got corn to add a crunch, softened/browned onions to add another dimension of flavor, and two kinds of cheese. It's also easily adaptable with whatever you have on hand. Got mushrooms or zucchini? Toss 'em in! Got a favorite cheese? You can't go wrong.
And don't be afraid of the pie crust, I've made this once with crust from scratch and once with store-bought crust and both are just as yummy, I promise. And making it in galette form means no meticulous rolling out or crimping. Just dump the filling in and fold over.
The result is messy and delicious, and I'm going to be making this over and over and over again.
The first time I made this, I had extra filling left over so I just put it in a bowl and ate it as is–perfection! The filling would also work tossed into pasta.
See Also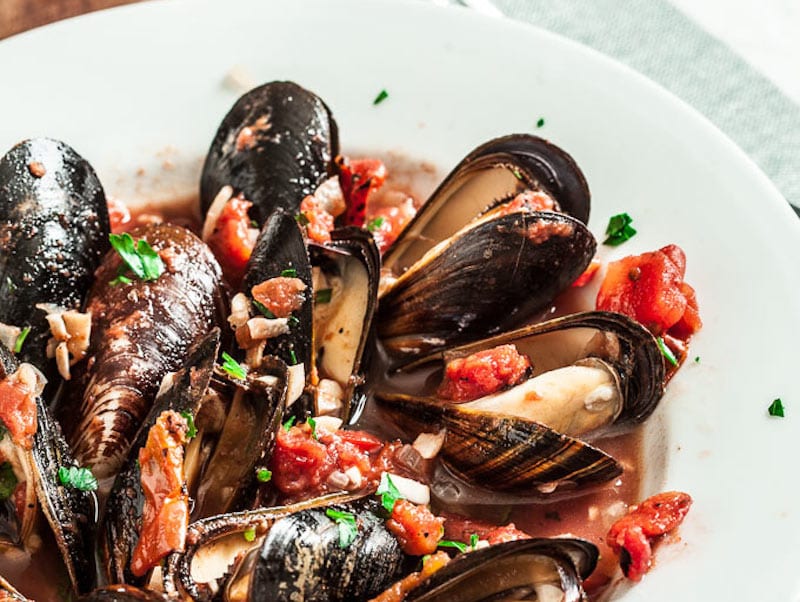 Perfect for a quick weeknight recipe!

Heirloom Tomato and Corn Galette
Pie is not just for dessert. The result is a messy and delicious creation perfect with whatever vegetable bounty you have on hand. Adapted from Smitten Kitchen
Ingredients
Your favorite pie crust recipe, enough for 1 pie
2 tablespoon olive oil
¼ tsp salt
3 cups, about one container of mini fresh tomatoes
½ cup corn
1 small onion, thinly sliced
1 tablespoon thyme
Handful of fresh basil
½ tsp black pepper or red pepper flakes
¼ cup cheddar
¼ cup parmesan
1 tablespoon Dijon mustard
1 tablespoon mayo
1 egg, beaten
Instructions
Place the thinly sliced onions in a pan with 1 tbs oil over low heat and stir every so often until soft and translucent, about 10 minutes or according to your preference. Transfer to a bowl.
Add the second tablespoon of olive oil, tomatoes, salt, and pepper (or red chili flakes if using) to the same pan, with the dried thyme.
Place over high heat and cover with a lid.
Roll the tomatoes around from time to time so they cook evenly, you'll hear them burst and pop in a few minutes.
When most are soft/burst, remove lid, place heat on medium and add in corn and onions.
Adjust seasonings according to taste.
Let mixture cool to lukewarm before assembling.
Heat oven to 400 degrees and roll the dough out into a 12-inch round—doesn't need to be perfectly shaped.
Transfer to a parchment lined baking sheet.
Use a brush to spread the mayo and the Dijon mustard all over the bottom of the crust.
Arrange the cheddar on top of the crust.
Sprinkle the tomato mixture with the parmesan and spoon the mixture into the center of the dough, on top of the cheddar, leaving a 2-inch border.
Fold the border over the filling, pleating the edge to make it fit.
The center should remain open and you can save some cheese to sprinkle on top if you like.
Brush the crust with egg yolk glaze and sprinkle with more cheese if you like.
Bake for 30-40 minutes, or until puffed and golden brown.
Remove from oven and let stand for 5 minutes, then glide onto a serving plate.
Serve hot, warm, or at room temperature.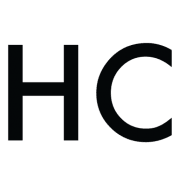 Amrita Song
Amrita Rawat is the author of the blog Chai and Dumplings. Born in India and a lifelong resident of Atlanta, she recently moved to Saint Louis. Her love for food stems in part from its ability to bring cultures together and in part from how darn good it feels to eat a delicious meal. She loves traveling and has eaten her way through cities like Hong Kong, Paris, Budapest, Mumbai, and Shangri-la. Amrita is also a contributor to Sauce Magazine in St Louis.