PARTNER POST: Let Pomì's premium quality, Italian tomatoes bring the fresh and healthful taste of Italy to your cooking, no matter the cuisine or season.
This vegan marinara sauce is incredibly hearty thanks to flavorful tomatoes, carrots and walnuts. Dig into a bowl of comforting, veggie-loaded pasta any night of the week.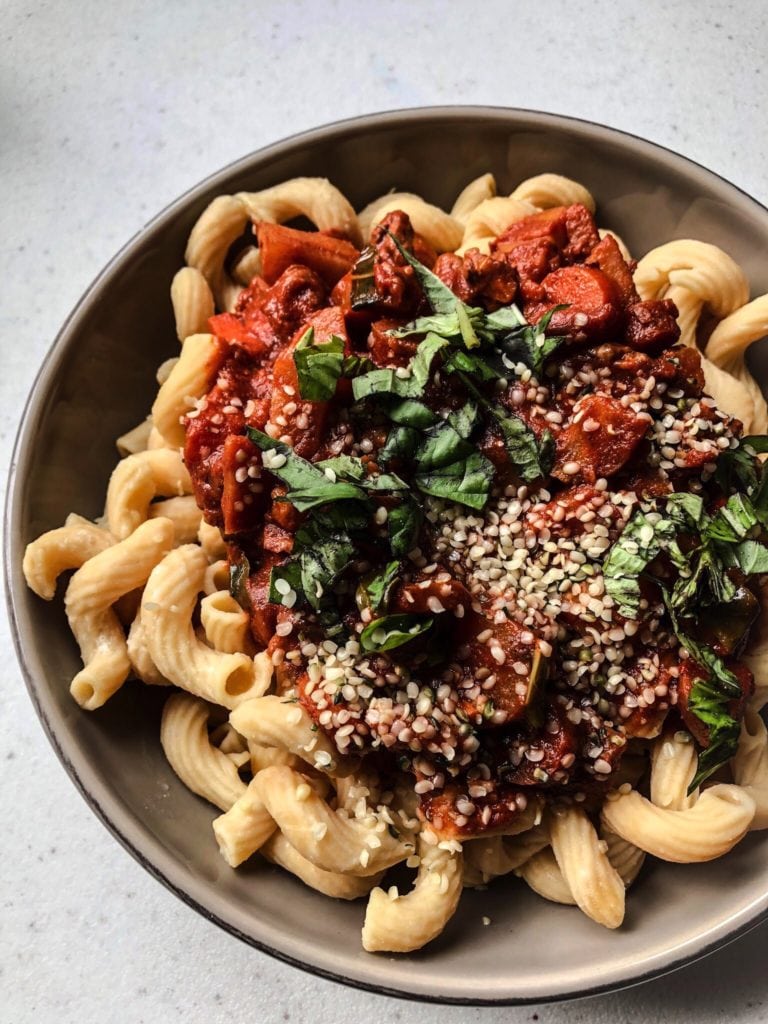 you know what makes me happy? when i see one ingredient on food labels. thank you, Pomí for making real food aka amazing Organic Strained Tomatoes. Hearty Carrot Walnut Marinara is made with the purest and most wholesome of ingredients. enjoy $1.00 off any Pomì product – https://pomicoupons.com. we all love flavorful marinara carefully placed atop a comforting bowl of noodles. this is a pasta feast that your whole family will love and no one will leave the table not feeling satisfied-it's so filling! the pairing of carrots and walnuts is delectable and truly a match made in culinary heaven. both foods make the marinara sauce super hearty and give it a meaty texture.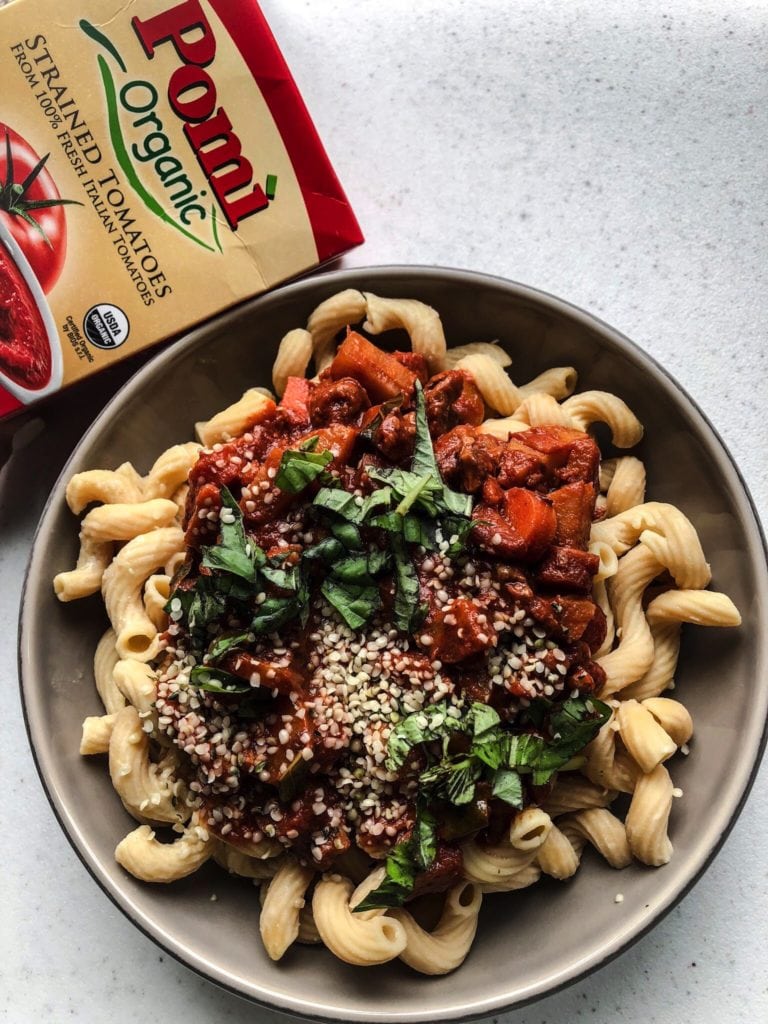 ah, don't ya just love when dinner is easy to make and incredibly healthy?! who wants to spend hours cooking after a long day of work? probably not many people. you can have this dish on the table for the fam in no time.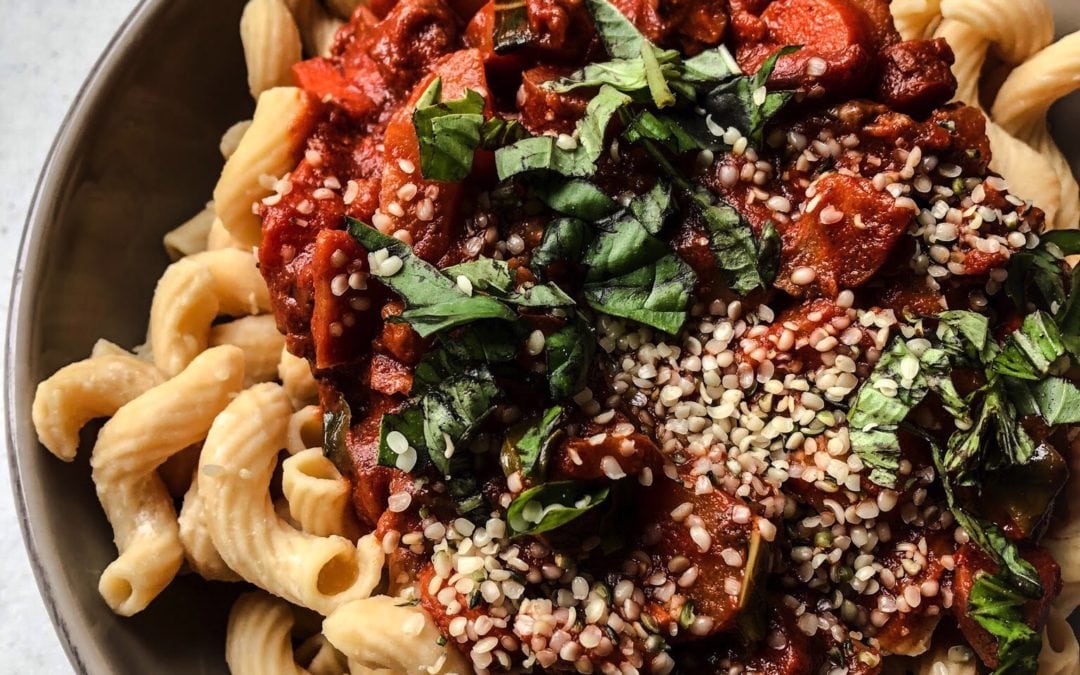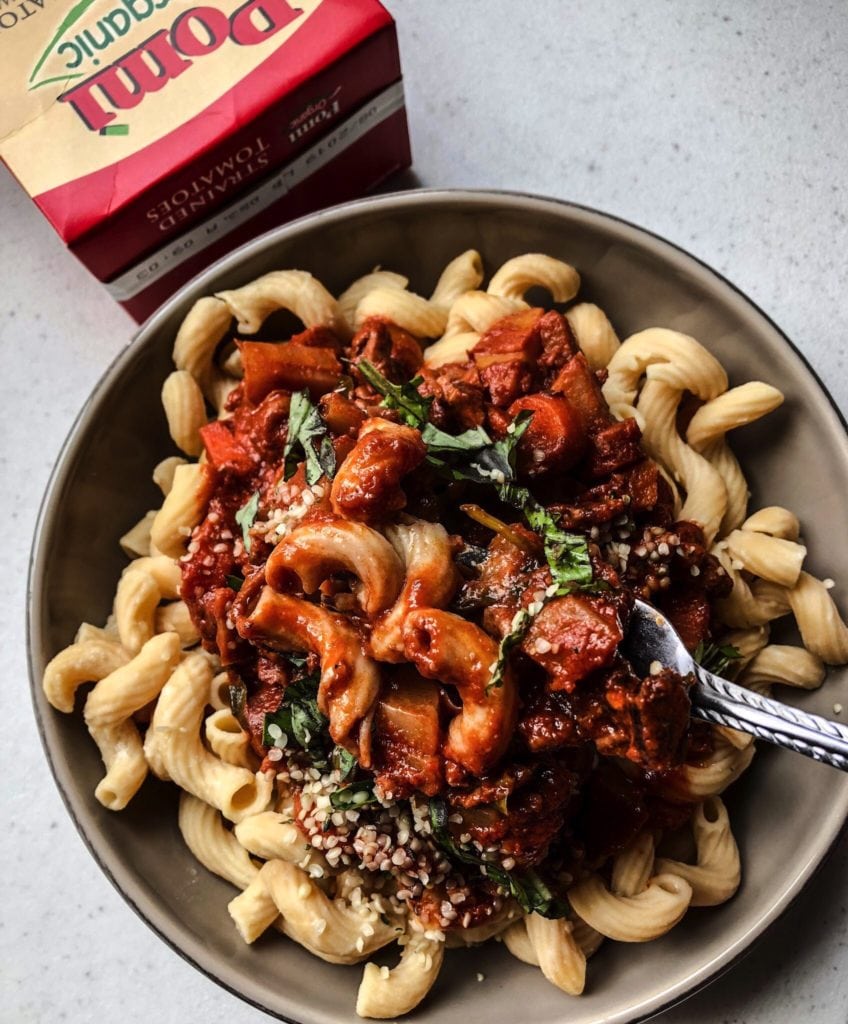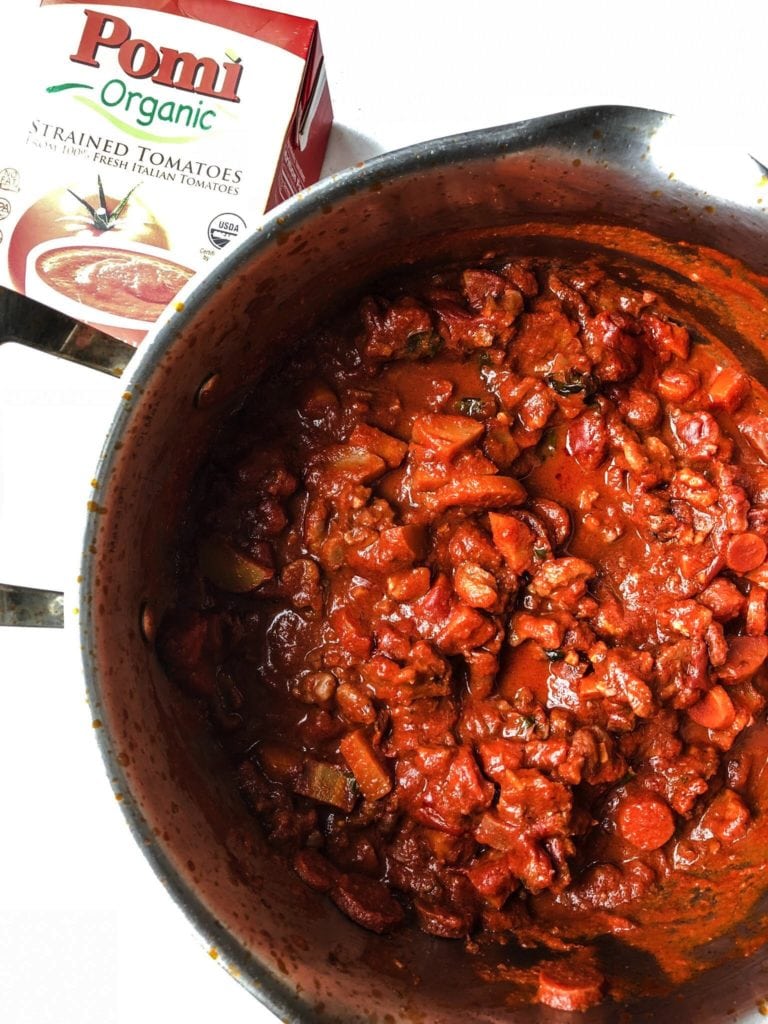 Print

Hearty Tomato, Carrot and Walnut Marinara Sauce
---
4 cups

rainbow carrots (cut into very small pieces)

2

cloves minced garlic

1

carton Pomi Organic Strained Tomatoes

1/3 cup

extra virgin olive oil

1 cup

water

2 cups

chopped walnuts
handful fresh basil
sea salt and lemon pepper to taste
---
Instructions
on medium heat, sauté the garlic for 2 minutes in extra virgin olive oil and then add the carrots. Then, saute the garlic and carrots for another few minutes and turn the heat down to medium-low.
add 1 carton (26.46 oz) of Pomi organic strained tomatoes and 1 cup water.
also, add a handful of fresh basil and the sea salt and lemon pepper.
boil on medium-low heat for about 25 minutes and stir occasionally.
pair with your favorite pasta and enjoy!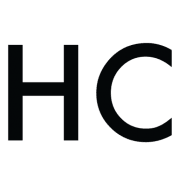 Mary - Up Beet and Kaling It
In between studying and classes, I love to cook! My specialty is creating vegan recipes bursting with flavors. Check out my recipe in collaboration with Pomì, the authentic Italian tomato ready to use for preparing all recipes that require the fresh taste of premium-quality Italian tomatoes.