Some call it Turkish, some call it Greek. However, baklava is a typical rich Middle Eastern pastry, often made here in Croatia and Balkan countries. It is universally loved in this part of Europe and a real crowd-pleaser.
By Tamara Novakovic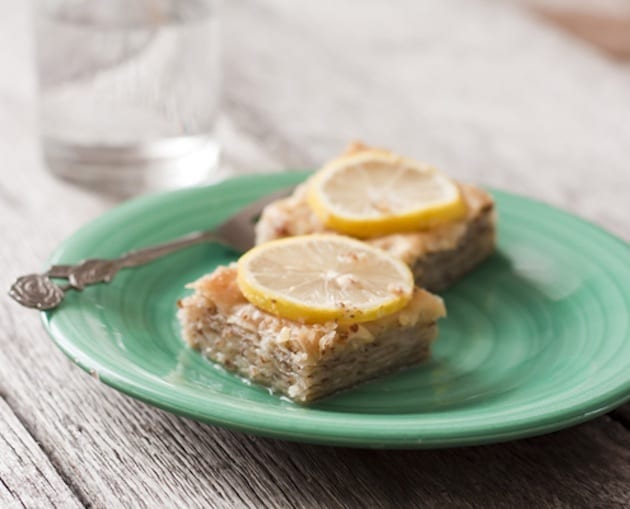 Baklava is made of layers of buttered filo dough alternated with nuts, baked and then immediately soaked with chilled sugar or honey syrup called agda. Traditionally, in Croatia walnuts are used. In other parts of Europe often pistachios, spiced with cardamom and sometimes walnuts. However, I made this one with toasted hazelnuts, which gave it such a nice flavor. It is a bit lighter than baklava made with walnuts, but doesn't lack flavor or juiciness. Whichever nuts you use, grind them, but not completely powdery, or you will lose the crunch and nutty texture. That is why it's best to use one part completely ground nuts and one part finely chopped. To simplify the process, I recommend using store-bought filo dough, which will result in great baklava. If you want, you can, of course, make your own. I don't mix nuts with sugar since you pour quite a lot of sugar syrup over the pastry. You can add some spices to it, like cinnamon or cardamom, you can even use rosewater. Baklava is cut into parallelograms, rectangles or triangles before baking. You need to make the sugar syrup in advance and let it cool completely. It is important to pour cold syrup over hot baklava. It shouldn't have the consistency of a syrup, it needs to be a bit more liquid in order to soak into layers properly. The best thing to do is cook the syrup on medium heat until it boils and then continue cooking for five more minutes.
Enjoy it with a cup of strong, black coffee!

Hazelnut baklava
Delicious traditional Middle Eastern pastry, a real crowd-leaser!
Ingredients
17.6 oz (500 g) filo pastry
24.6 oz (700 g) hazelnuts, one part finely ground, one part finely chopped
7 oz (200 g) butter
17.6 oz (500 g) sugar
3⅓ cup (800 ml) water
1 lemon
Instructions
First, make the syrup: combine sugar with water and juice of one lemon. Cook on medium heat until it boils. Then cook for five more minutes. Remove from heat and let cool completely.
Preheat oven to 356F (180C).
Cut filo sheets into the size of the pan you're using. These quantities are for 13.65 x 7.8 inch (35 x 20 cm) pan.
Melt butter. Brush the pan with melted butter and place one filo sheet. Brush it with butter and cover with another filo sheet. Sprinkle with walnuts. Cover with filo sheet, brush with butter and cover with another filo sheet. Walnuts again. Alternate these layers until you use all the material. So, you will have two filo sheets brushed with butter and one layer of nuts, alternating. You have to finish it with two filo sheets on top. Brush the top layer with butter and cut into chosen shapes.
Bake until crispy and nicely golden on top. Pour cold syrup over hot baklava. You can slice lemon and place each slice onto a piece of pastry.
Cover with aluminium foil and place something heavy (another pan) on top for five minutes. It will straighten the top layer. Remove the weight and foil and refrigerate for 24 hours. Serve.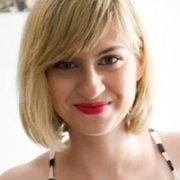 Tamara Novakoviç
Tamara Novakovic is a passionate self-taught cook, food blogger, freelance food writer and photographer behind bite-my-cake.blogspot.com. Her life journey has led her through Faculty of Humanities in Zagreb, Croatia to discovering passion for making cakes. She is currently a weekly food columnist for Croatian newspaper V magazine and food magazine Repete.