This delicious traditional stew delivers a satisfying meal after making your house smell scrumptious the whole afternoon. Your neighbours will be jealous!
by Ena Scheerstra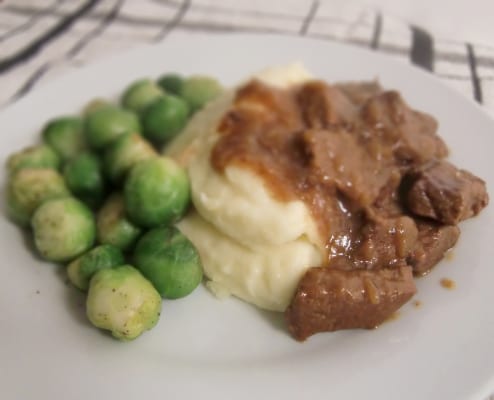 Hachee has been around since the middle ages. It was originally invented to use up all kinds of leftover (already cooked) meat and vegetables, with an acid (usually vinegar) added to tenderize everything. It is mentioned often as a banquet dish, but the exact recipe was never documented. Later on people started to use cheap beef cuts, only suitable for eating after cooking them a long time and tenderizing them with an acid, and cheap vegetables like onion. With great results: super-tender meat, a thick and rich sauce (the onion adds both sweetness and binding) and a mellow warmth from the spice… and therefore, hachee is still a much loved dish which is eaten a lot. People like it so much that there are ready-made varieties available for the people that don't have time or don't like slow-cooking. But for me nothing beats the real thing, making it at home following the traditional method. The actual time involved is very little, and while doing other things, I can enjoy the delicious smell. Hachee is traditionally eaten with potato puree, but serving it with plain cooked rice also works very well. Braised red cabbage with sour apples is usually served on the side. I'm not a big fan of red cabbage, so I serve my hachee usually with Brussel sprouts.
Some people like to jazz up hachee and give it an extra something, so they add for example ontbijtkoek (Dutch spiced breakfast cake), beer, mustard, appelstroop (apple syrup/dark apple butter), speculaas spices (similar to pumpkin spices), sambal (a spicy Indonesian red pepper paste) or red wine. A lot of these additions originate from regional varieties of hachee, depending on what was available in the region.
See Also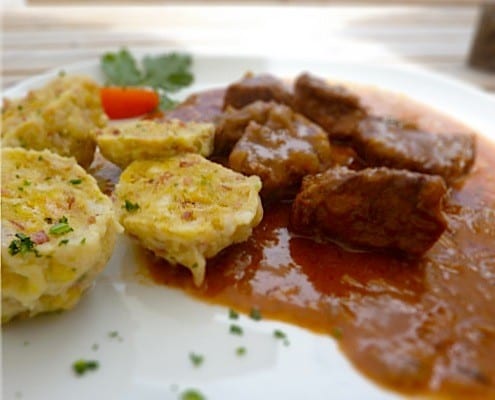 Hachee (like most stews) freezes well, so double up the recipe, freeze halve and enjoy the second portion another day, when you don't have the time to cook a slow dish.
Print
Hachee – Dutch Beef Stew
---
Author:

Ena Scheerstra

Total Time:

3 hours 30 minutes

Yield:

4

1

x
Description
Satisfying, rich, warming beef stew, a Dutch classic.
---
50 g

butter

600 g

beef (suitable for stewing), cubed

3

large onions, chopped

2 tbsp

flour

1

beef stock cube

3 tbsp

red wine vinegar

3

bay leaves

4

cloves
salt and pepper
---
Instructions
Melt the butter in a Dutch oven.
Add the beef, brown well.
Take out the beef, set aside.
Add the onions to the remaining fat, cook until translucent and slightly browned.
Add the beef back in, mix with the onions.
Sprinkle over the flour, cook 1-2 minutes on low heat, stirring regularly.
Add warm water until the beef is barely covered.
Add the stock cube, red wine vinegar, bay leaves and cloves.
Cover, simmer on a low heat for at least 3 hours. If you like a thick sauce, take of the lid for the last 30 minutes to evaporate some of the moisture of the sauce.
Taste, adjust seasoning with salt and pepper if necessary.
Serve with potato puree or rice.
Notes
Originally white vinegar was used, but I find that this gives a harsh flavour to the dish. Red wine vinegar is has a much more rounded flavour. Alternatively, white wine vinegar or other vinegars with a well-rounded flavour can be used.
Prep Time:

30 mins

Cook Time:

3 hours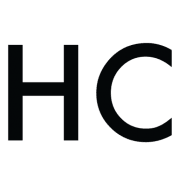 Ena Scheerstra
Ena Scheerstra has a lifelong love for food and cooking, starting to collect cookbooks at age 10. She spends most of her free time on cooking and everything food related. She is a strong believer of honest food, produced sustainable and sourced locally, and cultures her own vegetables on her balcony and in her small allotment. Her blog is very internationally orientated, reflecting the variety of food she cooks, but on Honest Cooking she is focusing on showing the world the wonders of Dutch food.