Grilled Zucchini and Corn Crostini with Lemon Basil Ricotta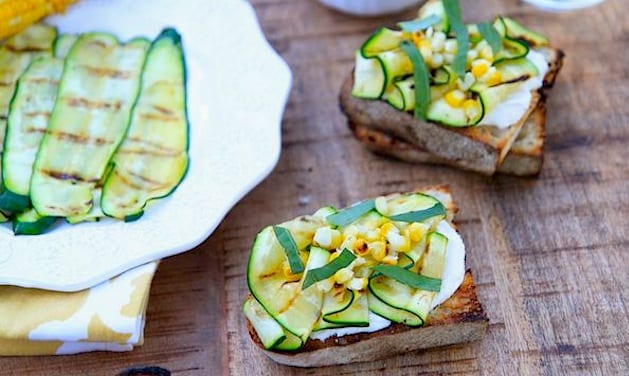 For a successful dinner on the patio, all you need is grilled summer vegetables, toasted bread, and tangy lemon-basil ricotta.
By Taylor Kadlec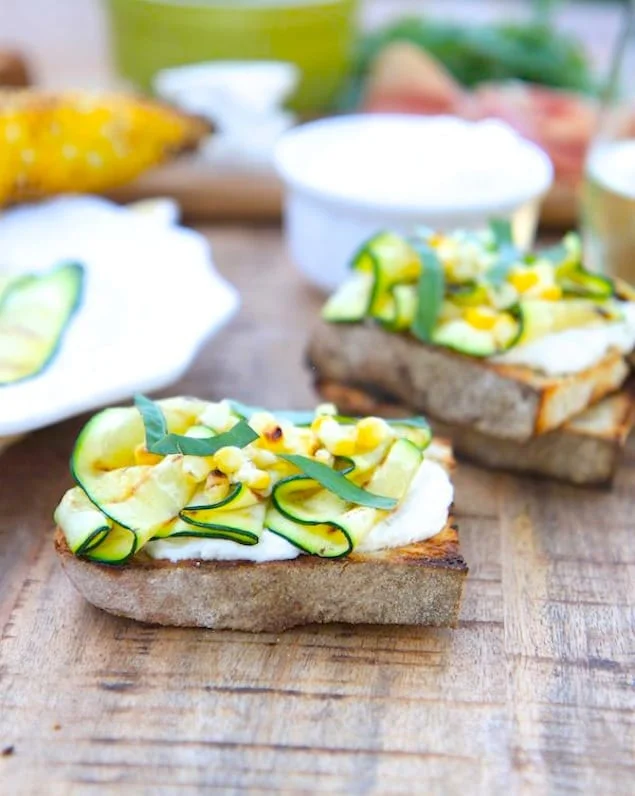 Since we're eating outside most of the time, it only makes sense to cook outside too. One of my favorite things to grill is a ton of veggies, along with buttered bread. There's something so enjoyable about a simplistic meal like this. Plus, it's easy and we all know I love easy.
I love the lemon and basil flavors in the whipped ricotta, and the grilled zucchini and corn are perfect mild toppings to let the flavors from the ricotta shine through on these crostinis.

Grilled Zucchini and Corn Crostini with Lemon Basil Ricotta
For a successful dinner on the patio, all you need is grilled summer vegetables, toasted bread, and tangy lemon-basil ricotta.
Ingredients
Whipped Ricotta
2 cups ricotta cheese (not fat-free)
zest of 1 lemon
2 tbsp milk or cream (I used cream)
¼ cup olive oil
½ tsp sea salt
pepper, to taste
2 tbsp fresh basil, chopped
Crostini
1 zucchini, very thinly sliced (I used a mandoline)
2 ears corn on the cob
3 tbsp olive oil
salt and pepper, to taste
1 large baguette or loaf of bread
2 tbsp fresh basil, chopped
Instructions
Ricotta
In a medium bowl, add ricotta, lemon zest, cream, olive oil, sea salt, and pepper.
With hand mixer or whisk, beat until light and fluffy, about 2 minutes.
Stir in chopped basil and refrigerate until ready to use.
To grill the veggies
Toss zucchini with olive oil and salt and pepper and brush corn and bread with olive oil.
Season corn and bread with salt and pepper.
Place corn directly on grill and cook until charred, about 10 minutes total, turning every 2-3 minutes.
Grill zucchini in a grill pan or directly on the grill, about 4 minutes. If grilling directly on grill - use tongs to flip over and grill about 1-2 minutes on each side depending on how thin you sliced your zucchini.
If you have enough room on the grill, you can grill the bread at the same time - about 2-3 minutes on each side, just until there are nice grill marks and the bread is warm.
To assemble
Spread each slice of grilled bread with ricotta mixture, then top with zucchini, corn, and additional fresh basil.
Serve immediately and enjoy!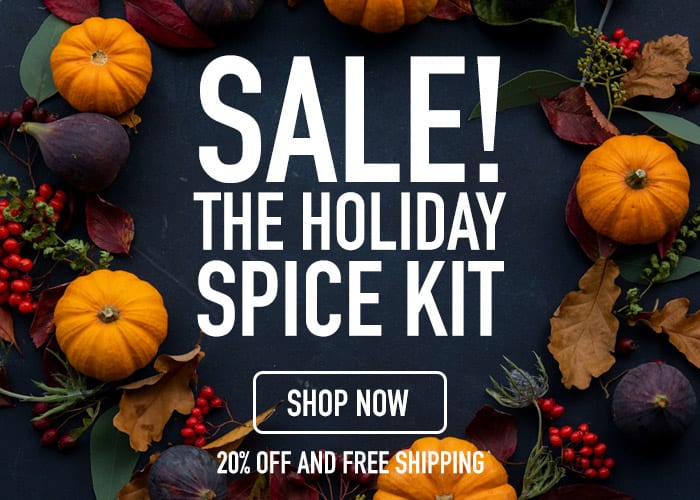 Taylor Kadlec
Taylor Kadlec is a lover of all things food including baking, cooking, and of course, eating. She is a self-taught baker and cook, and she shares her kitchen adventures on her blog Greens & Chocolate, where healthy cooking meets sinful indulgence.