PARTNER POST — Grilling season is here and it is time to explore Italian grilling with authentic ingredients from Colavita.
With basic pantry staples you can create a flavorful vegetable side dish on the grill or a perfect backyard orzo to take to a barbecue gathering.
By Rebekah Hubbard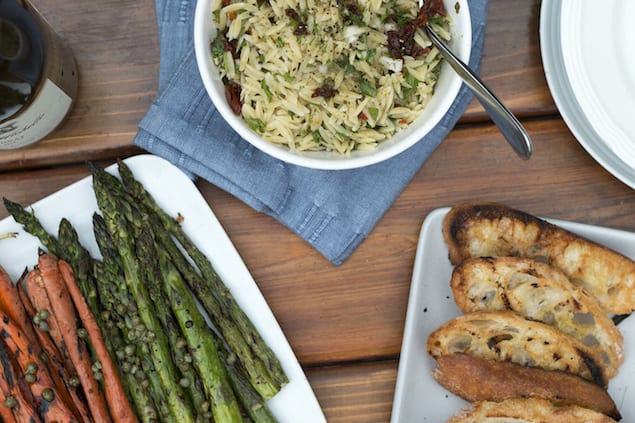 Summertime is finally here. Let's get out the grill, shall we? I'm excited to show you guys some amazing summer grilling recipes today using Colavita ingredients. What I've really enjoyed about working with their collection of tasty products is that I've gotten to see how much flexibility you can enjoy with a kitchen stocked with of excellent pantry items.
Click here to start grilling like an Italian and for a $1 off Colavita products or 15% off at their online store.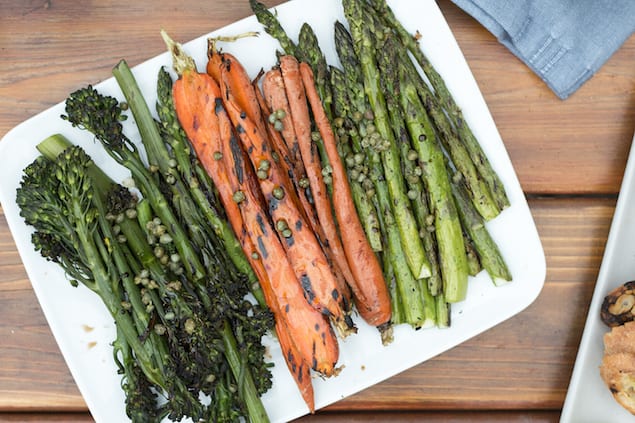 I made an orzo pasta salad for one, because if there's anything I personally need it's a stockpile of great recipes to bring to someone else's barbecue. It's great for making ahead, and it can be made almost entirely with pantry staples from Colavita.
But sometimes, the party comes to you! When you're the host, you may be in need of new grilling ideas for your backyard bash.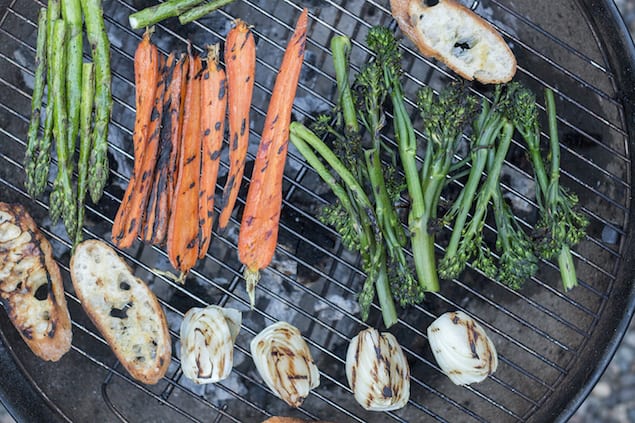 It's easy to fall into a rut when grilling. So for the second recipe I chose to make the ultimate grilled vegetables. The grill is for more than just burgers and brats, you know! (And no offense to those delicious burgers and brats.) But try out some of these flavorful veggies and you won't even notice that bowl of chips. They're that good!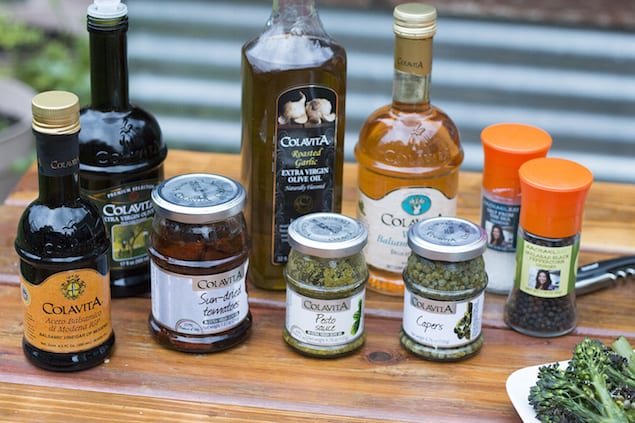 And they're a nice reminder that even though grilling feels very indulgent, it doesn't have to be unhealthy. There's no reason you can't take your good eating habits outside with you.
And – get ready for it – these two recipes actually taste fabulous together. So if you want, top your orzo salad with the grilled veggies and you've got a complete meal!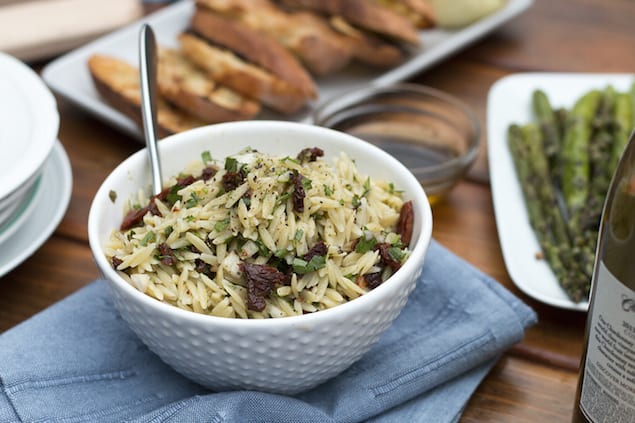 Grill Like an Italian with Colavita: Italian-Style Grilled Veggies and Orzo
With basic pantry staples you can create a flavorful vegetable side dish on the grill or a perfect backyard orzo to take to a barbecue gathering.
Cuisine:
Italian-Inspired
Ingredients
Ultimate Grilled Vegetables
4-6 carrots, halved
1 lb. broccoli rabe
2-4 medium onions, cut into 8 wedges
1 lb asparagus, ends trimmed
2 tbsp. Colavita Extra Virgin Olive Oil
2 Tbsp. Colavita balsamic vinegar
2 Tbsp. Colavita capers, drained
Rachel Ray Sea Salt
Rachel Ray freshly cracked ground pepper
For the orzo salad:
2 cups (dry) Colavita Orzo, prepared according to the package directions
½ cup Colavita sun-dried tomatoes, roughly chopped
½ cup Colavita Basil Pesto
2 Tbsp. drained Colavita Capers
2 Tbsp. Colavita Garlic Extra Virgin Olive Oil
2 tsk. Colavita Champagne Vinegar
¼ cup fresh chopped parsley
1 shallot, minced
Rachel Ray Sea Salt
Freshly ground Rachel Ray black pepper
Instructions
Ultimate Grilled Vegetables
Clean all vegetables. Blanche the broccoli rabe in boiling water for 30 seconds and remove to an ice bath. Dry and toss all vegetables with Colavita Extra Virgin Olive Oil.
Spread over the grill grate and cool until vegetables have softened considerably. Remove to a large platter and drizzle with balsamic vinegar. Salt and pepper liberally.
For the orzo salad:
Roughly chop the tomatoes and capers, then toss them in a big bowl with the cooked orzo, parsley and shallot. Add in the garlic olive oil, pesto and vinegar and toss to combine. Top with sea salt and freshly cracked black pepper.
Rebekah Hubbard
I'm the writer and photographer at PDXfoodlove.com. I love living in Portland, Oregon and the lifestyle in the beautiful Pacific Northwest.