In less than 30 minutes, you could be eating this grilled salmon served over optional quinoa with greens, grilled vegetables, fresh veggies and cucumber tzatziki yogurt sauce.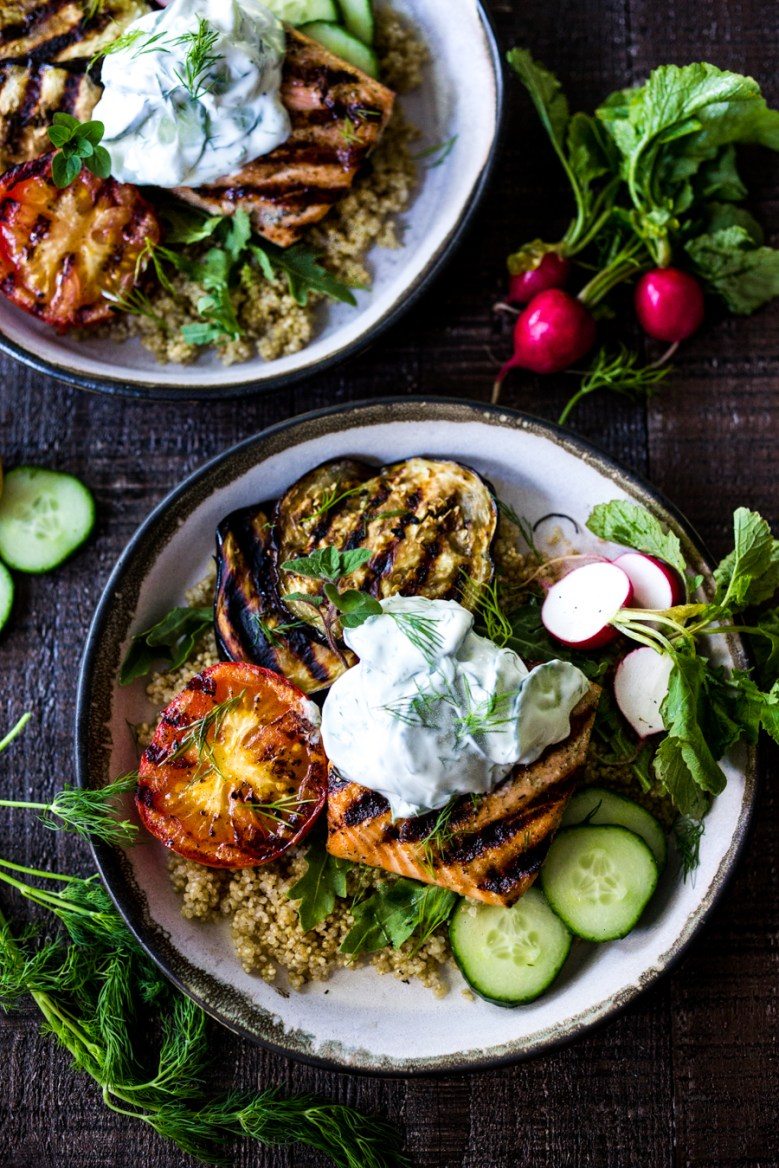 If you're a fan of wild salmon, here's a dinner idea that I think you will love- Grilled Salmon Tzatziki Bowls! Loaded up with veggies- cool creamy yogurt tzatziki is spooned over fresh grilled salmon and served in a bowl with grains, greens, fresh crunchy veggies and grilled veggies. Healthy and divine! Oh, and did I mention, fast? And to make this even more simple, you could purchase pre-made tzatziki- and save a step. I won't judge or tell!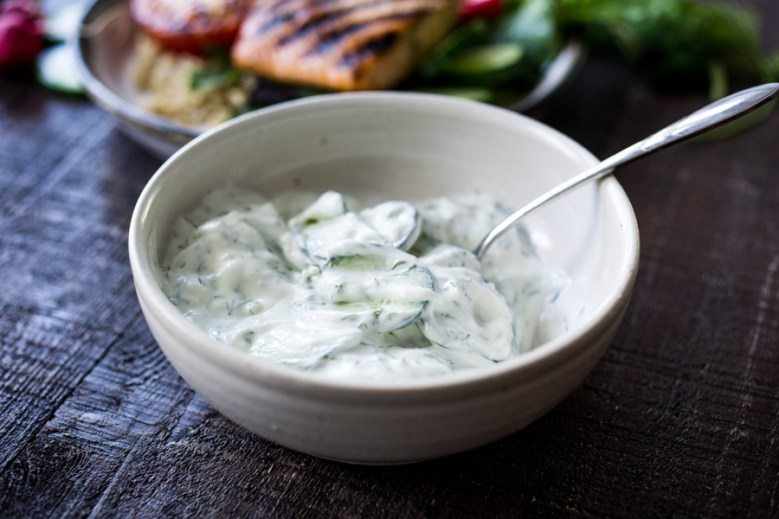 I happen to like my homemade tzatziki better than store-bought, so I usually make it while the grill is heating up. It only takes 5 minutes. Quinoa is a fast grain to cook, so that goes on the stove as well while the grill heats up. Once the grill is hot, it really only takes a few minutes. And there's very little clean up … no sheet-pan to wash, no skillet to scrub, no baking dish to soak- saving much time after dinner I'm finding. Plus, it's glorious being outside right now. So dust off the grill and get it ready for summer!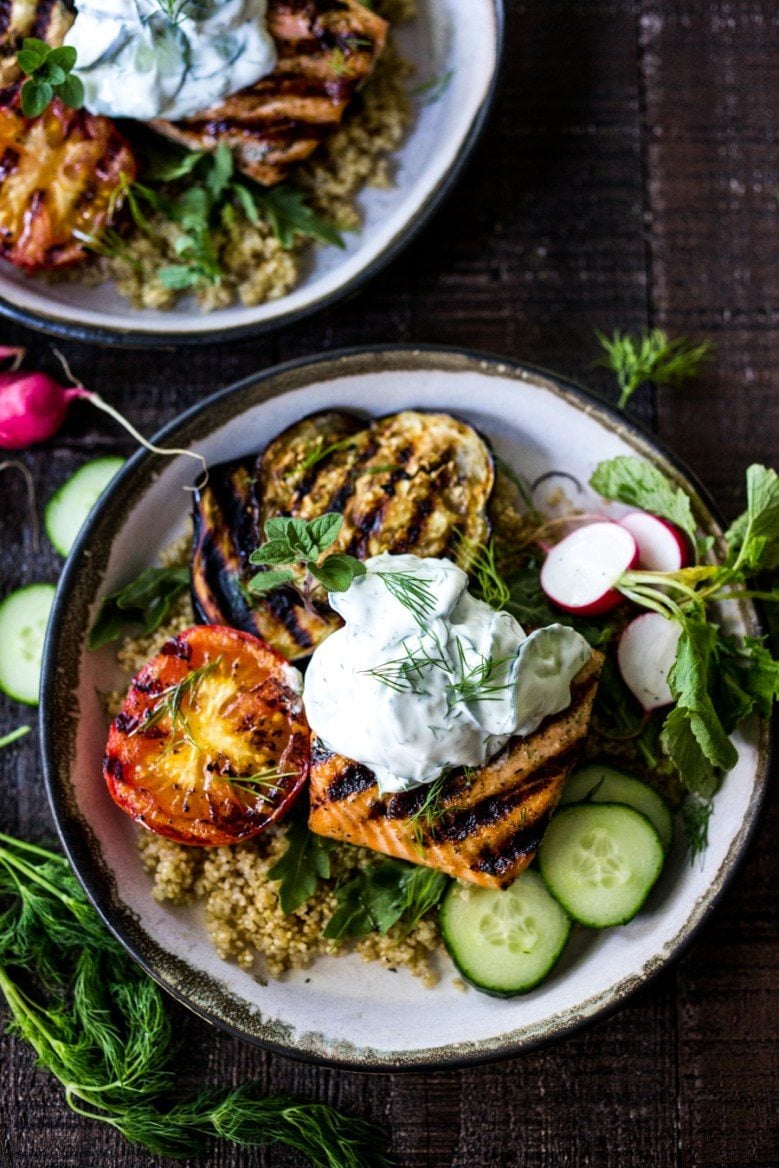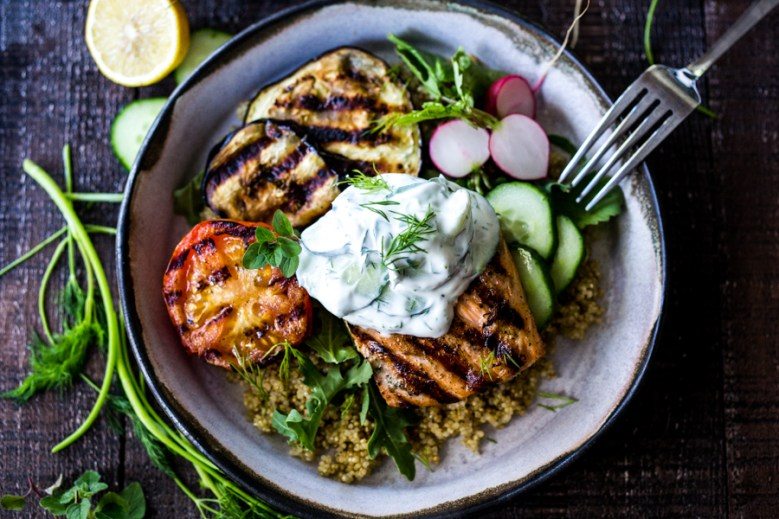 Sylvia Fountaine
Caterer and chef of Feast Catering Co., my blog Feasting at Home is where I share wholesome, seasonal recipes we cook at home.