Sponsored Post: We've teamed up with Eggland's Best to bring you delicious breakfast to dinner or dessert recipes using their nutrient-rich eggs.
Skip the usual mayo-based potato salad and impress your guests with this grilled potato salad with fresh herbs, a lemon dressing and soft boiled eggs to bring it all together.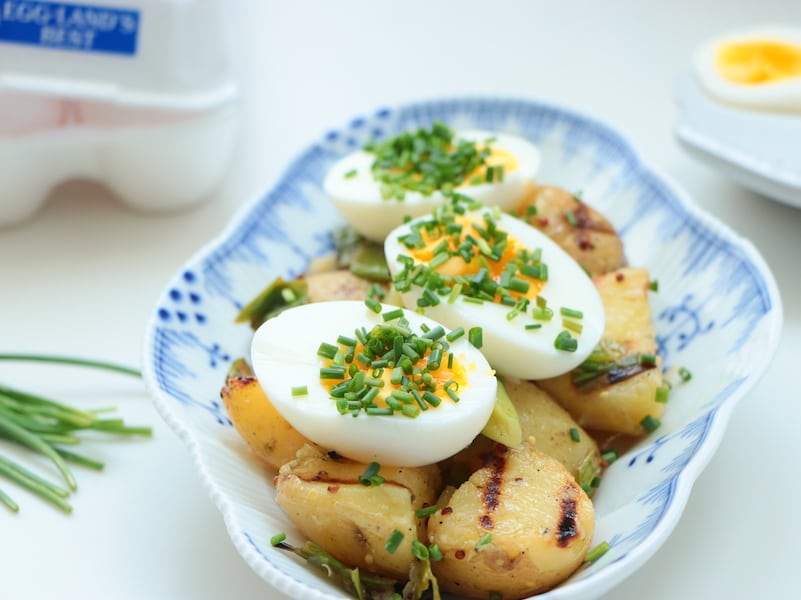 Nothing against mayo, but on a hot day, it's hard to fathom eating a potato salad loaded with mayo that's been sitting in the hot sun. Enter, the grilled potato salad with soft boiled eggs!
The next time you have guest coming over for a backyard barbecue plan on making this recipes. It's quite impressive! Have your dressing made and the potatoes and eggs boiled well before they arrive. Once you're ready to cook, fire up the grill and grill up your potatoes and scallions. Bringing a smokey element to the usual potato salad makes it so delicious.
Once things are grilled, you can toss it all together in a bowl along with the homemade lemon dressing and top with quarters of soft boiled eggs. We love digging into this salad and letting th runny yolk coat the potatoes. So good and creamy, but no mayo in sight! Of course, if you prefer set yolks, go ahead and cook until hard boiled. It's still delicious!
For this potato salad we used Eggland's Best eggs. The vibrant, yellow yolks are seriously the best way to bring this salad together. Between the soft yolks and the dressing, this potato salad will be a hit. We love Eggland's Best eggs for their consistency and high-quality, no matter where in the country we purchase a carton. They do over 200,000 quality tests per year at farms and stores to make sure their eggs are bursting with nutrients, look and taste great. AKA they're the key to this stunning potato salad.
Check out the video below and click here for the recipe.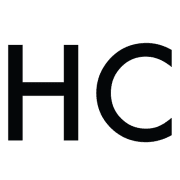 Honest Cooking
The Honest Cooking editorial team handpicks inspiring culinary stories to share with you that we think are beautiful. We strive to create an inspiring place for culinary exploration, salivating recipes, interesting personalities and stories.