These grilled chicken yakitori bowls are topped with the meat skewers, sautéed greens and cucumber salad. A blissful bowl of flavors.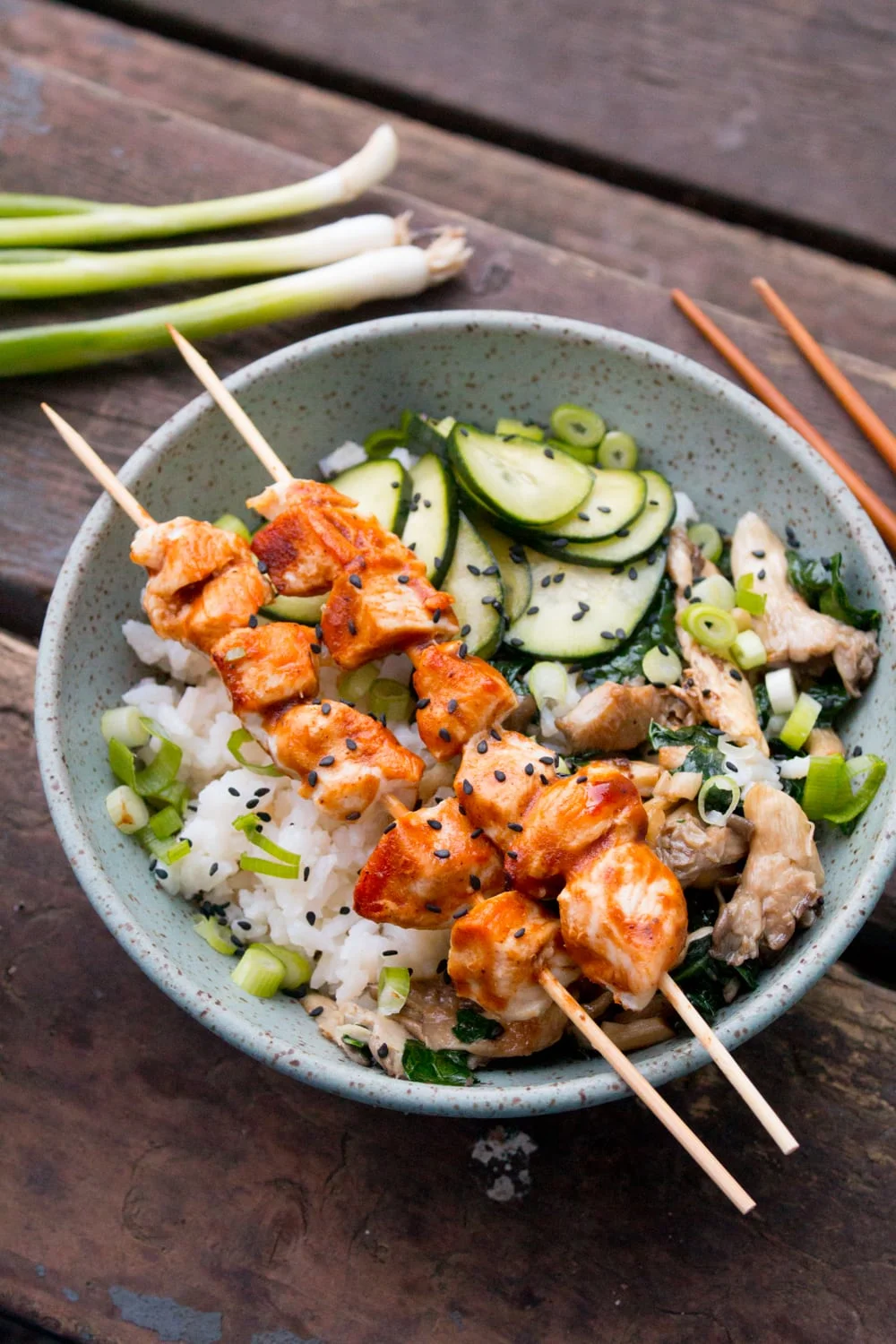 I think Japanese food might be my "desert island cuisine" – you know, the one you would pick if you had to pick one cuisine forever. I love the beautiful sense of balance that can be found in every meal – something Americans could take a cue from, to be honest – and I'll be the first to admit that while eating my way through as many places as I can find in Portland, I haven't even scratched the surface of the cuisine's regional nuances.
This has inspired me to try and honor the cuisine in my own home as much as I can. I've started making homemade onigiri for a healthy meal on long travel days – it's the best on-the-go food! And I also love building meals around rice (yes, white rice! Come at me!) – which is how I started planning this Yakitori bowl!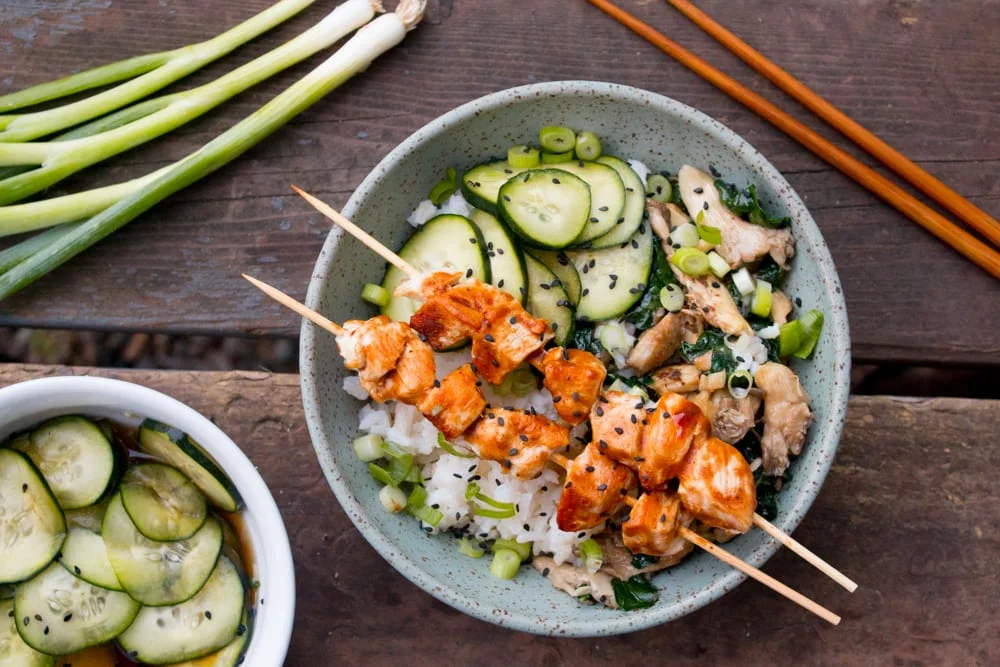 Now, often in Japan the food would not all be in one bowl like this; generally the elements of the meal are in separate dishes not touching each other. I really like the website Japan Food Addict for authentic recipes. I wouldn't describe my recipe as authentic, but it is a loving tribute to an adaptation of one of my favorite cuisines to study (and EAT SO MUCH OF, as anyone with whom I've been to sushi).
See Also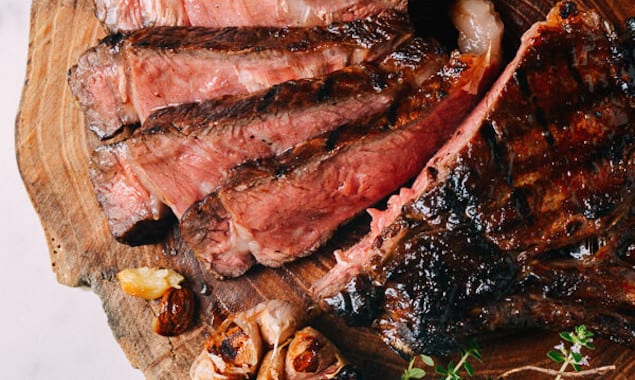 "Yakitori" is grilled chicken skewers, and I've dressed them in this case with a sauce from Marshall's Haute Sauce. If you'd like to make your own, here's Japan Food Addict's recipe for sauce. The spicy chicken balances out an earthy, garlicky bunch of greens and mushrooms, and simple cucumber salad tops it all off with a twinkle of acid. I can't wait to make this again for dinner. So good!
Click here for the cucumber salad recipe.
Print
Grilled Chicken Yakitori Bowls
Author:

Rebekah Hubbard

Yield:

0

makes 2 bowls

1

x
1

chicken breast (cut into 1-inch cubes)

3 cups

cooked white rice

1/2 cup

spicy Japanese sauce such as Marshall's Haute Sauce Tonkotsu Sauce

4 cups

sturdy greens such as kale or chard

2 cups

chopped oyster mushrooms

2

cloves garlic (finely chopped)

1 tsp

. toasted sesame oil
Cucumber Salad
Click the link above for the recipe.
Garnishes
2

green onions (chopped)
Sesame seeds for sprinkling
Special equipment: 4 short skewers (soaked in water at least 30 min)
Instructions
Soak skewers for at least 30 min. before using. Then, slide cubes of chicken onto skewers, not crowding too much. Season with salt and grill or griddle on medium-high heat until cooked thoroughly, about 10 minutes. Glaze skewers with sauce.
In a medium bowl, make the cucumber salad, link above.
Meanwhile, sauté greens, oyster mushrooms and garlic in olive oil until the greens are wilted. Season with salt and sesame oil.
Finally, assemble: Add 1 1/2 cups rice to each bowl and top with greens mixture and skewers. Top with cucumber salad, sesame seeds and green onions.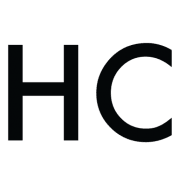 Rebekah Hubbard
I'm the writer and photographer at PDXfoodlove.com. I love living in Portland, Oregon and the lifestyle in the beautiful Pacific Northwest.