These simple grilled chicken gyros are topped with a cool tomato and cucumber salsa and a homemade tzatziki. It's a recipe we keep coming back to.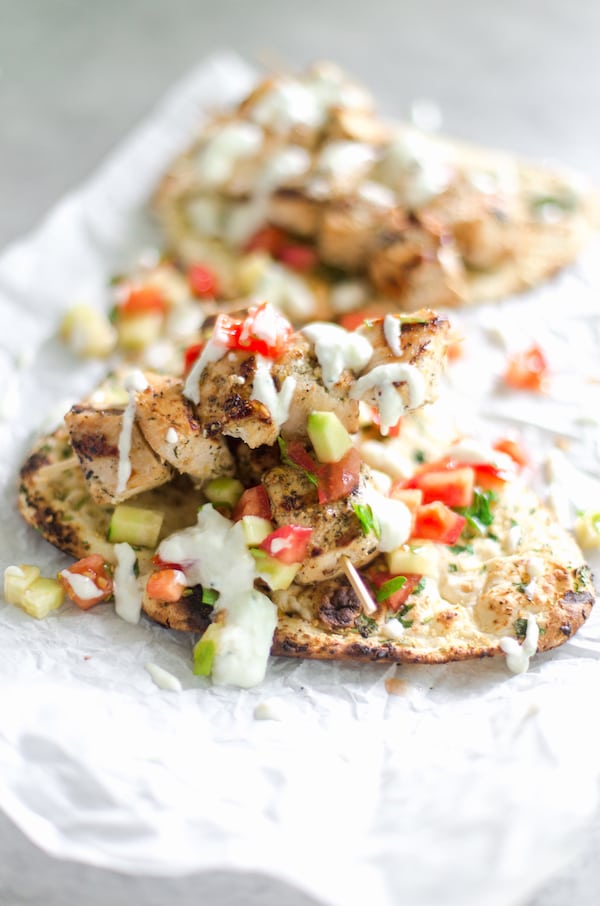 Back when we were in graduate school in Omaha, Marc (who, at the time, was my very new cute boyfriend) and I loved to hit up a hole-in-the-wall restaurant called Amsterdam. Obviously he was trying to sweep me off my feet.
Not only was the place a hole in the wall but there was no place to sit inside. The main (but very important) reason we kept going back was the food. Oh it was so good! The other reason was that it was literally around the corner from Marc's apartment. Convenience is key when you're in grad school y'know.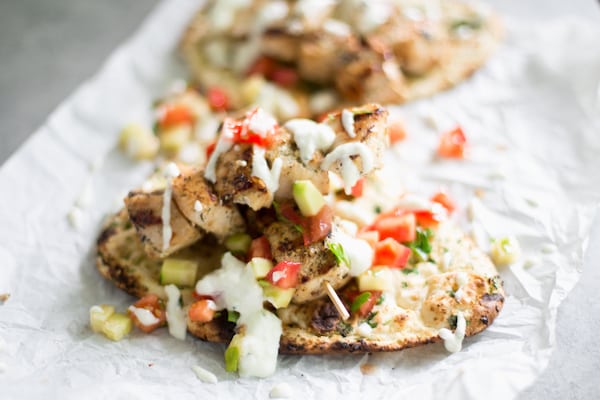 Regardless, they had the BEST chicken gyro I've ever had and don't even get my started on their curry fries. Okay, I'm already started on the curry fries so let me tell you about them. They were thin, crispy, greasy fries dusted with a blend of curry spices served with a curry mayonnaise. There aren't many reasons I would go back to Omaha but this chicken gyro and curry fries are one of them.
These Grilled Chicken Gyros are my attempt to recreate Amsterdam's epic chicken gyro. The ingredients are quite simple, really, but there are a few different (and very crucial) components.
First, the bread that you use for the wrap is crucial. I've had some bad pita in my day and unless I'm making my own pita, I actually prefer to use naan bread when making my gyros. Naan is a perfect size to act as a gyro wrap and is super chewy and fluffy. Next, the tzatziki. I make mine with just plain Greek yogurt, shredded cucumber, lemon juice, fresh dill, and garlic. So simple yet so delicious!
See Also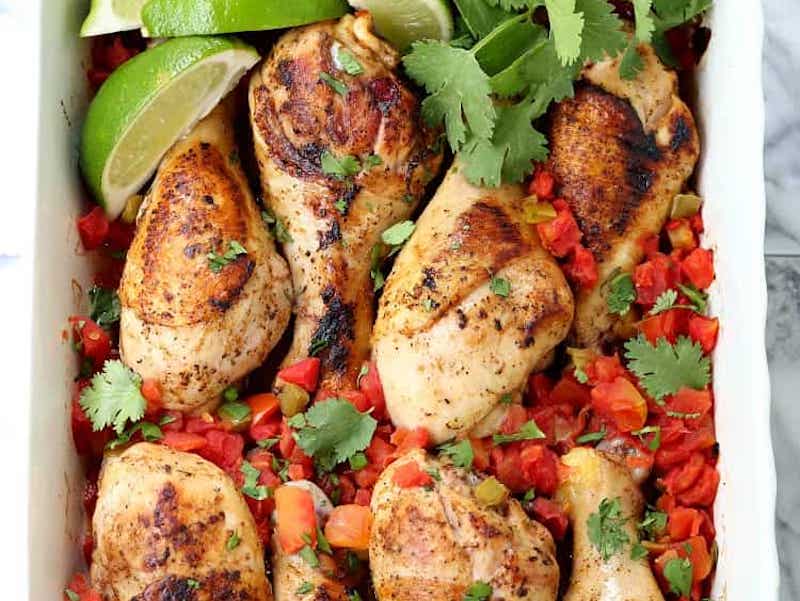 The tomato cucumber "salsa" gives the gyro a fresh taste and I love the pop of flavor that comes from the parsley. Lastly, the chicken. I like to marinate chunks of chicken overnight in a mixture of Greek yogurt, oregano, lemon zest, garlic, and red wine vinegar. This makes sure the chicken stays incredibly tender when you are cooking it.
And that's it! A few components and one outstanding dish of Grilled Chicken Gyros. They're so good that I wouldn't have to even consider going back to Omaha if it weren't for those curry fries.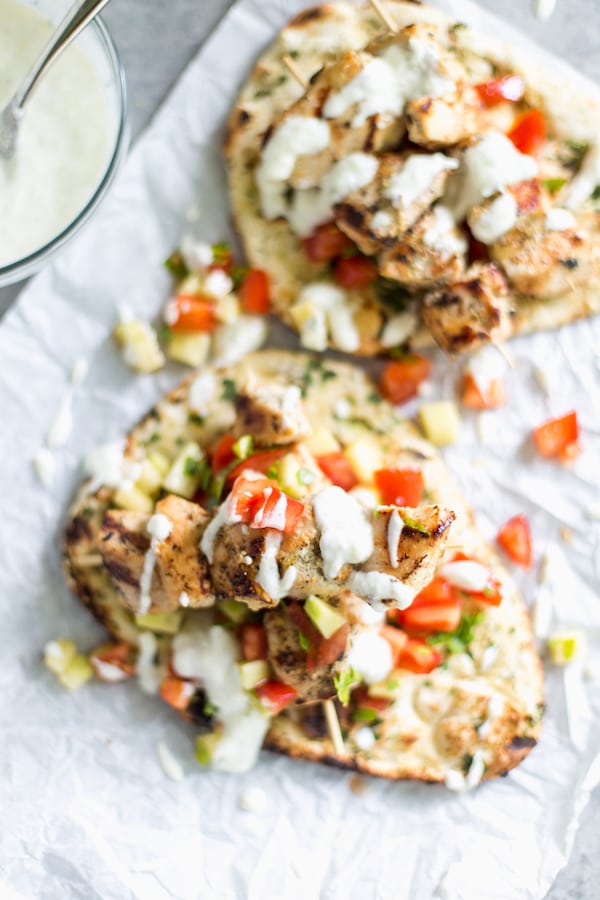 Taylor Kadlec
Taylor Kadlec is a lover of all things food including baking, cooking, and of course, eating. She is a self-taught baker and cook, and she shares her kitchen adventures on her blog Greens & Chocolate, where healthy cooking meets sinful indulgence.