If you don't have a sweet tooth in the morning, this savory bacon and mushroom breakfast porridge is going to be your jam.
I've been seeing savoury porridge recipes popping up on Instagram and in magazines everywhere over the past few months. Most use oats or quinoa as the base, so I turned to my favourite vegetable to make a grain free version.
I first used cauliflower rice as a base for porridge in this Apple and Cinnamon Porridge recipe, and I was amazed at how much the texture resembled that of creamy porridge. So if cauliflower rice and a bit of honey can make a delicious sweet porridge, of course I was going to use it for a savoury version as well.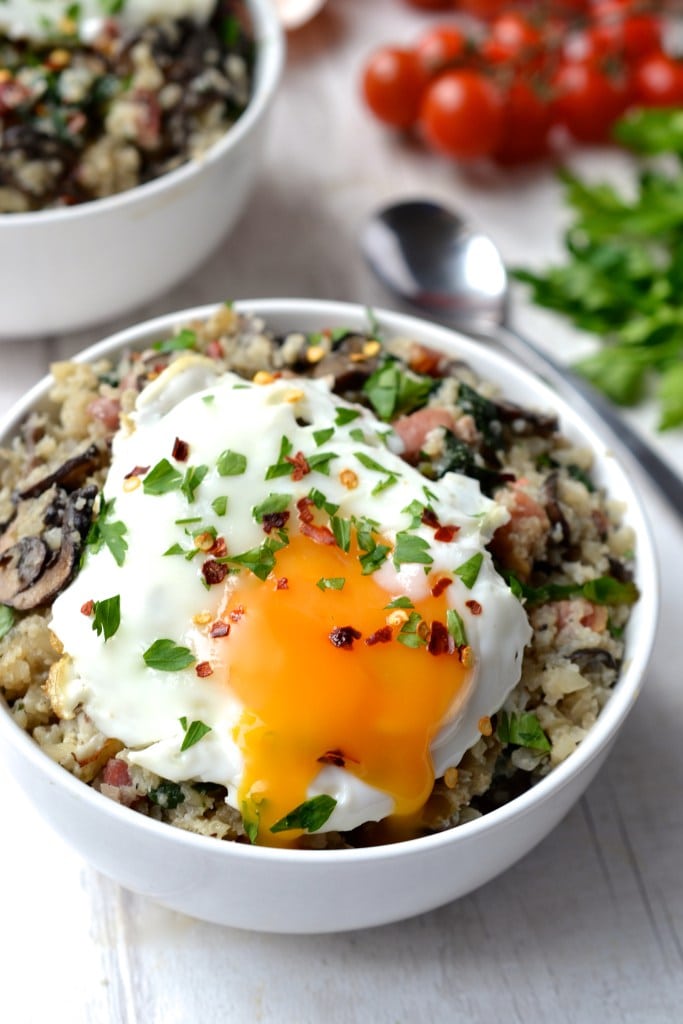 In this recipe cauliflower rice is cooked in a combination of chicken stock and almond milk until it get a deliciously creamy consistency and then its mixed with sautéed mushrooms, onion, spinach and bacon and topped with an egg.
This dish could just as easily be eaten for dinner as it can for breakfast. A good time saving hack is to make a big batch of the porridge, and then enjoy it for breakfast throughout the week by heating portions up and topping it with an egg.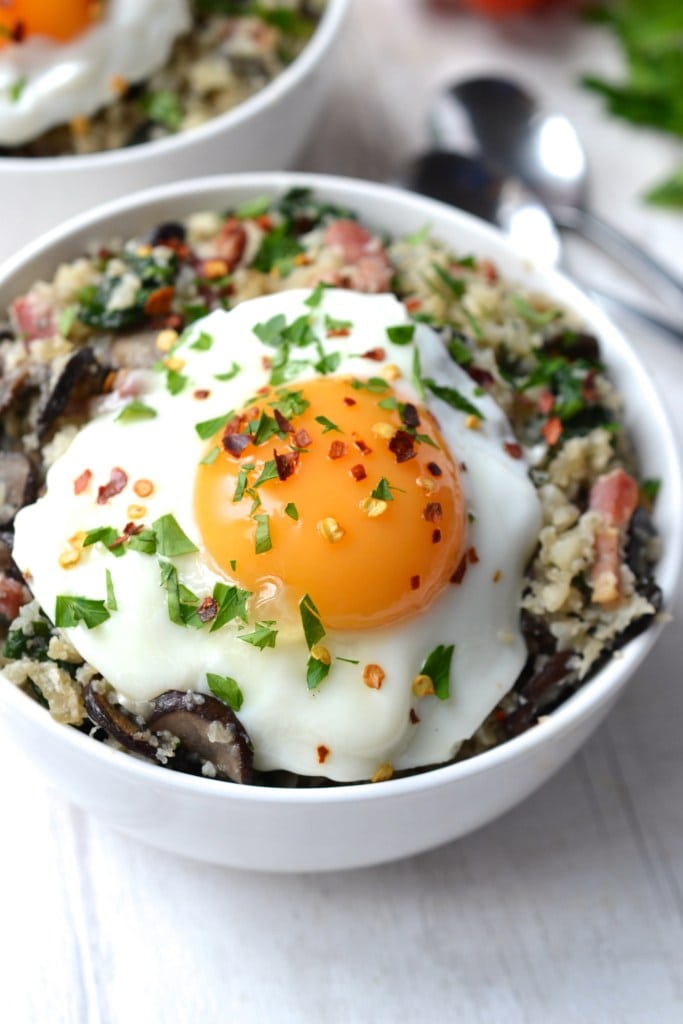 See Also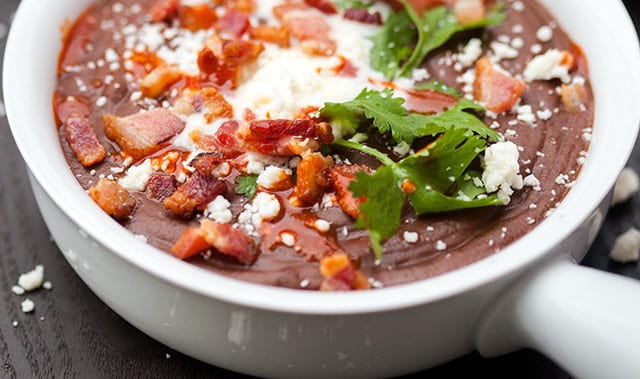 There is really no right or wrong way to make this recipe. You can swap the spinach for kale, add in some sausage or other veggies and prepare the egg how ever you prefer, poached, fried or over easy, they all work!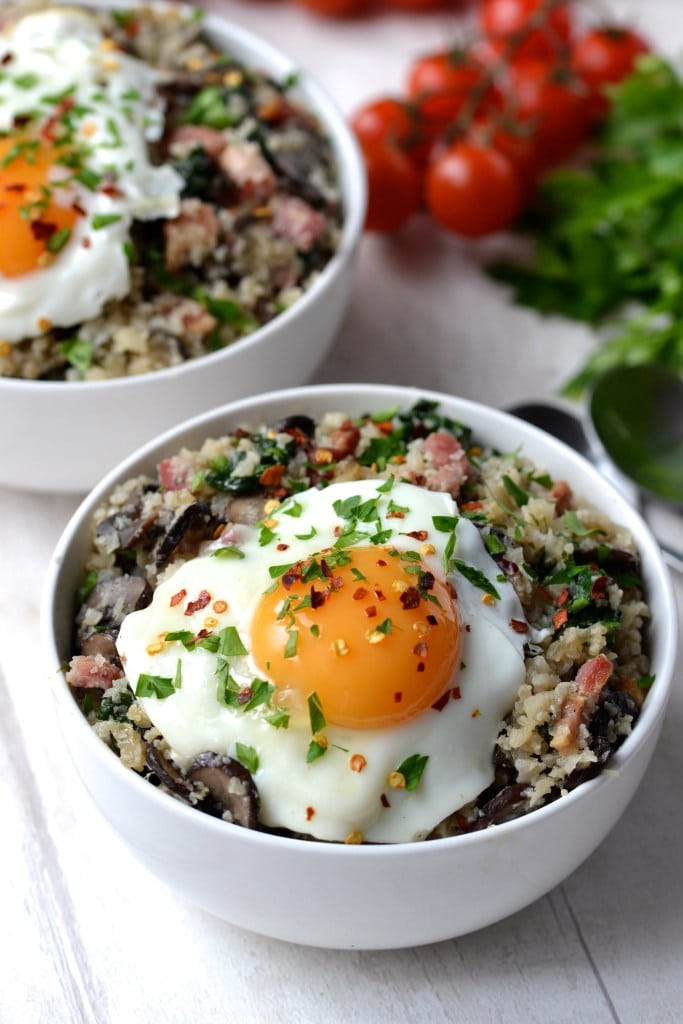 Carmen Sturdy
Carmen discovered the Specific Carbohydrate Diet (a diet free from grains, gluten, refined sugar, processed food, lactose and soya) after being diagnosed with an autoimmune disease 2 years ago. She now lives symptom and medication free thanks to the diet. She created Every Last Bite to share healthy recipes and show people that no matter how restricting your diet, you can still enjoy delicious food.