The flavors of Greece in a burger, slathered with healthy refreshing tzatziki sauce.
By Rochelle Ramos
I don't know about you, but when I think about summer, burgers are one of the first things that comes to mind. That smokey smell of juicy grilled meat laid on a lightly toasted bun and topped with vibrant, fragrant tomatoes and lettuce from the garden. Isn't that what summer is about?
Personally though, I like to change my burgers up and play with the flavors of the season by adding in some of the intense tongue tingling tastes of Greece with lemon, chicken, feta, spicy pickled peperoncinsi and creamy refreshing tzatziki.
See Also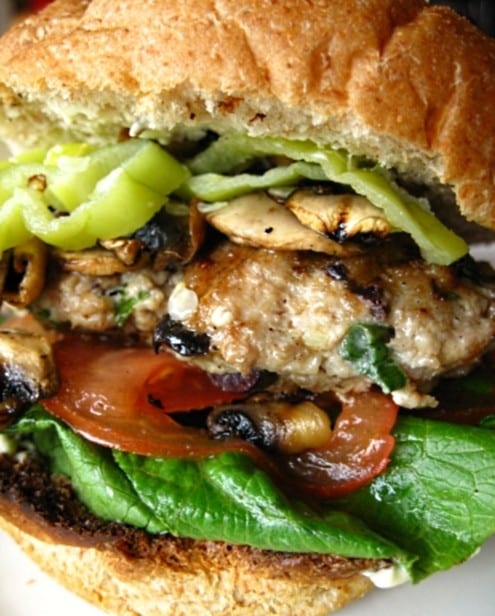 Greek Chicken Burgers with Tzatziki
Flavors of Greece in a burger, slathered with healthy refreshing tzatziki sauce.
Ingredients
1 pound ground lean chicken
1 teaspoon lemon juice
½ teaspoon oregano
½ teaspoon basil
2 green onions, chopped
1 clove garlic, minced
1 tablespoon kalamata olives
1 teaspoon brine from olives
¼ cup feta cheese, crumbled
pinch of black pepper
romaine lettuce
1 tomato, sliced
4 large mushrooms, sliced (optional)
Pepperocinis, sliced (optional)
4 whole wheat hamburger buns
Tzatziki Sauce
1 cucumber, peeled
1 cup 0% plain yogurt or greek yogurt
1 clove garlic, minced
salt and pepper to taste
Instructions
In a bowl, put the ground chicken and add in lemon juice, oregano, basil, olives, green onions, garlic, olive brine, feta cheese and black pepper. Using your hands, mix everything into the meat, making sure everything is mixed throughout the meat. Wrap with plastic wrap and place in the fridge for about 15 - 20 minutes.
Grill the mushrooms in a pan with just a little bit of olive oil (about a teaspoon if it's a non stick pan) over medium heat.
Remove the meat from the fridge and make into 4 equal parts. Roll the meat into balls, then flatten with the palm of your hand. Place on a hot grill or in the oven set on broil. Cook the patties for about 10 minutes, flipped half way through. Cook until juices run clear.
Lightly toast buns on the grill.
Tzatziki Sauce
Using a cheese grater, grate the cucumber. Once grated, squeeze the extra liquid out of the cucumber and place in a bowl with the garlic.
Drain any excess liquid from the yogurt with the use of a cheese cloth.
Put the yogurt into the bowl with the cucumber and mix together, seasoning with the salt and pepper.
Put a bit of the tzatziki sauce on the bun and layer with lettuce, burger, tomato, pepperocinis and grilled mushrooms.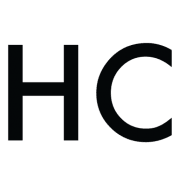 Rochelle Ramos
Rochelle is an Americana cooking, eating, photographing and writing in Portugal. She has a love for real food and learning to make it from scratch. As a new expat, she is slowly learning to speak the language and will soon be able to order more than just a café and pastel de nata from the local pastelaria.