Fragrant fresh herbs are a fabulous way to liven up your favorite summer sips and servings. From parsley to oregano to cilantro, we can't get enough. Add some extra green to your diet with these summery herb recipes that are a great way to use up whatever is growing like crazy in your garden.
By Emily Barrett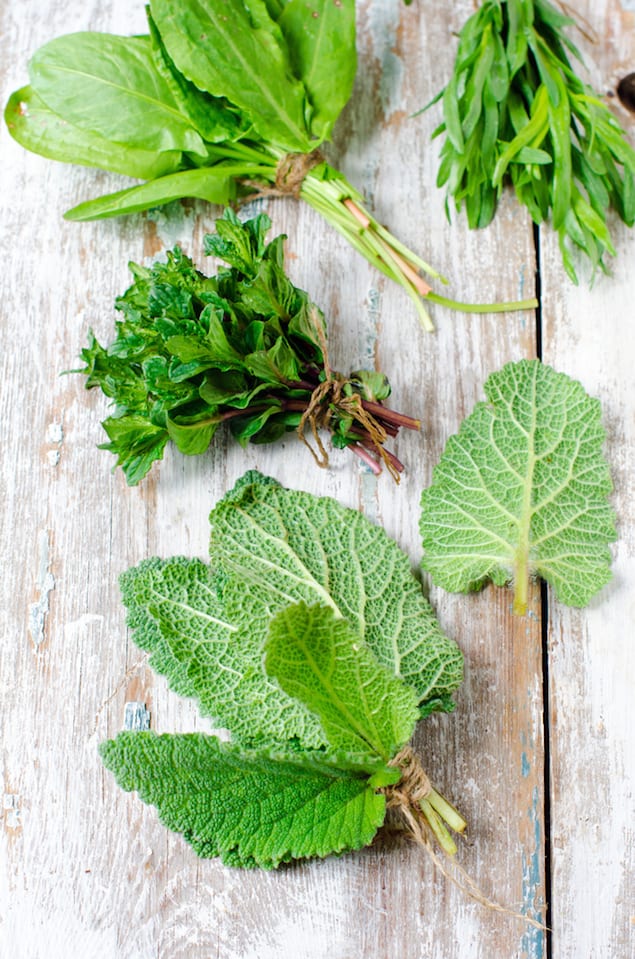 Shutterstock: teleginatania
This article has been posted with permission and originally appeared as 14 Delicious Ways to Feature Fresh Herbs on Relish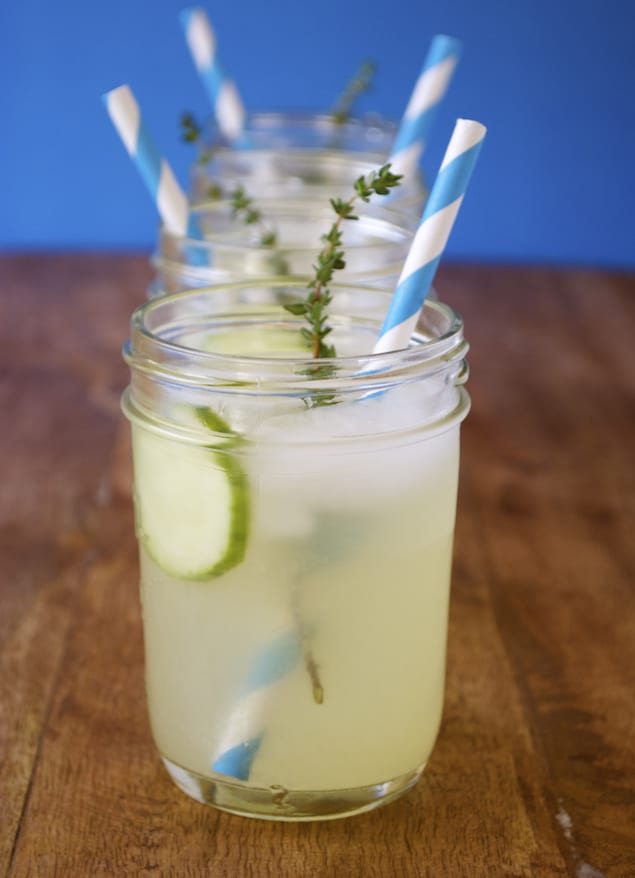 Mama's Gotta Bake
Thyme Lemonade
Got a little extra thyme on your hands this summer? This delightful lemonade recipe infused with fresh thyme will allow you to slow down and enjoy the simple things in life—like that subtle something extra in your glass. Got a little champagne or vodka to throw in? All the better. Find the recipe here.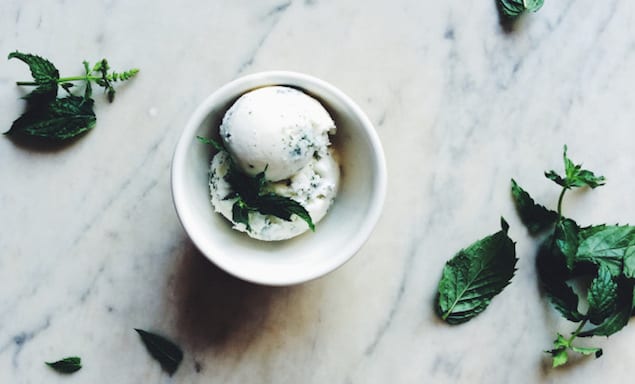 Amber Wilson
Fresh Mint Ice Cream
It doesn't get any more refreshing than mint straight from the garden. This creamy mint ice cream is so simple and chilling you'll want to make tons of it to cool off this summer. Even add some dark chocolate shavings on top for a mint chocolate chip inspired treat. Find the recipe here.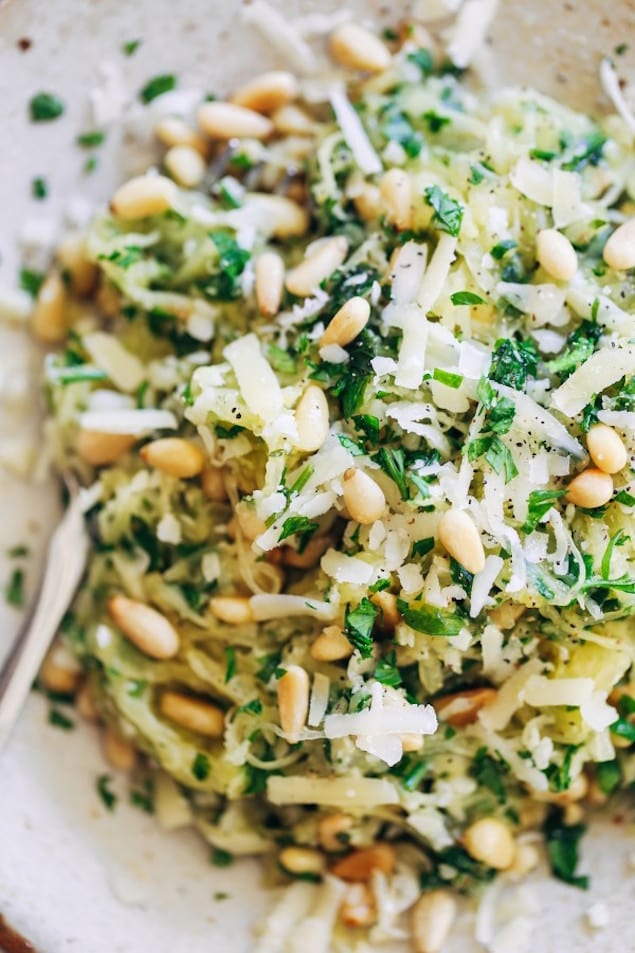 Pinch of Yum
Garlic Spaghetti Squash with Assorted Herbs
Parsley and basil adorn this bright, nutritious pasta alternative. With freshly shredded spaghetti squash, toasted pine nuts, grated Gruyère cheese, garlic and white wine vinegar, this light, nutty pasta is highlighted with the freshest of herbs that bring it all together. Find the recipe here.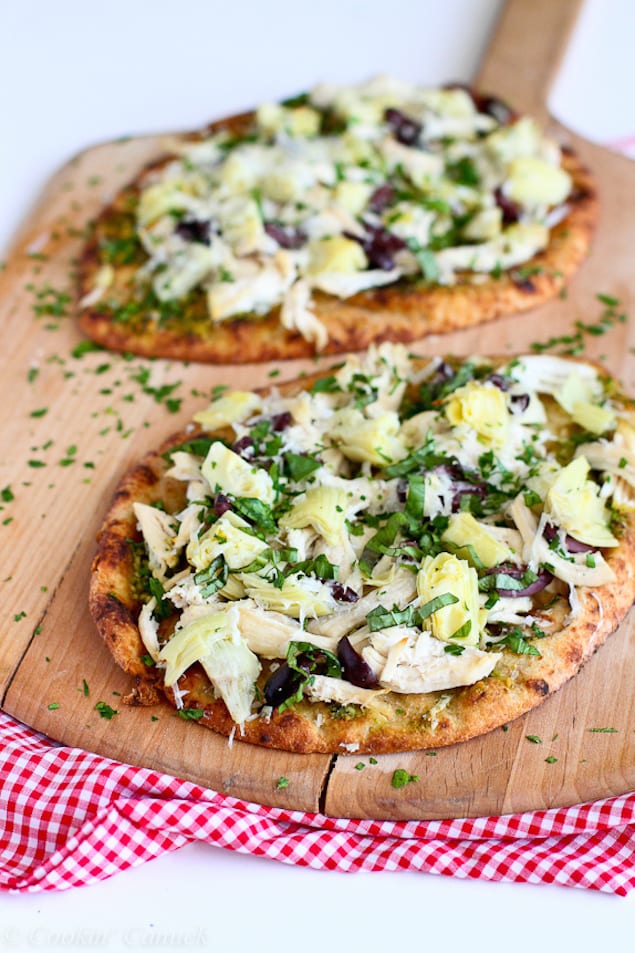 Cookin Canuck
Chicken Pesto Artichoke Naan Pizza
Pesto is practically the king of the herbal game, as so many different types of herbs can be blended for a fabulous fresh (or jarred) pesto. This traditional basil pesto makes a zippy pizza sauce. Topped with chicken, delicate artichoke hearts, Kalamata olives, parmesan and *drum roll, please* fresh parsley, this naan pizza could hardly get any better. Find the recipe here.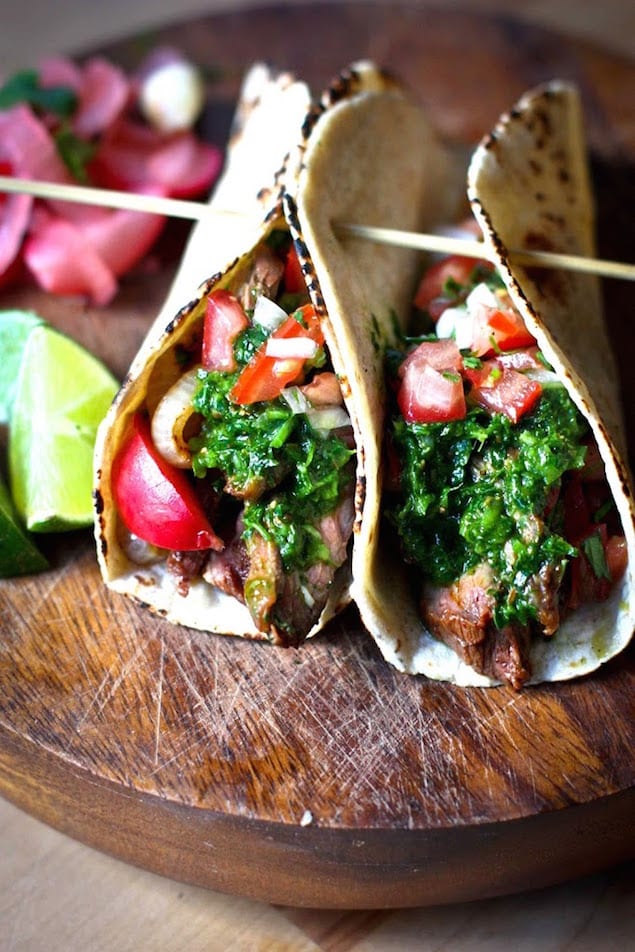 Sylvia Fountaine
Grilled Steak Tacos with Cilantro Chimichurri
Packed with zesty fresh cilantro, this Mexican sauce is a quality taco topper—perfect for these grilled steak tacos. The steak is marinaded in cilantro, the pico de gallo has cilantro, and then the Chimichurri is a cilantro-based sauce. You probably couldn't pack any more cilantro punch into this recipe if you tried. Find the recipe here.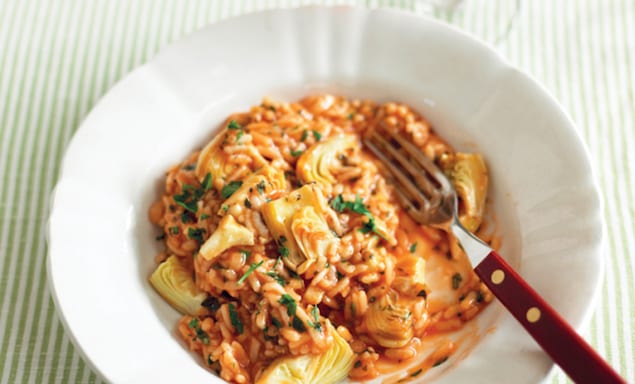 The Pressure Cooker Cookbook by Laura Washburn
Tomato and Herb Risotto with Artichokes
All together now—"Oregano, thyme, rosemary, parsley!" That's a lot of herbage for one dish, yes, but that's what makes this one so special. Risotto rice with Italian sieved tomatoes (called "passata"), artichoke hearts, onion, garlic and herbs … Mamma mia! Find the recipe here.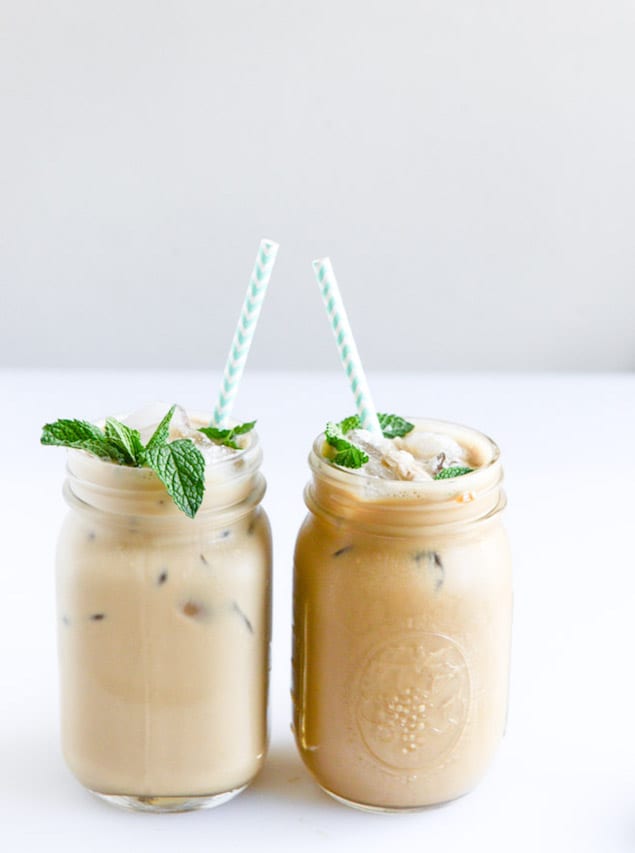 Howsweeteats.com
Fresh Mint Iced Coffee
You had us at iced coffee. Adding an invigorating fresh mint and vanilla-infused syrup to this summertime waker-upper will get you movin' and groovin' in no time. Plus, this simple syrup is an absolute game changer at cocktail hour. Find the recipe here.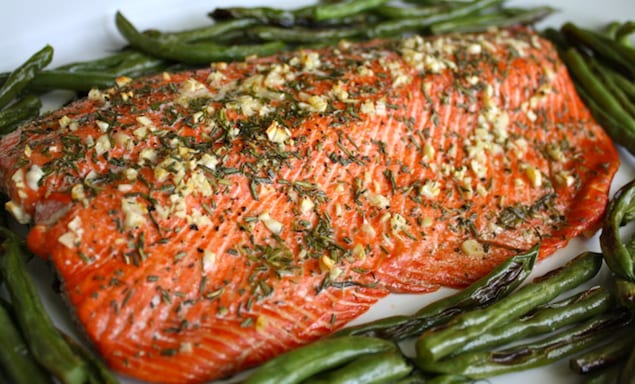 Meredith Steele
Rosemary and Garlic Roasted Salmon
The sweet, pine-y flavor of rosemary compliments mild salmon perfect. You won't believe how simple it is to produce this gorgeous finished product—and it offers up a certain "wow" factor that's hard to ignore, don't you think? Find the recipe here.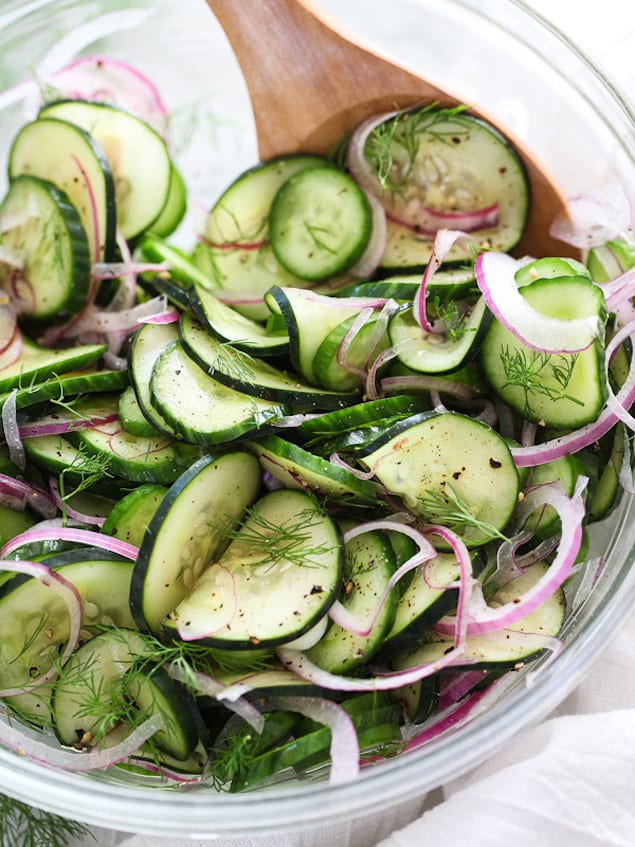 Heidi at Foodie Crush
Dill Cucumber Salad
This recipe is kind of a big dill. We mean it. This combination of crisp cucumbers, thin sliced red onion, homemade vinaigrette, and, of course, a handful of feathery, light dill is our new go-to summer side dish. Find the recipe here.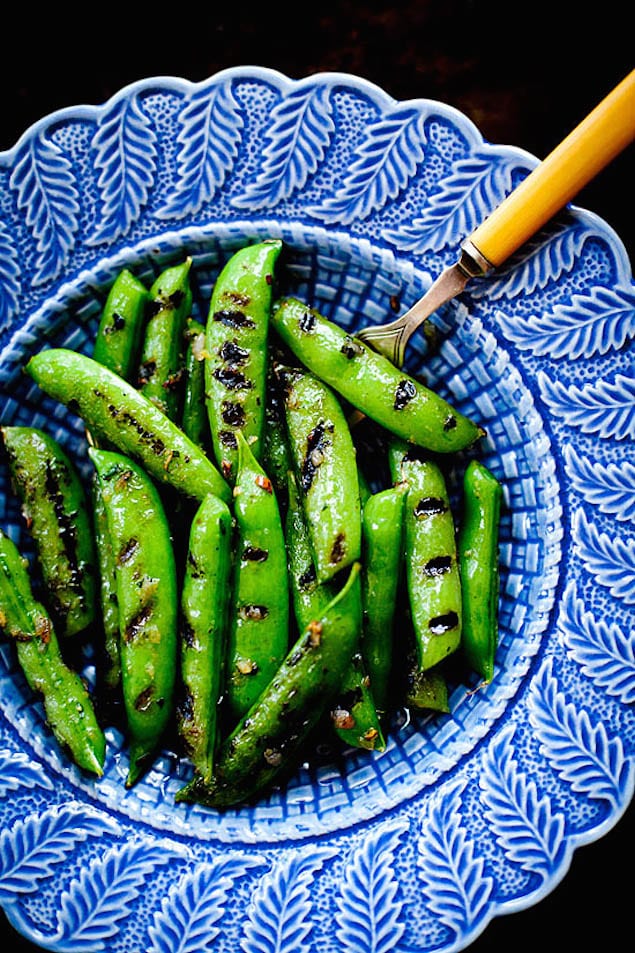 OurFourForks.com
Grilled Sugar Snap Peas with Lemon Oregano Butter
Fresh oregano steals the show in this buttery, crunchy side dish. Known for being a staple in Italian and Greek cuisine, warm, bitter-sweet oregano accentuates the sweetness of the grilled sugar snap peas just right. Not to mention oregano butter could go with just about anything. Find the recipe here.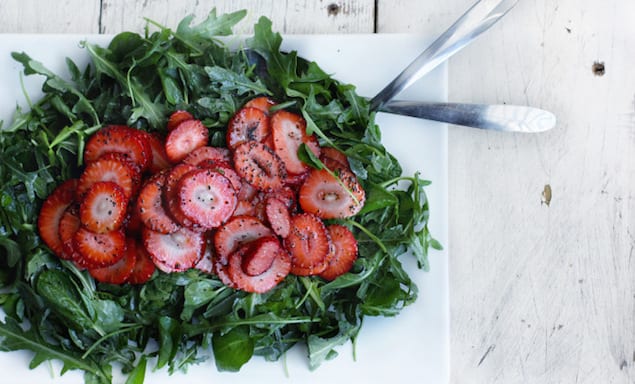 Cheryl Sternman Rule
Strawberry Herb Salad with Poppy Seed Vinaigrette
This recipe takes the cake for most herbal flavors in a single bite. Peppery arugula, tangy cress leaves, bright parsley, licorice-like tarragon, and the always refreshing mint pack a mean punch in this summery salad. But worry not. Juicy strawberries and sweet poppy seed vinaigrette balance out the strong herbal greens. Find the recipe here.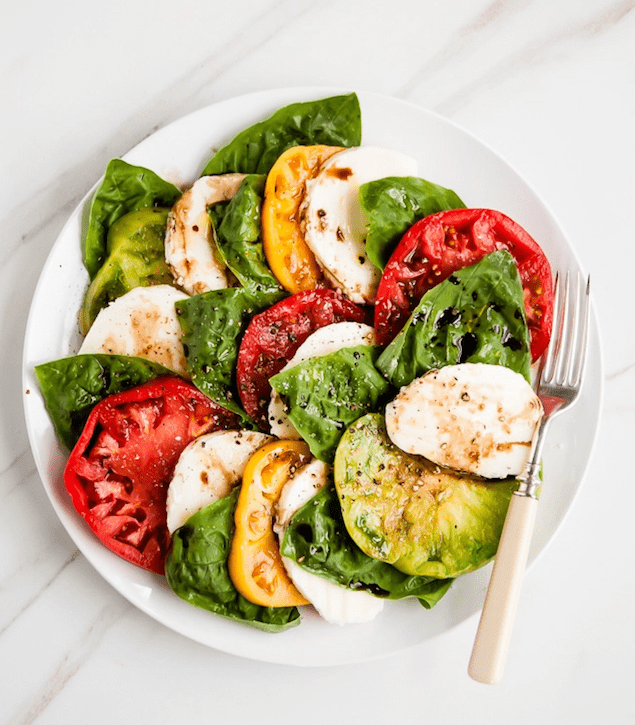 Stephanie Gerber
Heirloom Tomato Caprese Salad
Summertime means vine-ripe heirloom tomatoes and an herb garden bursting with fresh basil. Throw in generous slices of fresh mozzarella, top with vinaigrette, and you've got a bright, elegant addition to your summer table. Find the recipe here.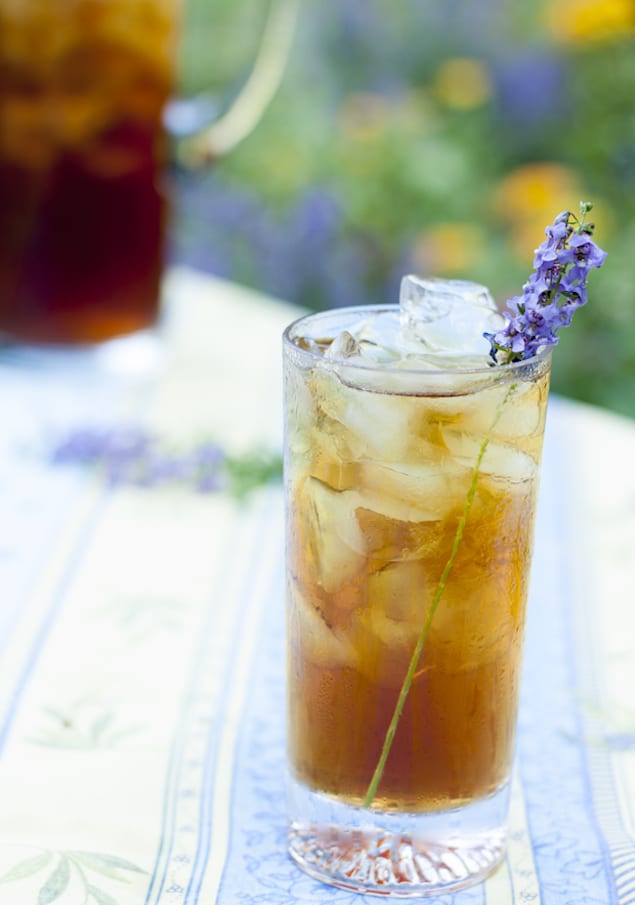 keestothekitchen.com
Lavender Iced Tea
Lavender typically blooms in late spring and makes a magical addition to desserts, drinks, breads…you name it. Adding dried lavender to a boiling pot of earl grey tea will produce an aromatic, calming tea that is perfect served over ice. Don't forget to garnish with a fanciful sprig of fresh lavender! Find the recipe here.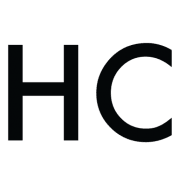 Relish
Offering more than 14,000 recipes plus features and DIYs on cooking, dining and entertaining, Relish celebrates America's love of food. Relish is about honoring cooking traditions while exploring new trends and ideas, which is why millions of people turn to both Relish.com and Relish Magazine for special occasion recipes, quick and easy weeknight suppers and culinary adventures.