Enjoy cocktails that are favorites at Le Meridien Lav, a spot in the beach town of Split, Croatia.
Imagine sitting on your own private beach in Split, Croatia, under a cabana and sipping a cocktail ( or two). That's exactly what I did to kick-start my Summer.
For those of you who can't get to Le Meridien Lav, Split and enjoy one or more of the cocktails at Gooshter Bar, here are 3 great cocktail recipes to try at home.
But if you REALLY want to a life of luxury ( by the beach) head to Le Meridien Lav.
All images and recipe credited to GOOSHTER BAR – Le Meridien Lav, Split – Croatia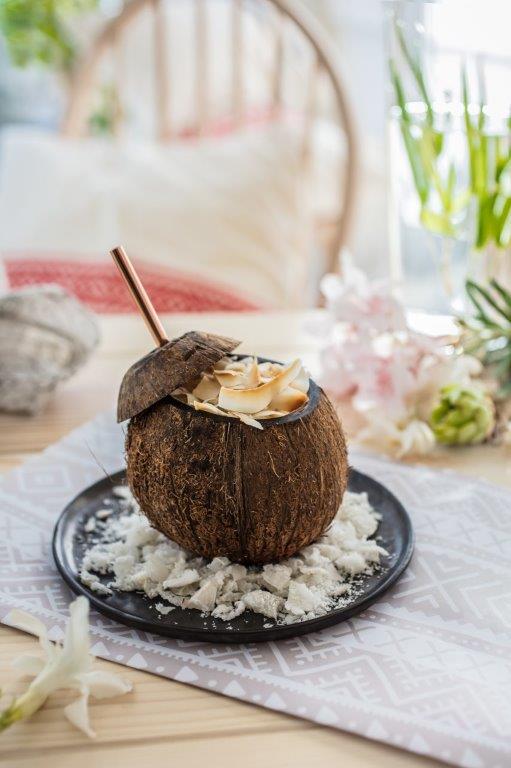 COCONUT SNOW – SIGNATURE COCKTAIL 1 
RECIPE: – 60 ml cream of coconut
 – 15 ml fresh lime juice
 – 40 ml coconut rum
 – 10 ml jasmin syrup
GLASSWARE: Old dried coconut served on a small
 plate with dried coconut
PREPARATION: Prepare first the glass and garnish. Add
 everything in the blender.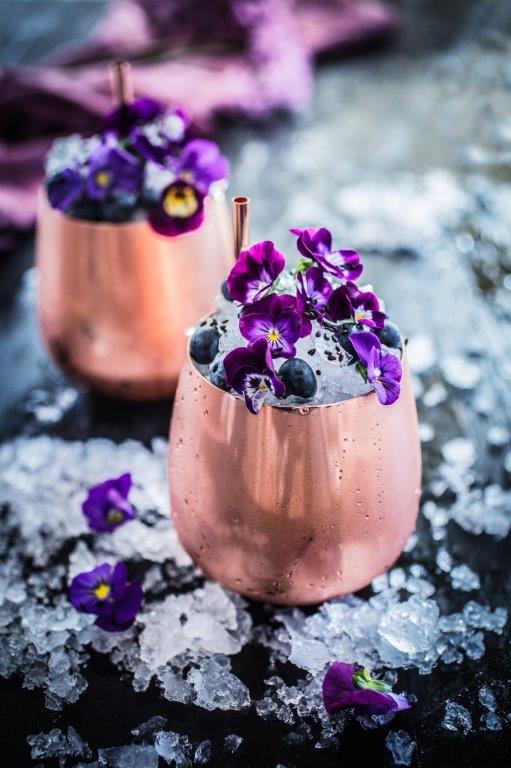 SIGNATURE COCKTAIL 2 – KIMONO 
RECIPE:
 – 6 muddled blueberries
 – 40 ml tequila
 – 15 ml lavender and agave syrup
 – 30 ml beet juice
See Also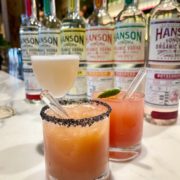 – Garnish: black sesame seeds. blue-berry & violet flowers.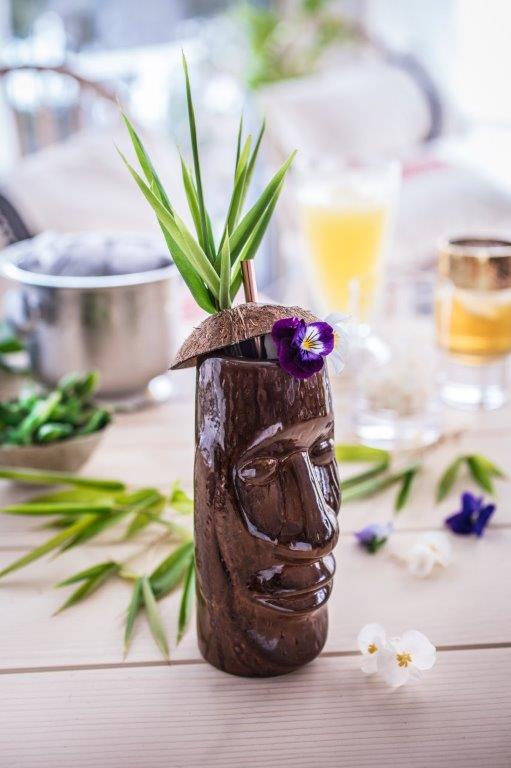 WANDERLUST 
GLASSWARE: Golden glass
 Golden straw
PREPARATION: Shake the ingredients and strain over new ice into a tiki mug.
RECIPE: – 15 ml orange juice
 – 15 ml lime juice
 – 5 ml Marashino cherry liqueur
 – 45 ml rye whiskey
 – garnish: mini sombrero with flower and bamboo straw
Michelle Tchea
Michelle Tchea is a 4-time bestselling author. Her books include, Building a Perfect Meal, My Little SoHo Kitchen, Signature Dishes (Australia's Best) and Chefs Collective. Her work can be found in other leading luxury travel and food magazines including Travel+Leisure Asia, SMILE, NUVO Magazine and The Telegraph