Cookbook author, Jane Hornby, dishes on her top tips to smooth sailing when it comes to baking. For some awesome hints, check out Jane's steps to a sweet experience.
By Annelise McAuliffe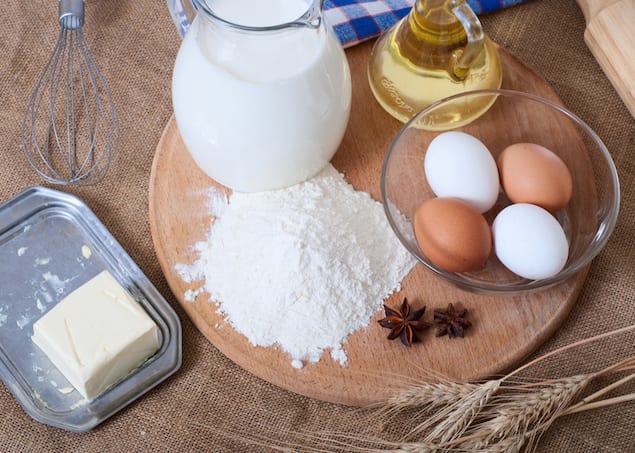 Shutterstock: Alexei LogvinovichJane Hornby, author of the beautiful cookbook What to Bake & How to Bake It, as well as others, hails from the United Kingdom where she has spent much of her career immersed in a variety of kitchens recipe testing and talking about food.
We checked in with her after the launch of her new book to grab you the fast facts to baking confidence in the kitchen and learn more about what motivated her to dedicate her career to inspire people to get in touch with the food they are making and eating.
A day of recipe testing is hard to beat for Jane. Diving into a day of recipe testing in her kitchen begins with a "cuppa", flicking on the radio, and warming the oven. Step into Jane's sweet-smelling kitchen for a moment and you are likely to find her playing around with coffee flavors at the moment. Although Jane admits that her current favorite baking ingredient is nothing new, taken her awhile to become a die-hard coffee fan. As for coffee in her dinner recipes, not so fast. "I'm not totally sold on coffee ribs yet, but I'm up for conversion! Savoury-wise I just can't help but to be inspired by the local produce here where I live in Oxfordshire. I'm in a little rural town with several farms nearby with the most beautiful greens.[…]I love to hear about new ingredients, use produce in season, take inspiration from travel, or even just a stroll through some of my old haunts in London and the ideas bubble up pretty fast."
Speaking of savory, we all know that cooking and baking are two very different arts. One can be freer and the other relies more on precise chemical reactions, but Jane hasn't shied away from either. "I have been doing both all my life really, so I'm comfortable with both sides. I want to smash the myth that people need some kind of magic skill to be a great baker – all you need is a well-explained recipe and to take your time. I've wanted to write a book on baking for years; when I was working in house at BBC Good Food magazine they'd call me 'Cake queen' as I was the one always willing to take on the baking features and wedding cakes. I think it does take a certain personality to want to get nitty-gritty with the detail, and be able to take the knock-backs that inventing a baking recipe can often give. To be able to put together a collection of baking recipes that will work and be useful for all sorts of people has been a great experience. "
For all the indecisive bakers out there, Jane answers the daunting question of "What do I make?" in her recent cookbook. The first thing Jane does is recognize her audience and eaters. Does the person who will be eating it have a favorite flavor? Next, she surveys the situation. What time of day will it be served? Do you need to make a large amount of whatever you choose? Is time of the essence? From Simple Family Baking to Desserts & After Dinner, Jane's book as titles to answer those questions and guide readers to the perfect recipe.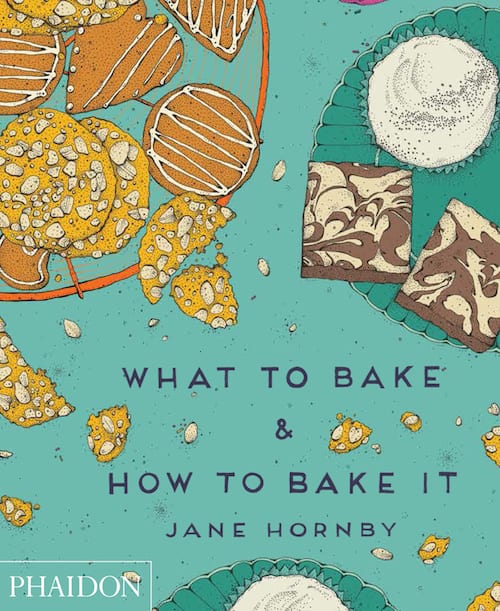 This holiday season, Jane will be dishing out edible gifts. Her signature favorite? Spiced Pecan-Cranberry. Jane dishes on her secret recipe, "When I was recipe testing the baking cookbook, I made super-delicious Linzer slices (or tart) using the dough from the Linzer Cookie recipe, pressing 2/3 of it out over an 20cm (8 inch) square or 23cm (9 inch) round fluted pan and letting it come 2.5cm (1 inch) up the sides. Spread with 300g (about 1 cup) good raspberry jam, roll remaining dough to the same size as the pan, then cut into finger-width strips. Criss-cross the strips over the jam, pressing and pinching off the ends where they meet the crust. Brush with beaten egg, bake for 35 mins and leave to cool before slicing. Dredged with confectioner's (icing) sugar this looks and tastes so festive."
For those that find baking to be slightly overwhelming, check out Jane's tips below and also try to find that one thing that grabs your focus and calms you down. Remember, you are baking something sweet to make others happy. What could be better than that? "This is probably going to sound weird, but I really enjoy the process of rubbing cold cubes of butter into flour." Jane says, "I am always instantly taken back to kitchen of my childhood, making scones or pastry with Mum. […] If I'm in a hurry they I'll use the food processor, which probably actually does a better job – but it's not the same. Rubbing-in, like kneading, takes both hands and gets them both messy, so I can't answer my phone either. As unsociable as this sounds, I'm really drawn to baking because I'm a sharer, and want to cook for people and make their faces light up with a beautiful cake. That's the best feeling."
We asked Jane what her favorite thing was to layer between slices of cake and her decadent answer left our mouths watering. "I really love a ganache buttercream, made by melting white or dark chocolate into heavy cream, cooling it, then beating it into a buttercream. It's so silky and smooth and lifts an everyday cake to something really special."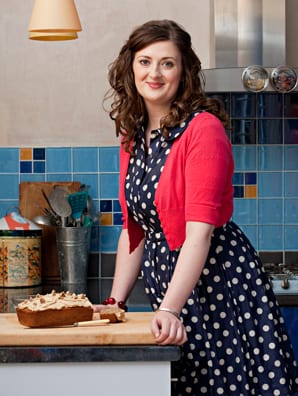 www.glamour.comCheck out Jane Hornby's baking tips for a sweet kitchen experience.
Excerpted from What to Bake & How to Bake It by Jane Hornby. Reproduced by permission of Phaidon. Taken from the introduction:
8 Steps to Great Baking
It's my job to take the guesswork out of baking for you, and each recipe contains all the information you need to know. However, if you are a new baker, reading this section will arm you with the whys and wherefores behind the recipes. Here are the most important tips for getting the best out of them.
See Also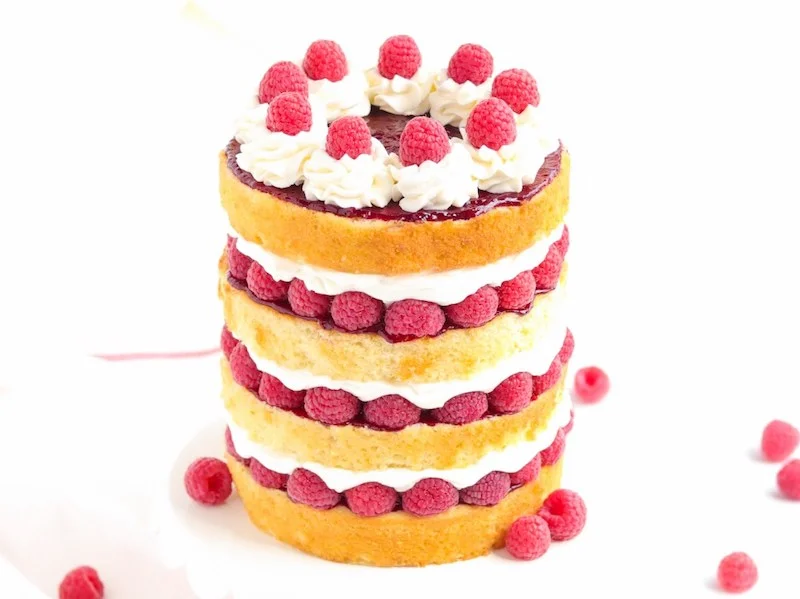 1. Measure carefully and get all the ingredients out before you begin.
2. Make sure ingredients are at the correct temperature, especially butter and eggs.
3. Don't make substitutions for ingredients or pans unless you absolutely have to.
4. Preheat the oven and grease and line any pans before you get started.
5. If a recipe contains baking soda or baking powder, always mix them with the other dry ingredients first before sifting.
6. Try to get cakes into the oven as soon as possible once the batter has been mixed together.
7. Use a timer to keep track of your baking, and try not to peek or open the oven too much to avoid losing heat.
8. Let cakes and other baked goods settle for a while in the pan or on their baking sheet before removing to a cooling rack.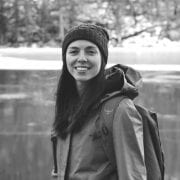 Annelise McAuliffe
Mandatory family outings to the Detroit farmers' market and nightly home-cooked meals cultivated Annelise's respect and curiosity for food. A graduate of The Culinary Institute of America, she spends her free time in New York City recipe testing, eating breakfast all day, and dreaming up international culinary adventures.