February is heart health month, but that doesn't mean we should eat with our hearts in mind just for 28 days. Continue good food habits into the month of March with these healthy meal ideas from Sun Basket.
Have you tried Sun Basket? We've dabbled in just about every meal delivery kit there is on the market, but were especially pleased with Sun Basket's commitment to nourishing meals.
What's even better? Their meals recently obtained the American Heart Association's Heart-Check certification and they now offer weekly recipes that assure consumers are making heart-healthy meal decisions, without compromising on flavor. Our 2018 resolutions kind of feel like they're in our review mirror, but these meals can help us all keep commitments to our bodily health. Check out the recipes below from Sun Basket's Lean and Clean menu, a meal plan that specifically helps us all eat lighter and cleaner, but still be satisfied.
These nutrient-dense recipes feature organic and sustainable produce, hormone and antibiotic-free meats, and sustainably sourced seafood. Sun Basket also features a Mediterranean menu, which The Heart Foundation also recommends as a diet that helps lead a heart-healthy lifestyle.
Check out these delicious recipes that are also great for your body.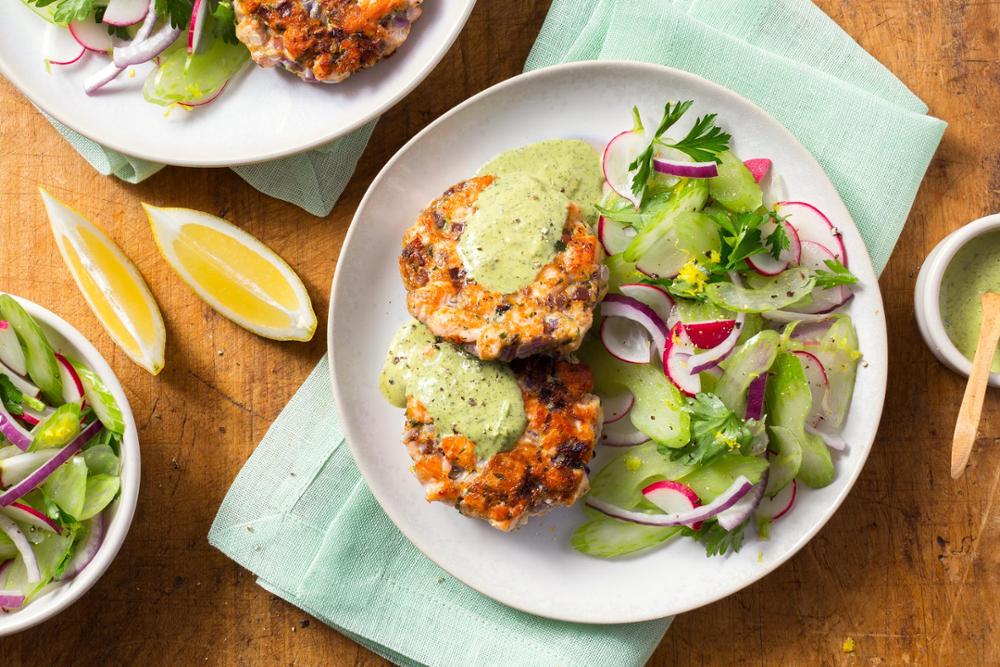 Salmon cakes with celery salad and tahini goddess dressing
Combining favorite flavors, these from-scratch salmon cakes are served with a crisp celery-radish salad and drizzle the cakes with our tahini green goddess dressing. See the recipe.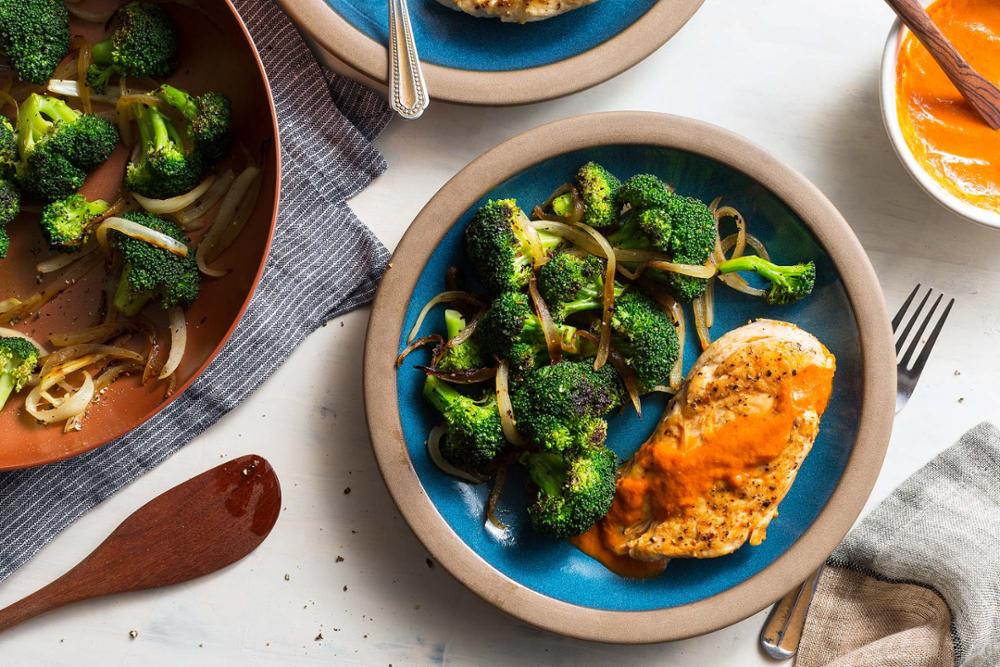 Chicken breasts diablo with broccoli and caramelized onion
A fragrant spice blend makes broccoli the star here and a diablo sauce gives color and gentle heat to this heart-healthy paleo meal. See the recipe.
Vegetables in parchment with green goddess dressing and soft-cooked eggs
This vegetable-centered main course gets an added boost of flavor from a bright, herbal green goddess dressing, plus protein from white beans and eggs. See the recipe.