Goat Cheese Stuffed and Roasted Peppers
Stuffed mini peppers are ideal for an appetizer or a side dish at dinner. Warm or cold these colorful bites are tangy, creamy, and delicious.
By Nicole Cragun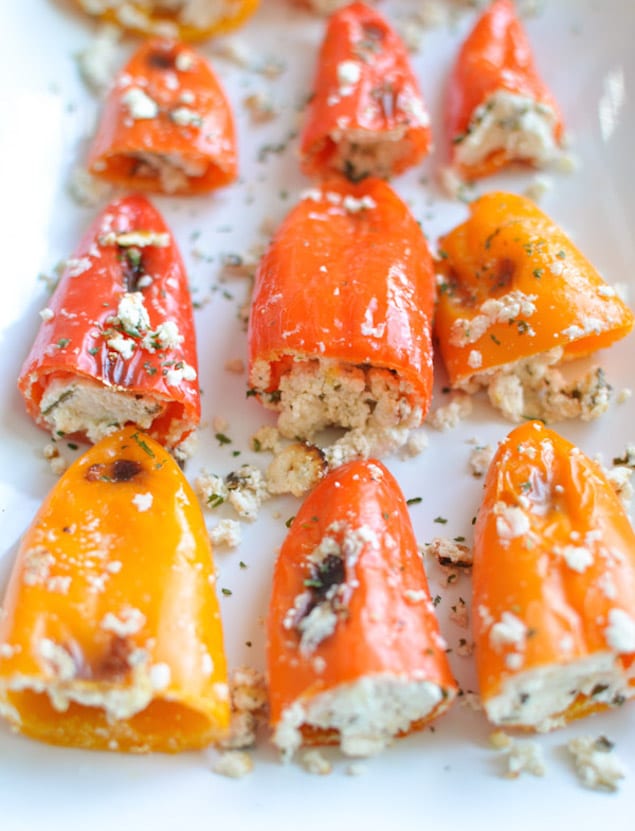 I love goat cheese and I love mini bell peppers…so it only seems obvious to combine the two – right? This recipe is so simple, but so GOOD! The sweet peppers combine perfectly with the tangy and creamy goat cheese.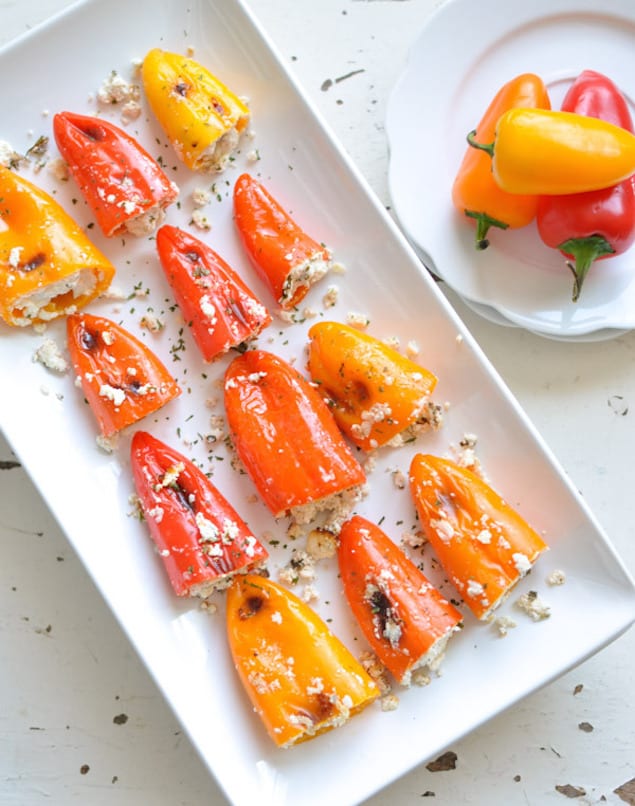 Make them as a veggie side dish to serve for dinner. I like to make a HUGE batch of them, so I can keep the leftovers in the fridge to snack on the next day. I have even been known to eat them cold. They are good no matter how you eat them.

Goat Cheese Stuffed and Roasted Peppers
Stuffed mini peppers are ideal for an appetizer or a side dish at dinner. Warm or cold these colorful bites are tangy, creamy, and delicious.
Ingredients
4 oz goat cheese
2 Tbsp chopped fresh parsley
15-20 mini bell peppers
1 tsp coconut oil, melted
pepper
Instructions
Preheat the oven to 425 degrees
Cut the tops off of the mini peppers and de-seed
Brush the peppers with coconut oil and roast in the oven for 10-15 minutes
While roasting, combine the goat cheese, parsley, and peppers
Remove the peppers from the oven and allow to cool
Once cool enough to handle, stuff each pepper with a spoonful of the goat cheese
Return to the oven and bake until cheese is heated through and just starting to melt ~5 minutes
Nicole Cragun
Nicole is a wife, mom, and registered nurse that is passionate about all aspects of healthly living. She especially loves sharing healthy recipes on her blog.