Whether it's a weekend at the beach, a country escape or a staycation in the city, gathering a pack of the perfect snacks for the season is where it's at. Instead of opting for the typical chips, we recently sampled a slew of enticing products at the Fancy Food Show that definitely make the grade when it comes to some serious gourmet goodness to go. Here are a few of our faves.

Pop goes the palate pleaser with Pop Art Gourmet Popcorn. This gluten-free, whole grain, air-popped popcorn is made from organic non-GMO corn and comes in a range of amazing flavors. While the Hawaiian Sea Salt made with avocado oil is an awesome staple I plan to enjoy on the daily, more adventurous foodies may favor Rosemary Truffle and the more exotic Thai Coconut Curry, Nori Sesame or Tandoori Yogurt. Cheese lovers can get their fill from White Cheddar Jalapeño and White Pepper Parmesan, and for the upcoming holiday season, the Gingerbread Caramel is a big hit. It also features some pop artwork perfection from artist Sam Hundley on the bag showcasing 1,001 Holiday Doodles. All products are also kosher, have no MSG and no trans fat.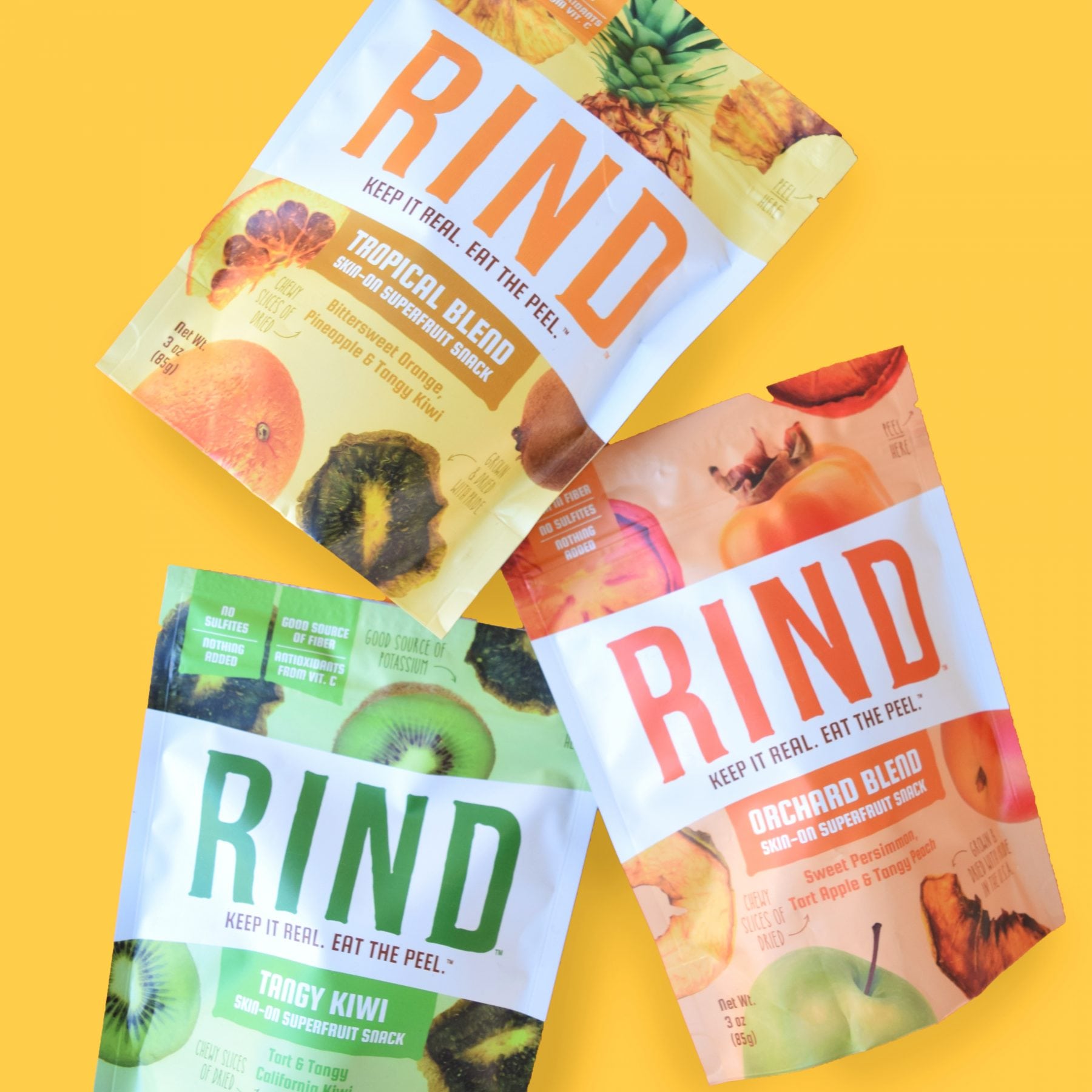 As a person who has always struggled with eating enough fruit, I can get behind RIND. This "next generation of skin-on superfruit dried-fruit snacks" includes the whole-fruit inclusion of flesh and peels sans added sugar, sulfites and preservatives. With three chewy and tangy flavors to choose from – Tart and Tangy California Kiwi; Sweet Persimmon, Tart Apple and Tangy Peach; and my personal pick, Bittersweet Orange, Pineapple and Tangy Kiwi – this healthy snack is made from USA-grown and dried fruit that's high in fiber (on average three to four times that of an equivalent serving of fruit flesh) and vitamin rich (with a large concentration of antioxidant-dense Vitamin C). The use of the peels also helps minimize food waste. RIND Snacks are non-GMO, kosher, gluten-free and sun dried.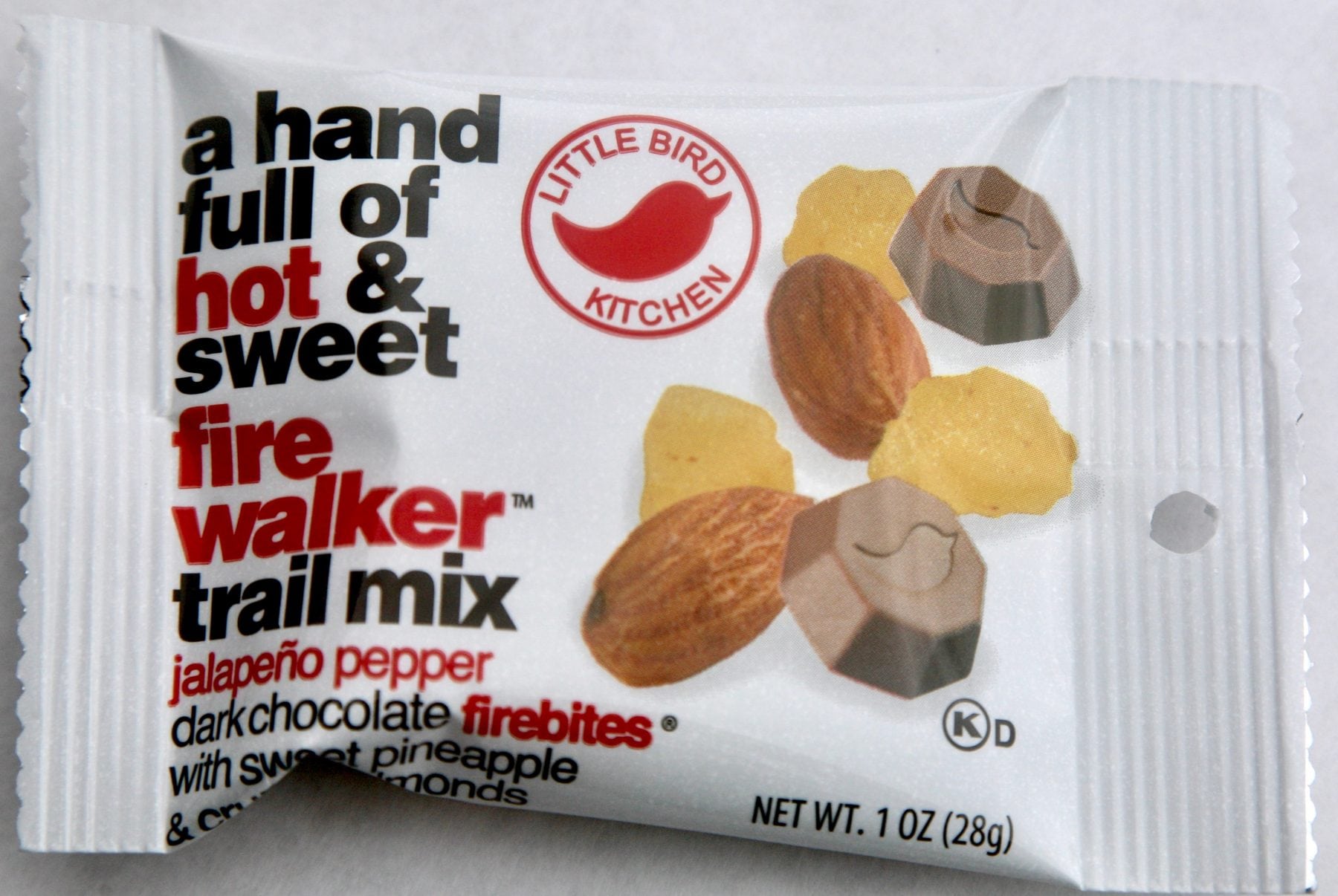 Just like a squirrel, I go crazy for nuts – especially when they have some spice. So naturally Little Bird Kitchen made this list. With the perfect combo of heat and sweet, their sumptuous Hot and Sweet Nuts have a kick that's crave-worthy. Non-GMO certified and kosher, these candied peanuts are part of a line that also includes the killer Fire Walker Trail Mix packed with "salty crunchy almonds, chewy sweet dried pineapple and bite-sized pieces of subtly-spicy chocolate"; Fire Bites Chocolate covered candied jalapeños in decadent Dark, Milk and White; Fire Power Candied Jalapeño Powder; and Fire Syrup Simple Jalapeño Syrup. While the items containing chocolate are not shipped during the summer (to avoid a major meltdown), the website is packed with some excellent recipes so you can find plenty of other ways to enjoy their line until the warmer weather cools down.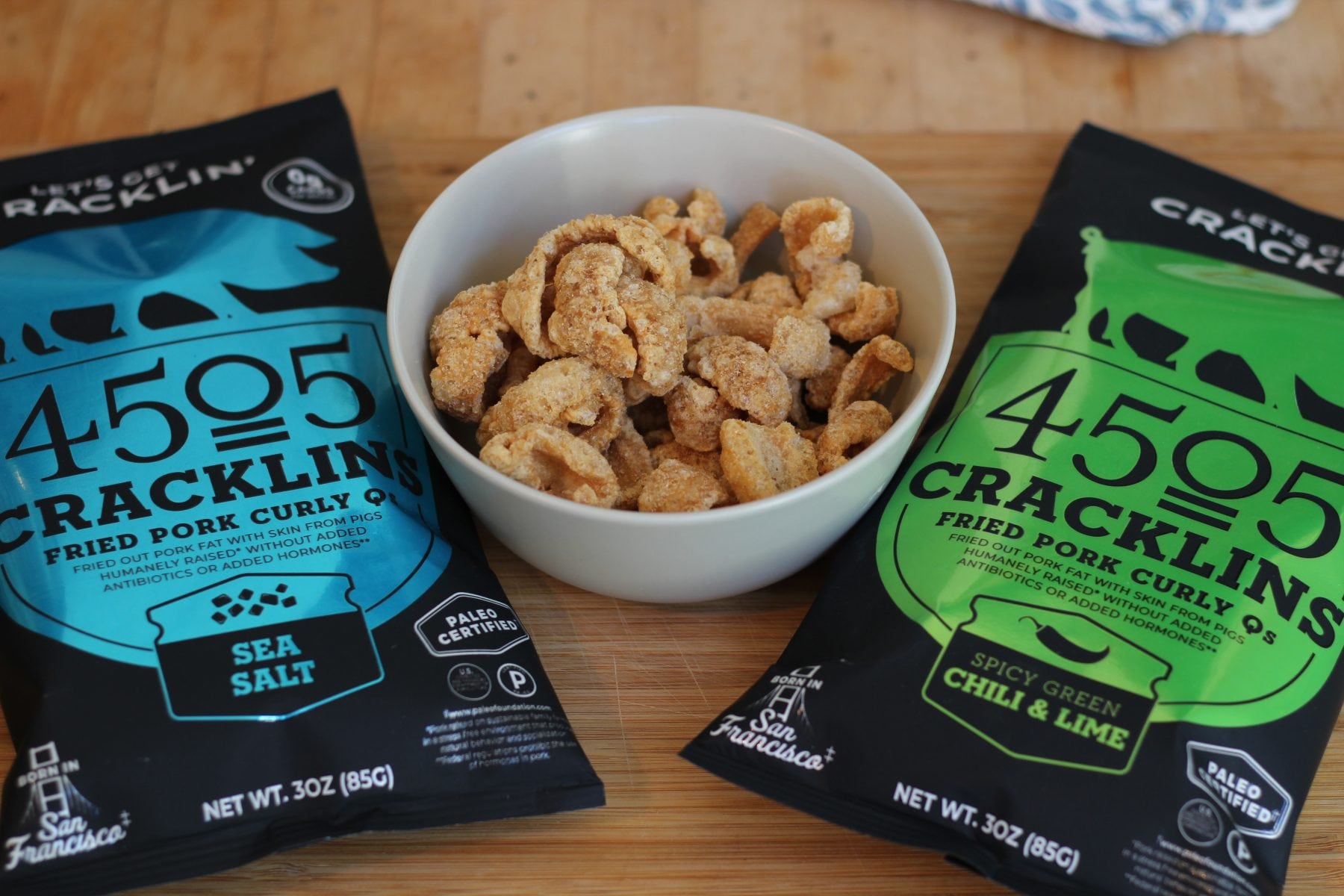 See Also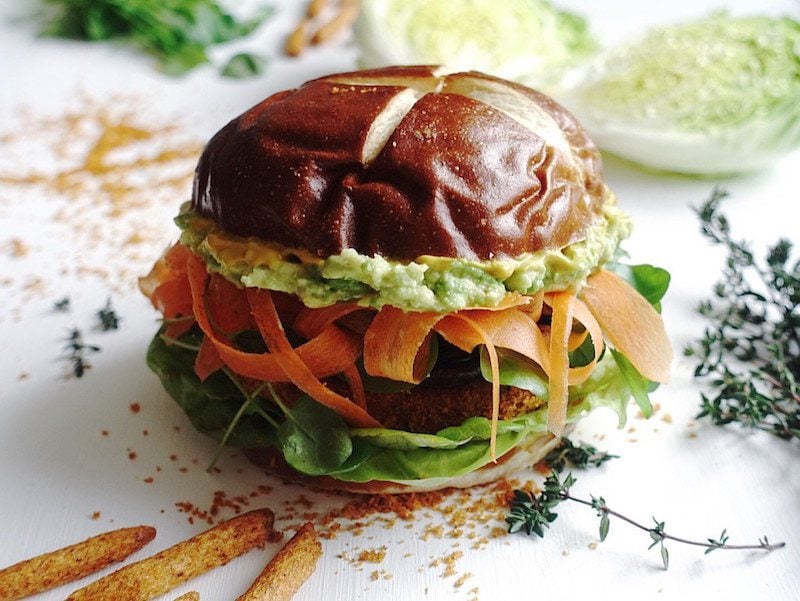 While I do like veggies, meat is a still a major player for me, and 4505 Meats certainly satisfies. Not only are their gluten-free, crispy Chicharrones Fried Pork Rinds a tasty treat, they are made with no antibiotics, no hormones and are paleo-certified. Humanely and sustainability raised, these snacks are sourced from all natural, clean meats. To minimize waste, they are also kettle fried. Created by chef and butcher Ryan Farr, the deliciously addictive line "Go Pig or Go Home" comes in Classic Chili and Salt, Smokehouse BBQ and Jalapeño Cheddar. The company also just released the new "Let's Get Cracklln'" Fried Pork Curly Q's in Sea Salt and Spicy Green Chili and Lime. 4505 Meats partners with small family farmers and ranchers to provide pork perfection in all its signature products and at its namesake, flagship BBQ restaurant in San Francisco.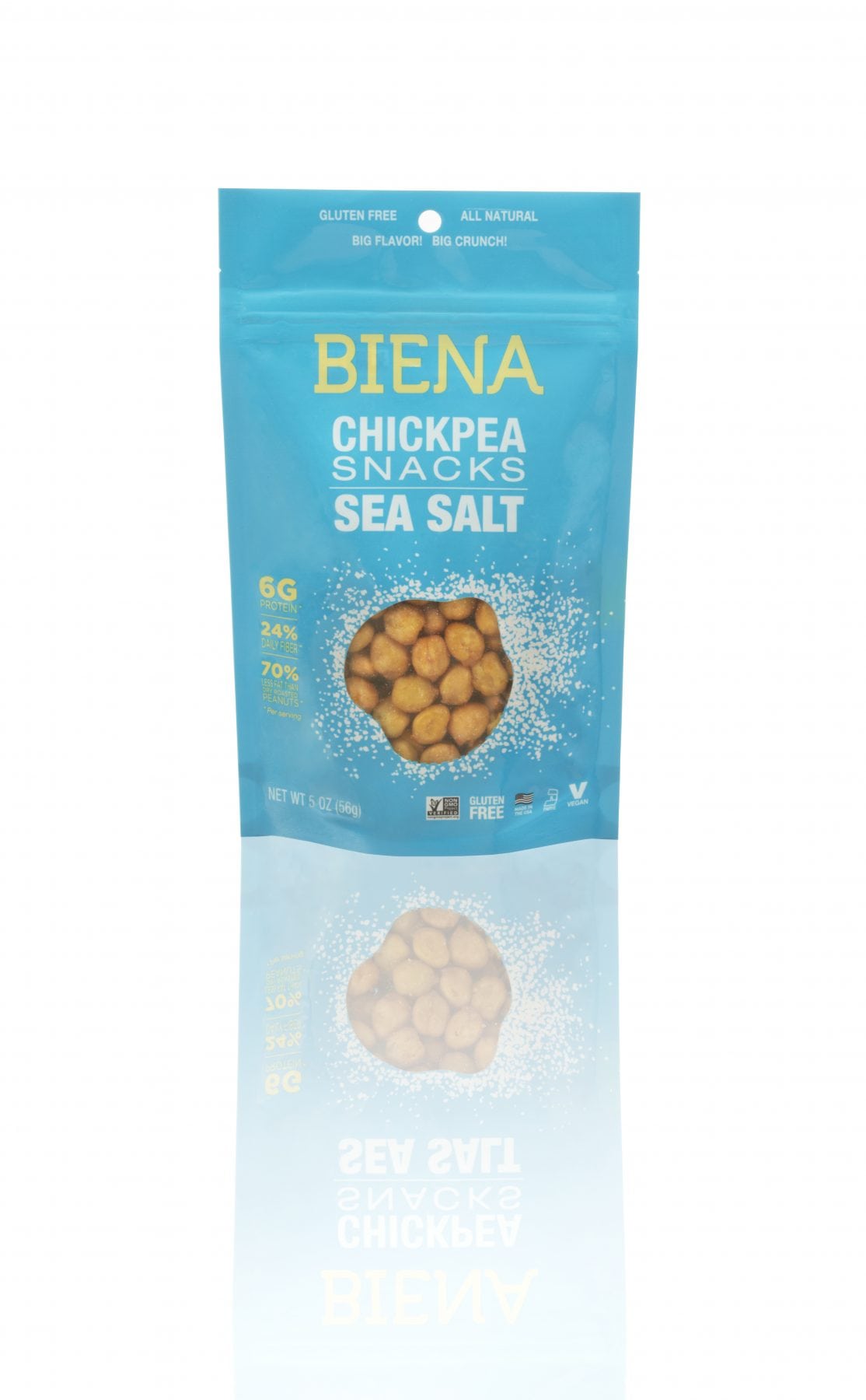 Legumes are easy to love, and chickpeas are among the most popular choice in the category, so once you spot Biena Chickpea Snacks – you have to stop and sample! Not only does this product line feature a range of irresistible flavors, these crunchy baked chickpeas are light yet luscious. Non-GMO, gluten- and dairy-free, Biena is made in the US, kosher and vegan as well. Enticing options include Sea Salt, Habanero, Honey Roasted (a personal pick), BBQ, Cinnamon Crunch, Rockin' Ranch and Sour Cream and Onion. The company also just announced the release of some sweet new additions to their roster including the Girl Scouts Thin Mints Chickpea Snacks, plus Dark Chocolate, Milk Chocolate and Caramel covered chickpea options too.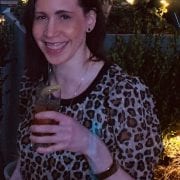 Stef Schwalb
A born and bred New Yorker, Stef Schwalb's love of everything culinary knows no bounds. Her claim to fame? Her Jameson-infused, dark chocolate chip oatmeal cookies. Fun facts! Stef was once a finalist in Dunkin' Donuts' Create Dunkin's Next Donut Contest, and she won a trip to New Zealand based on a 140-character Sauvignon Blanc tasting note Tweet. She is currently communications manager at Gregory White PR, where she writes about enticing food and wine experiences at wineries and wine regions across the globe.