Who can better design a gourmet gluten and nightshade free bruschetta than an Italian fine dining Chef?! I meet Rolando Manesco in the beautiful glass restaurant "Theo Meo", the Italian bistro at the gorgeous Intercontinental in Bangkok, and being that both of us are from the Milan area and ardent food lovers, we start chatting about delicious gourmet food, travel and the most amazing resorts around the globe.
Chef Rolando seems to have seen and worked in quite a few of them. After a very early start of his career (he was only fifteen when the teachers of his cooking class asked him to work at the fine dining restaurant "Downtown" in Milan), he took off for some of the most famous restaurants in Italy: from "Biffi" and "Principe di Savoia" to some other Michelin starred eateries in Rome and Capri.
It was a long way from there to becoming the Executive Chef of the Intercontinental in Bangkok, where he manages a team of 200 chefs and six different restaurants.
What sparked his curiosity for taking his cooking skills to the next level and venture outside of Italy was a chat with a fellow chef from the Hilton in Milan.
Chef Rolando was inspired to move to the Hilton in Amsterdam and work for the restaurant "Roberto's".
Soon after that, his career developed in some of the most prestigious hotels: from the "Four Seasons" in London, awarded with two Michelin Stars, to the "Westin" in Shanghai and the "Peninsula" in Hong Kong; from the "Dusit Thani" in Dubai, to the "Grand Hyatt" in Jakarta and the "Park Hyatt" in Beijing.
"After I tried to work in hotels, I never looked back – Chef Rolando tells me –. Especially back in the days, working in a high-end hotel was way more prestigious than working in a regular one. Today things are changing a bit. Now there are restaurants with Michelin Stars, but back then the most famous restaurants were all in five star hotels".
The Intercontinental in Bangkok definitely lives up to these standards. The food and the service here are simply impeccable. And not only in their main fine dining restaurant "Fireplace Grill".
"Theo Meo", the "Balcony Lounge" (where they serve epic high tea), as well as the "Club Lounge" on the 35th floor make some of the most delicious food I have ever tried. And what's great about them is that they can keep it allergy free too and provide guests with food allergies with amazing food options!
I may or may not have ordered my custom dairy free Risotto with porcini, asparagus and coconut milk every single day of my stay… ;) It was up there with my favorite risotto from the Rosewood Cordevalle. Not to mention their grilled cuttlefish and their gluten free bread (the same the Chef used in the recipe for this nightshade free bruschetta).
I was so excited to go to breakfast everyday to see what the chefs prepared for me so that I could enjoy some dairy and gluten free treats: from custom made bento boxes to pretty jars filled with rhubarb compote or cantaloupe and berry jelly.
My all time favorite? Of course, my beloved mango sticky rice, which always made for the best alternative to the typical gluten filled high tea treats.
But if I can pick a savory dish, this gluten and nightshade free bruschetta was pretty epic too!
I love how Chef Rolando was able to come up with creative ways to replace tomatoes from the recipe and turn dish into something ten times better than the original, that mixes an Italian classic with the fantastic flavors of the Thai cuisine!
We prepared this dish together in the beautiful kitchen of "Theo Meo" and since the array of delicious fresh ingredients at our disposal was so eclectic (perks of cooking in the kitchen of a five star hotel) we decided to create two different flavors!
The beet, Thai ginger and salmon nightshade free bruschetta has a refreshing and sour taste, while the one topped with avocado, broccoli and quail egg has a more rounded and smooth flavor, that's sweeter and heavier at the same time.
Print
Gluten & Nightshade Free Bruschetta from the Chef at Intercontinental Bangkok
Author:

Ambra Torelli

Yield:

4

1

x
Category:

Starter

Cuisine:

Italian, Thai
For the Gluten Free Rustic Bread:
1

kg Gluten Free Flour Mix

60

gr Fresh Yeast

20

gr Salt

1.1

kg Water
For the Beetroot Bruschetta Toppings:
50

gr Beetroot

20

gr Onion (sliced)

1

gr Garlic (finely chopped)

1 tsp

Lime Juice

30

gr Mango (diced)

5

gr Pickled Ginger (sliced)

20

gr Smoked Salmon

20

ml Extra Virgin Olive Oil

5

gr Micro Greens

5

gr Balsamico
For the Avocado Broccoli Bruschetta:
50

gr Avocado

30

gr Broccoli

10

ml Extra Virgin Olive Oil

1

gr Garlic (finely chopped)

1

gr fresh Ginger (chopped)

10

ml Gluten Free Fish Sauce

5

gr Fresh Coriander Leaves

5

gr Fresh Mint Leaves

40

gr Quail Eggs

20

gr Fresh Raspberries

1 tsp

Lemon juice
Instructions
For the Gluten Free Rustic Bread:
Mix all ingredients together, shape the bread and set aside to rise for about two hours.
Preheat the oven to 390 F and bake for 45 minutes.
For the Beetroot Bruschetta Toppings:
Boil the beetroot in salted water till soft. Cool down and slice with a potato peeler.
In a hot pan, sauté the onion in olive oil until golden.
Mix the beetroot with grilled onion, garlic, lime juice and balsamico.
Grill a couple slices of gluten free bread and top them with the mixture you just made. Decorate with some smoked salmon and pickled ginger "roses", some micro greens and mango cubes.
For the Avocado Broccoli Bruschetta
Boil the broccoli in salted water, drain them, let cool and mix them with the avocado cut in cubes.
Add in lemon juice, fish sauce, garlic and ginger. Taste and adjust with salt or olive oil if needed and mix well.
Take a boiled egg white, chop it and mix with some extra virgin olive oil; set aside.
Place the veggie mixture you just made over two slices of toasted gluten free bruschetta. Top it with a few slices of boiled quail egg, fresh raspberry, mint leaves and fresh coriander leaves. Lastly, sprinkle some chopped egg white mixture on top.
I can't wait for you to try this recipe and let me know which one is your favorite in a comment below! And if you ever happen to travel to Bangkok, make sure to stop by the Intercontinental and ask the Chef to make one for you too!
Sending you all a big kiss and I will catch you next time!      Ambra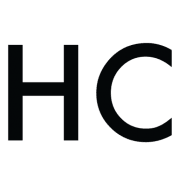 Ambra Torelli
Born and raised in Italy, Ambra is a healthy recipe developer, food and travel writer with a passion for healthy living and wellness. She is the founder of 'Little Bites of Beauty" and the author of the cookbooks "Healthy Italian Desserts Made Simple" and "The AIP Italian Cookbook". She shares her daily food & travel adventures on her Instagram @LittleBitesofBeauty