Made with a blend of gluten-free flours, baked blueberry donuts with cinnamon are beautifully dressed up with glaze and blueberry "sprinkles".
By Tessa Fisher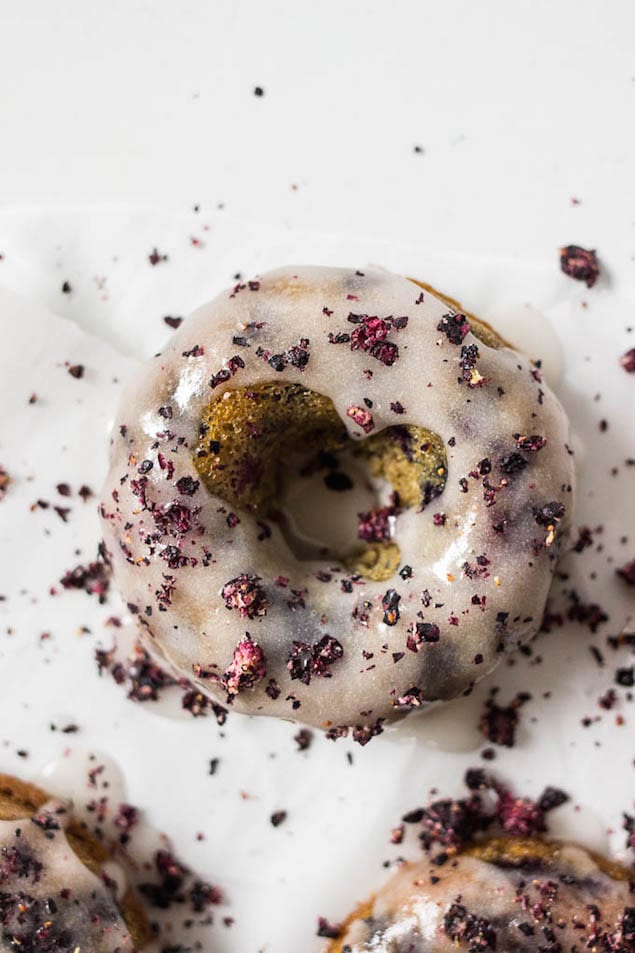 I bought my first donut pan about a month ago, and I can tell you there is no going back. I knew I would like making my own donuts, but I wasn't quite prepared for how much I would love it.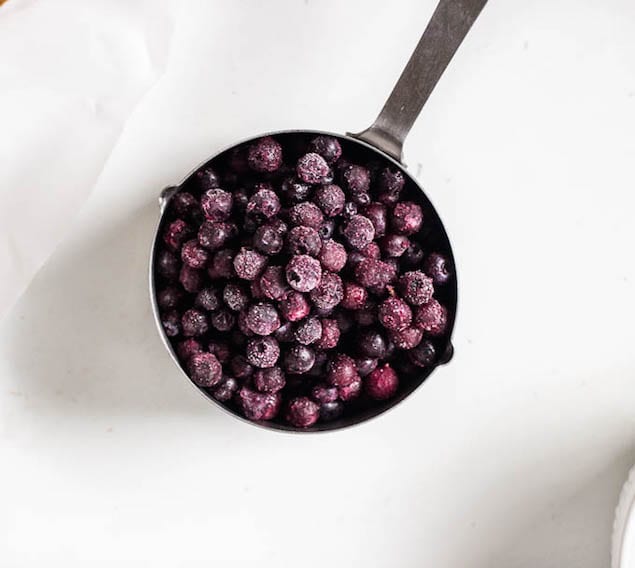 For these donuts, I used a combination of sorghum, almond, and tapioca flours. Sorghum has become one of my favorite whole grain, gluten-free flours to use because it is so versatile, and it's health benefits aren't bad either. The almond flour gives a punch of protein and lends to a great crumb, and the tapioca flour adds the sweetness and lightness necessary for a good cake donut.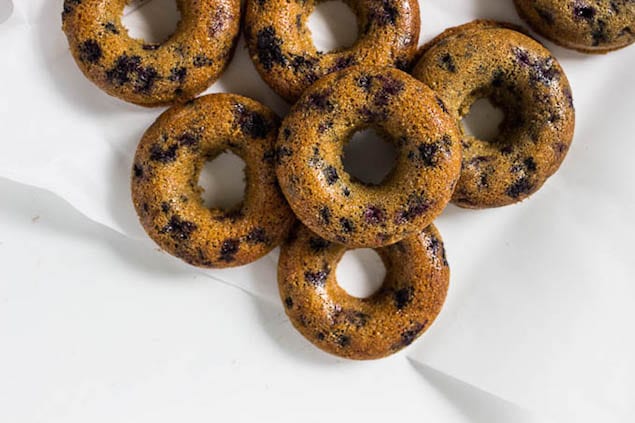 See Also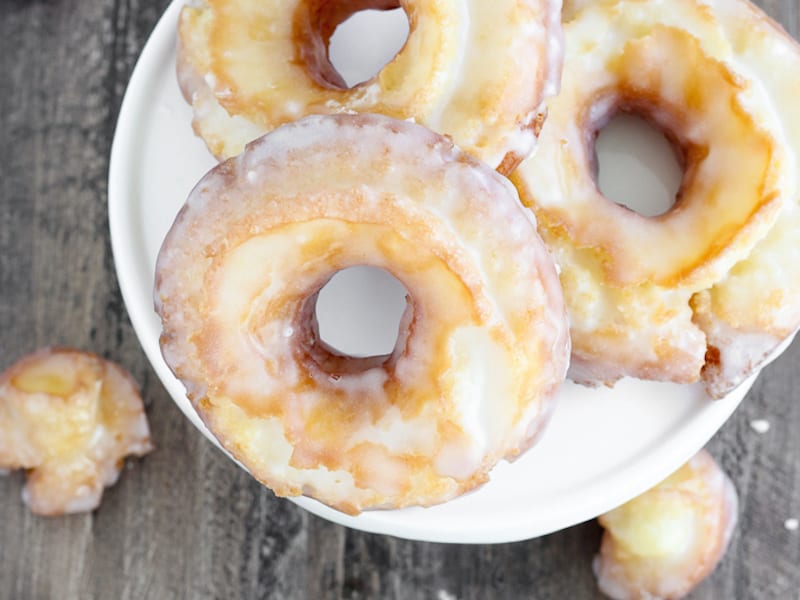 Frozen blueberries work best in this recipe. Who knew crushing dried blueberries could have such a pretty outcome? (Also a good stress reliever).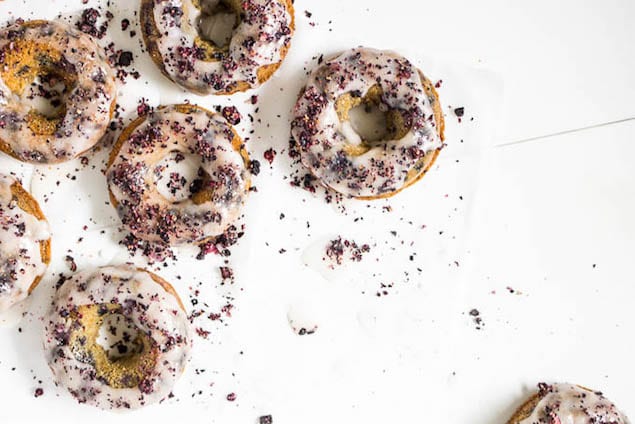 Gluten-Free Baked Blueberry Donuts
Made with a blend of gluten-free flours, baked blueberry donuts with cinnamon are beautifully dressed up with glaze and blueberry "sprinkles". Adapted from Silvana Nardone.
Recipe Type:
Baking, Dessert
Ingredients
Blueberry Cinnamon Cake Donuts:
½ cup sorghum flour
1 cup almond flour/meal
½ cup tapioca flour
1 cup sucanat*
½ teaspoon ground cinnamon
2 teaspoons baking soda
½ teaspoon salt
2 eggs, room temperature
½ cup unsweetened almond milk + 1 tablespoon lemon juice
¼ cup melted coconut oil, cooled
1 cup frozen wild blueberries
Glaze and Blueberry "Sprinkles", optional:
½ cup freeze dried blueberries
1 cup powdered sugar*
2-3 tablespoons unsweetened almond milk
Instructions
Preheat oven to 350 degrees Fahrenheit. Spray a 6-cavity nonstick donut pan with cooking spray (if you have two pans, even better!).
In a small bowl, whisk almond milk and lemon juice together. Set aside for 10 minutes.
In a large bowl, whisk together flours, sucanat, cinnamon, baking soda, and salt. When almond milk mixture is ready, in a medium bowl, whisk eggs, coconut oil, and almond milk mixture. Add the liquid mixture to the flour mixture and whisk until combined. Fold in frozen blueberries.
Spoon batter into donut cavities, filling ¾ of the way full. Bake for 18 to 20 minutes, or until donuts start to turn golden brown and a toothpick comes out clean. Allow donuts to cool in pan for 2 to 3 minutes, then turn them out and let them cool the rest of the way on a cooling rack.
When the donuts are cool, mix together powdered sugar and almond milk (1 tablespoon at a time until desired consistency is reached), and drizzle glaze over donuts. For blueberry sprinkles, place dried blueberries in a plastic baggy and crush with a rolling pin or your fingers. Sprinkle atop donuts desired amount.
Tessa Fisher
Tessa F., baking enthusiast and school counselor, adopted a gluten-free diet to eliminate severe migraines. Tessa's success has inspired her to share her love of gluten-free baking using natural, seasonal, whole ingredients. Find more of her recipes on the blog Salted Plains.