PARTNER POST – Get inspired with creatively crafted Castello Blue Cheese as we celebrate a Summer of Blue with #BluesdayTuesday.
Soft, melting blue brie cheese is simply served with reduced balsamic and strawberries for a perfect summer crostini.
By Heather Kinnaird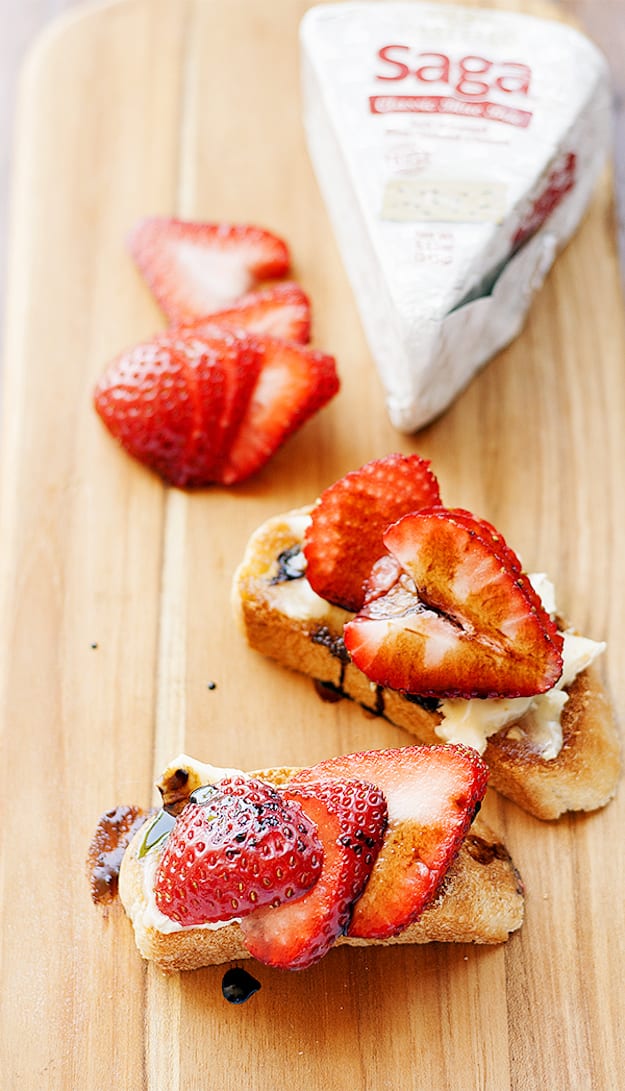 To say I love cheese would be an understatement
I love cheese on my pasta, pizza, even cheese on my tater tots, cheese on french fries is the only way to go, and a sandwich isn't a sandwich without the cheese, but sometimes simple is the way to go, especially in the summer when the livin' is easy.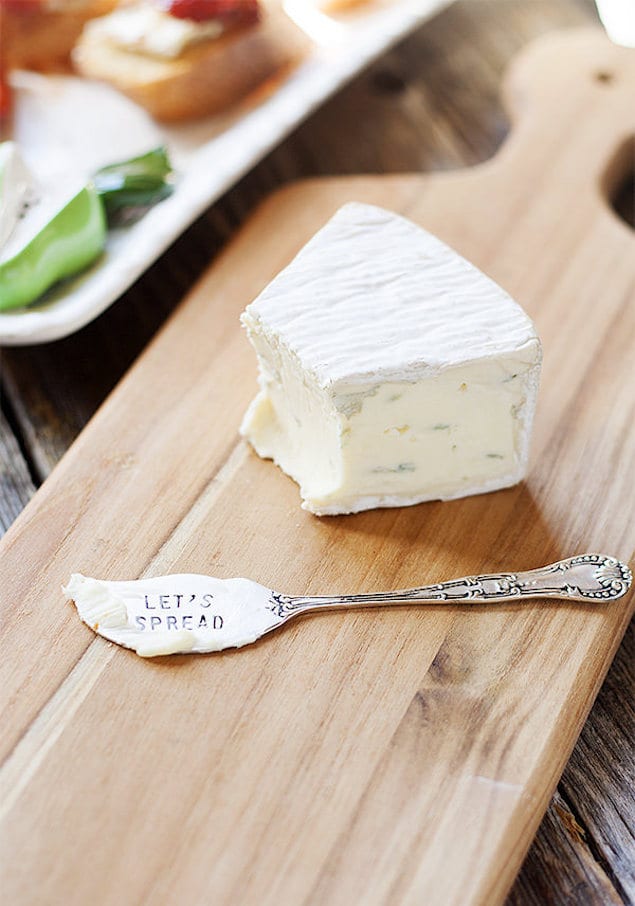 Summer entertaining should be fun and simple and it doesn't get much simpler or more delicious than bruschetta with Castello Saga Blue Brie and Strawberries
Fruit and cheese are a match made in heaven, and with some good crusty bread, you have my idea of the perfect summer meal.
follow along with #BLUESDAYTUESDAY for a summer's worth of delicious blue cheese recipes perfect for all your summer entertaining, and enter for a chance to win blue cheese for the summer
From crumbled, soft, and spreadable, to a sliced blue cheese perfect for melting with floral notes, Castello has a wide range of unique blue cheeses. Check out Castello's website for more information on all their delicious cheeses.
enjoy!

Castello Summer of Blue — Blue Brie and Balsamic Strawberry Crostini
Soft, melting blue brie cheese is simply served with reduced balsamic and strawberries for a perfect summer crostini.
Ingredients
1 loaf of french or sourdough bread, sliced on a diagonal
1 cup of strawberries, hulled and sliced
½ tsp sugar
½ cup good quality balsamic vinegar
Castello Saga Blue Brie
Instructions
Toss the sliced berries with the sugar and set aside
In a small saucepan, bring the balsamic vinegar to a simmer, and cook until reduced by about half
Pre-heat broiler
Place bread slices on baking sheet
Broil until golden brown – about 2 minutes on each side
While the bread is still hot spread with Castello Blue Brie and add the berries
Drizzle with he balsamic reduction
Derve immediately
*be careful when reducing the balsamic, you really want to watch it continually as it will go from reduced to burned in a split second, and trust me burned balsamic vinegar is GROSS