It is perfectly okay to just dig into these ginger and lemon whole wheat scones.
By Abby Himes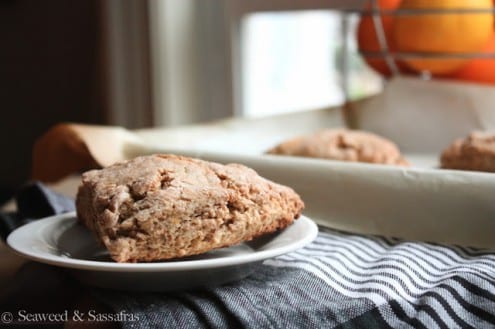 Do you have your cup of coffee/tea/hot cocoa? Stay in those sweatpants a little longer today, you've earned it. So here's a random thought from today… I can't remember what magazine this is from but I love the "It's OK…" section where they start with "It's okay if…" and then list some serious/hilarious/relatable things. So let's play along.
It's OK…
to never be someone who says "totes" "brills" or "amazeballs"…and if I try…oh the awkwardness.
to have dessert every night.
to wear your glasses every day for a week, and feel emo/smart/hipster/mysterious, and love it.
to still like Ramen noodles.
to be ready to leave your 20's behind (6 more months!!)
to not know how the heck to apply liquid eyeliner, or a smoky eye without looking like you got punched in the eye. (I'm not the only one…right?)
See Also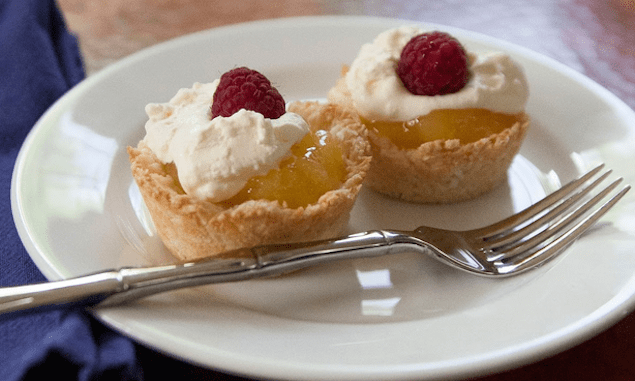 to watch I Love You, Man…a lot.
and it's definitely okay to make whole wheat scones. In fact, it's encouraged around here!
These scones will wake up your winter, what my dad and I like to call – a Fog Lifter. (Hi Dad!) The sweet heat from the ginger is amazing with the bright lemon and earthy whole wheat flavors. I used Butter Me Up Brooklyn's idea to grate fresh ginger into the sugar – oh.my.gawsh. You could really just stop right there, the smell is heavenly – I'm considering using it as a body scrub…not even kidding.
But go ahead and whip up a batch of these and start thinking of warm weather, drinks with little umbrellas, and lots of sunshine.
Ginger and Lemon Whole Wheat Scones
It is perfectly understandable that you will want to eat all of the scones you bake from this recipe yourself.
Author:
Abby Himes, adapted from Simply Recipes & Butter Me Up Brooklyn
Ingredients
1 cup all purpose flour
2 cups whole wheat flour
¾ cup sugar
1 inch piece of fresh ginger, grated
1 Tablespoon lemon zest
1 teaspoon baking soda
½ teaspoon baking powder
¼ teaspoon salt
¾ cup buttermilk
10 Tablespoons butter, melted
Parchment paper
Instructions
Preheat your oven to 400 degrees F. Using a spoon mix together the grated ginger and sugar, really press the ginger into the sugar using the back of the spoon, this smells like heaven BTW.
In a large bowl mix together the all purpose flour, wheat flour, sugar-ginger mixture, lemon zest, baking soda, baking powder and salt. Stir well.
Create a little well in the center of the flour mixture and pour in the melted butter and buttermilk. Stir until all the flour is moistened and it's just coming together, you don't want to over mix it.
Flour your work surface and pour out the dough. Divide it into two sections, and gently pat out each one so that it's flat and about an inch thick. Take a knife and cut each circle in half, and then into quarters.
Line a baking sheet with parchment paper and place the quarters on the paper with about an inch apart. Place on the middle rack in the oven and bake for 18 minutes. Let cool on a wire rack and enjoy! For leftovers, serve warm (microwave for 20-30 seconds).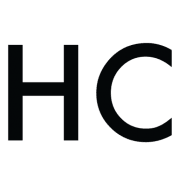 Abby Himes
Abby can be found cruising her local farmer's market and co-op looking for fresh, new, flavors and sustainable options. She sees food as an adventure, and is always excited to try something new. Abby is also the creator and voice behind the food blog, Seaweed & Sassafras.