If you have a friend who travels thousands of miles just to dine at a renowned restaurant or spends weekends battling deep bouts of wanderlust by cooking cuisine from some far off land—this is the list for them. Tap into the exotic sensibilities of your favorite travelers with this comprehensive list of tested and approved travel-ready gifts for food lovers.
By Emily Arno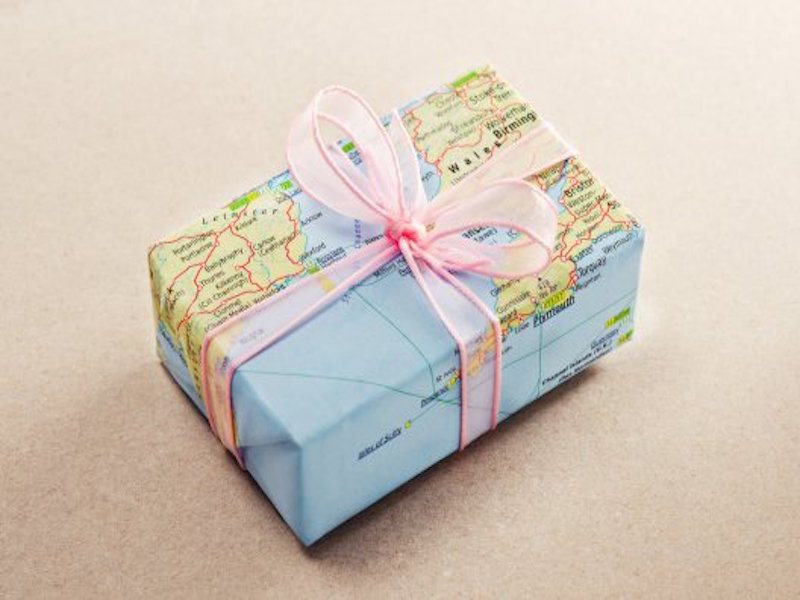 For a Cook on the Road
WÜSTHOF GOURMET 7-Piece Traveler Kit
Price: $139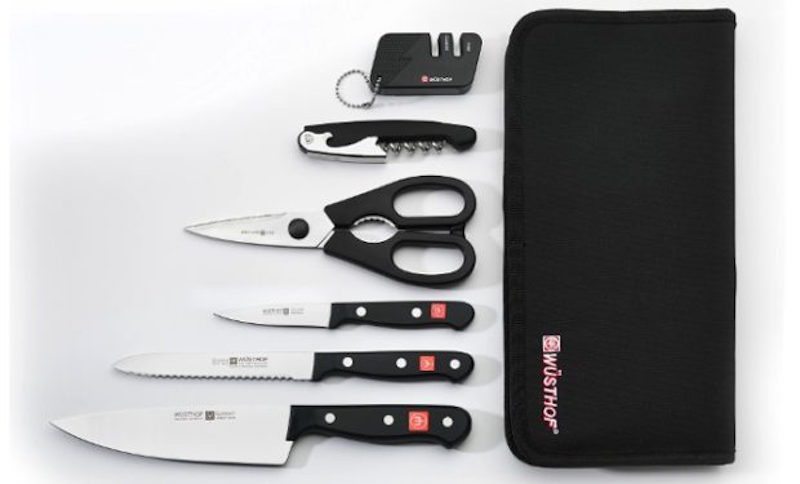 Never again will the lucky recipient of this Gourmet 7-Piece Traveler Set from WÜSTHOF need to deal with dull knives at their destination. The travel-ready kit comes equipped with a paring knife, serrated utility knife, 6-inch chef's knife, waiter's corkscrew, collapsable kitchen shears and mini knife sharpener. Unsurprisingly, everything is of the highest quality (it is WÜSTHOF, after all), right down to the durable travel case.
For the Traveler Who Has Tried Everything
Cha No Ka Japanese Cookies
Price: $28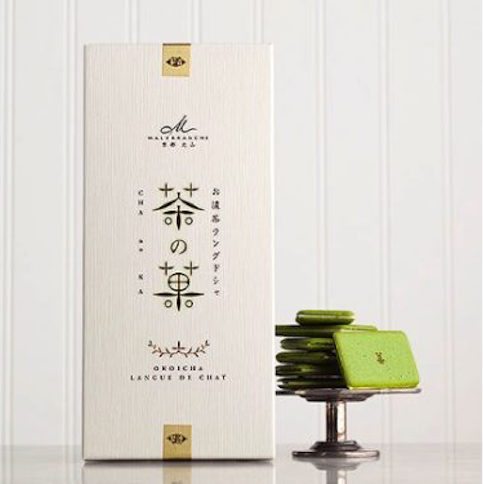 Appeal to your globetrotter's exotic palate with a box of beautiful Japanese Cha No Ka cookies. Infused with matcha green tea from Uji-Shirakawa, Japan, the individually wrapped biscuits have an entirely unique flavor that is delicate and just sweet enough courtesy of a white-chocolate filling. We were particularly fond of the creative packaging too—each cookie is wrapped individually, and the ornate box just feels important.
For the Trip Planner
Cuisine Around the World Calendar
Price: $24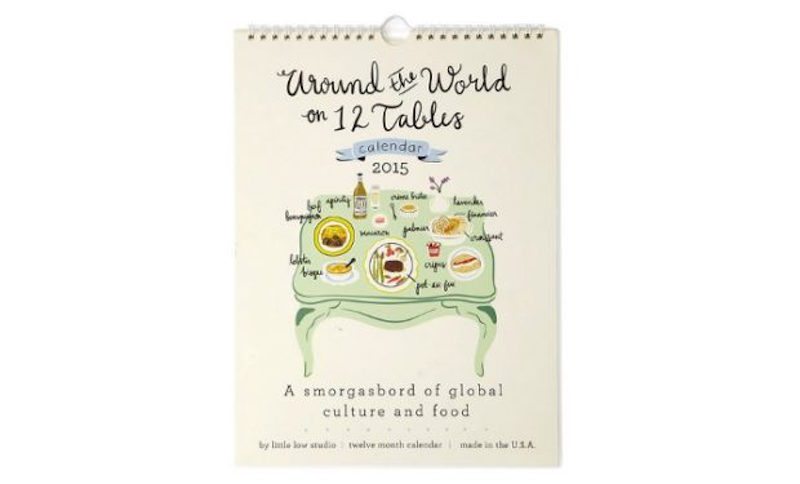 Keep your giftee constantly inspired with this adorable calendar illustrated by Little Low Studio from Uncommon Goods. Each month profiles a different country with a table decked out with its best and most traditional foods. Before you know it, your pal will be highlighting dates to visit each spot highlighted.
For the Tea Partier…
Around the World Tea Collection
Price: $55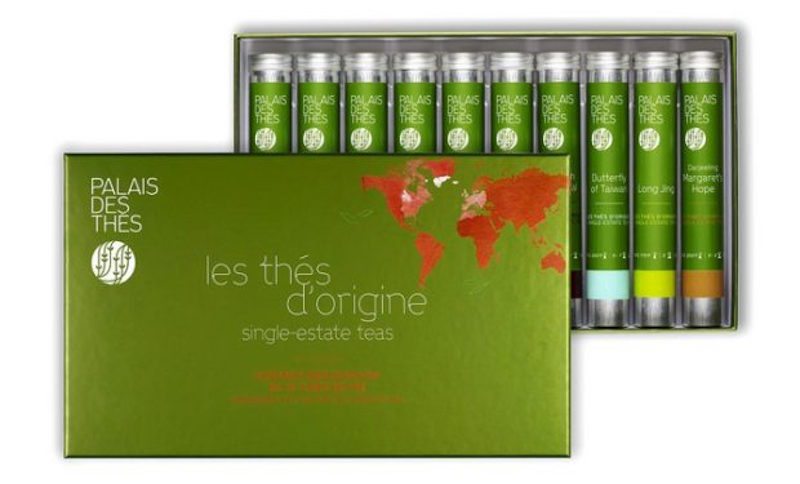 Take your friend on a tour of tea with this indulgent tea set containing 10 diverse loose leaf variations from the world's top tea regions. Each tube included contains enough leaves to brew a six- to eight- cup pot and varieties range from an energizing Chinese green tea to a soothing Oolong from Japan.
For the Book Worm
Food Journeys of a Lifetime: 500 Extraordinary Places to Eat
Price: $26
This hefty book from the experts at National Geographic is over 300 pages and details the best markets, street foods and drinks in the world. It is the best kind of coffee table book—one that makes a statement while also being educational and visually interesting to flip through.
See the full article here.
This article was originally posted as, "Holiday Gifts for the Culinary Globetrotter" on Relish.