Just in time for the summer season, Amorino Gelato opens its 4th door in New York serving traditional Italian gelato and a sweet flower called the Macarose.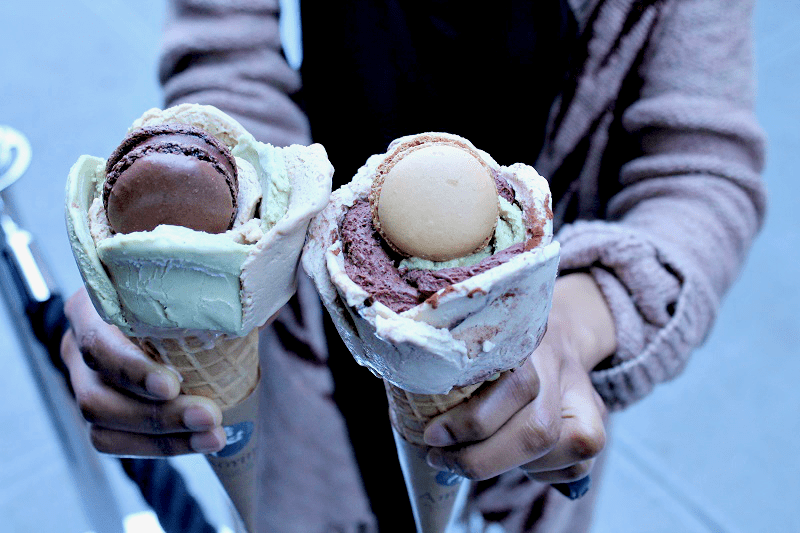 For those who are not aware of this exceptionally sweet creation. The Macarose combines the classic Italian creamy gelato with a French sweet meringue-based confection; the macaron. A match made in heaven for all the sugar addicts and  sweet tooth's. The Macarose features a gelato filled macaron centered in between petals of the Italian delight, either served in a cone or cup.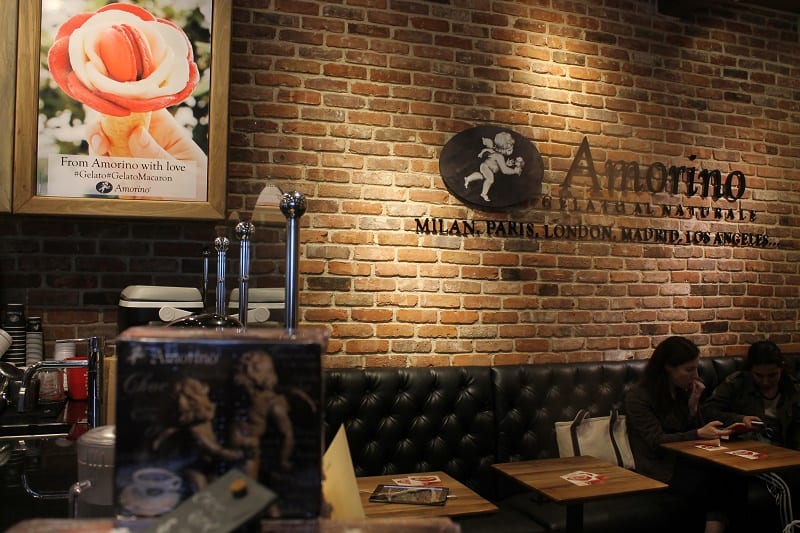 Discover why flowers will be replaced for Valentine's day, and every flower gifting occasion with this Italian French beauty, with these fun facts.
Amorino serves 23 flavors of gelato and 8 flavors of macarons, giving us the option to mix and match with no limitations. An example is to mix the seasonal flavor of ginger and blood orange with the stracciatella gelato topped with an inimitable (chocolate and hazelnut ) macaron. The pairings are naturally boundless.
The taste of gelato lingers longer in the mouth compared to ice cream because it contains less air than to ice cream.
Vegan eaters can indulge worry free at Amorino, as it offers sorbets like the juicy strawberry.
Gluten sensitive eaters can also enjoy this sweet rose, with the exception of two flavors Speculoos and Tiramisu and the cones.
Stored in warmer temperature gelato has a creamier texture compared to ice cream, which makes each petal of the macarose a lick to remember.
Amorino first opened in the United States in 2011 in New York. Amorino now has 11 locations with 4 additional openings in areas such as Michigan, North Carolina. This is the start of a gelato revolution.
There is misconception that gelato is unhealthier compared to ice cream. Gelato is made with milk, not cream like ice cream. The flavor results are magical because it holds the rich flavor without the extra fat used in the cream in ice cream .
At Amorino the focus is having an outstanding product, making high quality gelato with love, and no artificial flavors or colors in sight.
The beauty of the Macarose makes it irresistible to whip out your camera or phone and start snapping.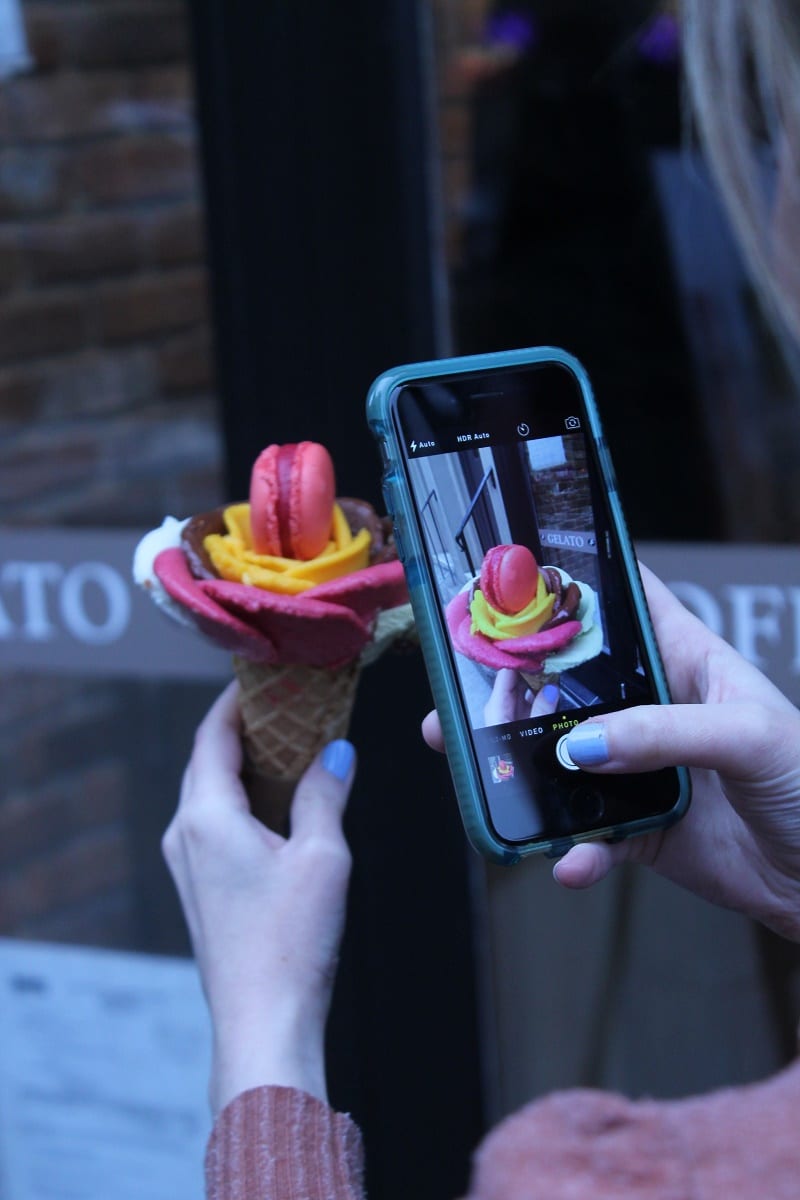 Follow the footsteps of the new Amorino Gelato franchise owner Jennifer Minino  and get giddy with happiness while enjoying Amorino Macarose.
Amorino Upper West Side is located on 414 Amsterdam Ave. New York, NY, 10024.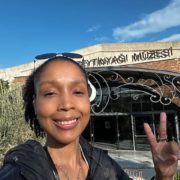 Alyssa Holder
Alyssa Holder is a writer specializing in food and travel topics since 2015.