Who doesn't love brunch? Whether you're celebrating a special occasion or just enjoying some good, brunch-lovin' company, here are delicious dishes that are sure to make your midday meal one to remember.
By Jeanette Morelan
This article has been posted with permission and originally appeared as 17 Beautiful Weekend Brunch Recipes on Relish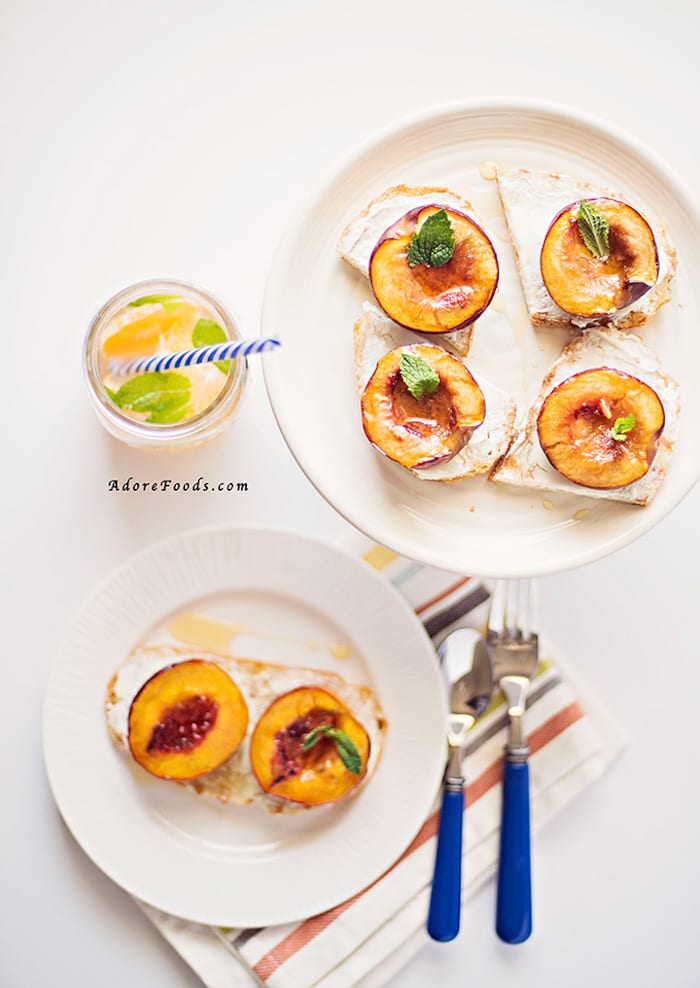 www.adorefoods.com
Roasted Nectarine Bruschetta
There's just something about the simplicity of roasted fruit that makes it one of our brunch favorites. These juicy nectarines are served on toasted sourdough and garnished with greek yogurt and a little honey. See the recipe.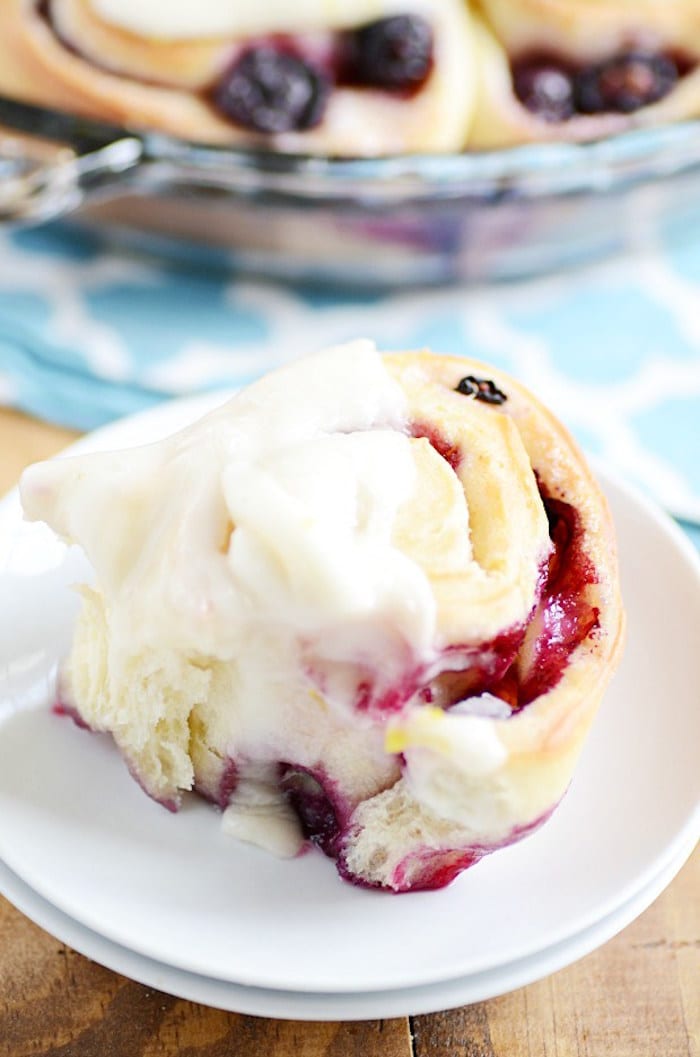 www.somethingswanky.com
Lemon Blueberry Sweet Rolls
Lemon-infused icing lends freshness to so, sweet rolls. This sweet and fruity
combination is all you'll need to win over your brunch guests. See the recipe.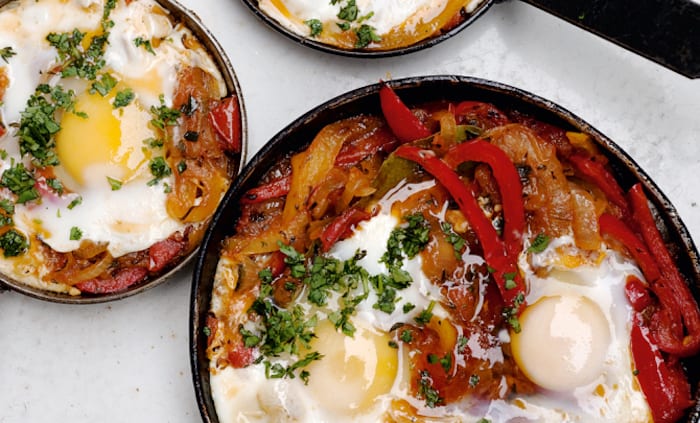 Chronicle Books
Shakshuka
This traditional North African dish is the perfect savory addition to your brunch
spread. See the recipe.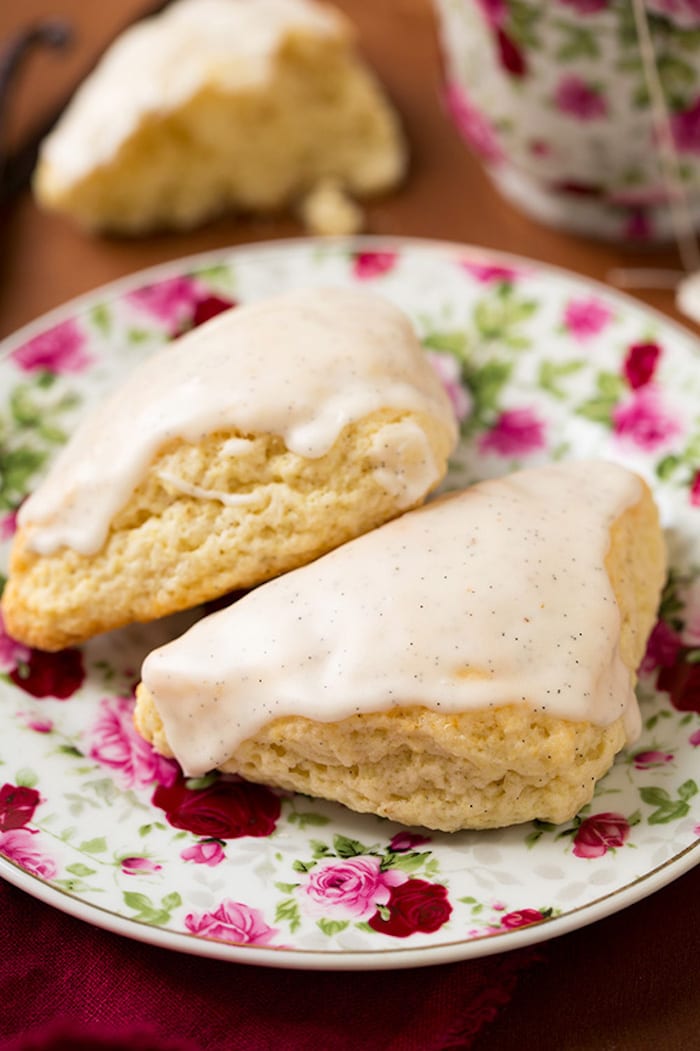 www.cookingclassy.com
Vanilla Bean Scones
These scones are so, light and loaded with vanilla flavor. Both dainty and delicious! See the recipe.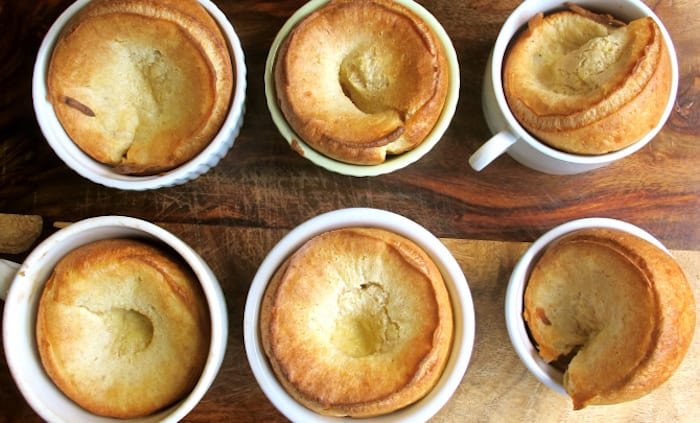 Teresa Blackburn
Brown Sugar Cinnamon Popovers
These popover pastries are a welcome departure from traditional muffins—and who could say no to a classic combo of cinnamon and sugar? See the recipe.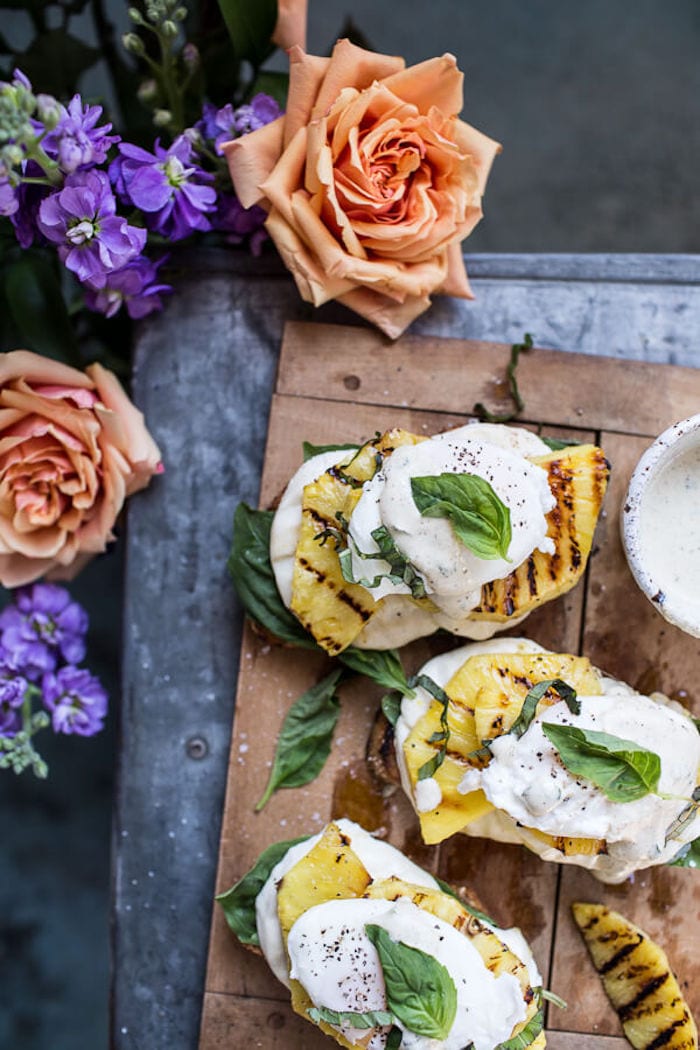 www.halfbakedharvest.com
Pineapple Caprese Eggs Benedict
We love a new twist on an old favorite, and this recipe is no exception: the addition of grilled pineapple brings an unexpected sweetness, and while a coconut-almond Hollandaise brings a brunch-appropriate level of richness. See the recipe.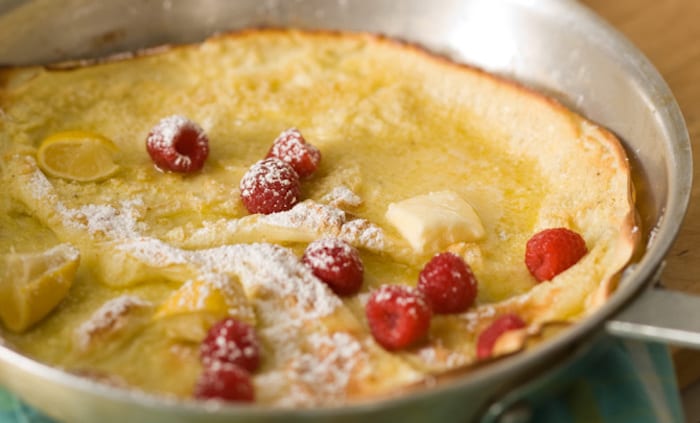 Mark Boughton
Skillet Pancakes
This fluffy wonder is nothing short of indulgent—topped with your favorite fruits and powdered sugar, it's a guaranteed crowd-pleaser. See the recipe.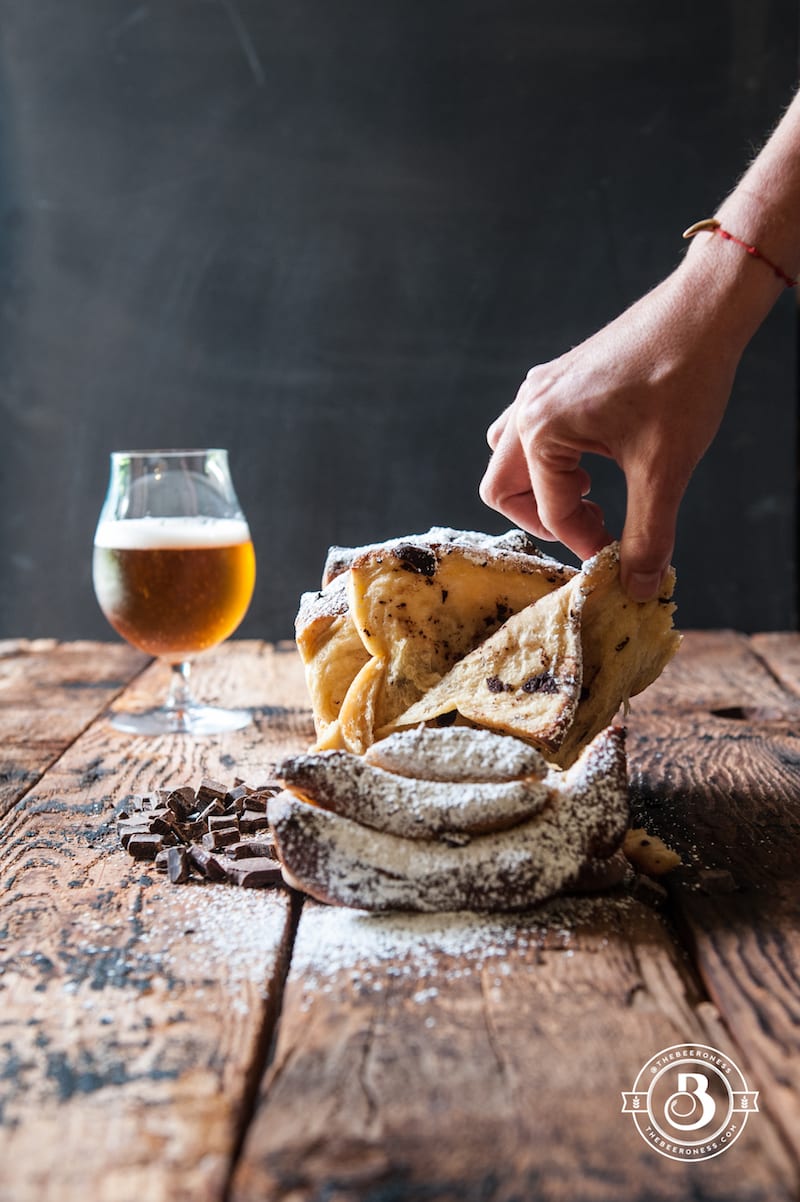 www.thebeeroness.com
Chocolate Belgian Ale Pull Apart Bread
Infuse a little beer into your morning brunch! Dotted with bits of chocolate and infused with the earthiness of a Belgian brew, this bread recipe is decadent to say the least. See the recipe.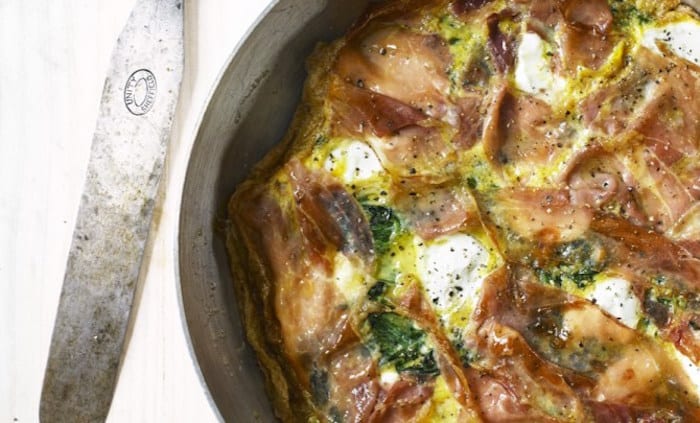 Dan Jones
Spinach and Prosciutto Frittata
The additions of salty prosciutto and creamy cheese transform a simple frittata into proper brunch fare. See the recipe.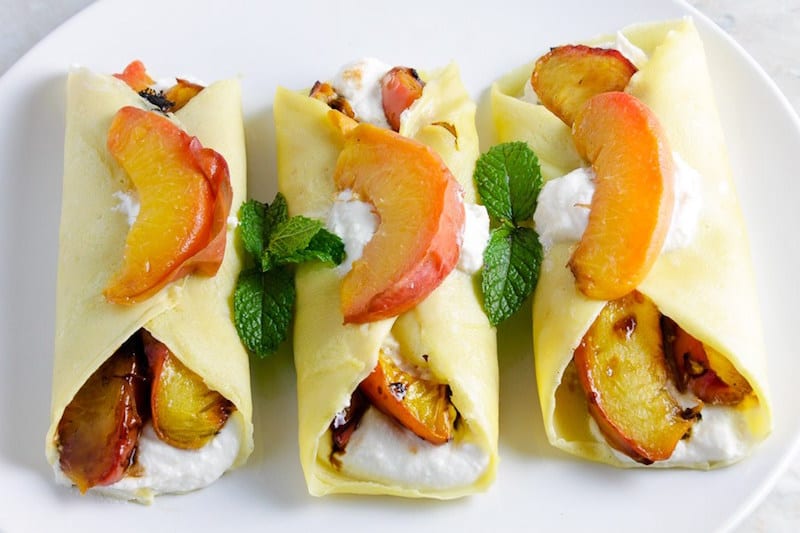 www.leangreennutritionfiend.com
Roasted Peach and Honey Ricotta Crepes
Elegant, beautiful, and bursting with fresh peach flavor, these delicate crepes are the perfect addition to your food-centered festivities. See the recipe.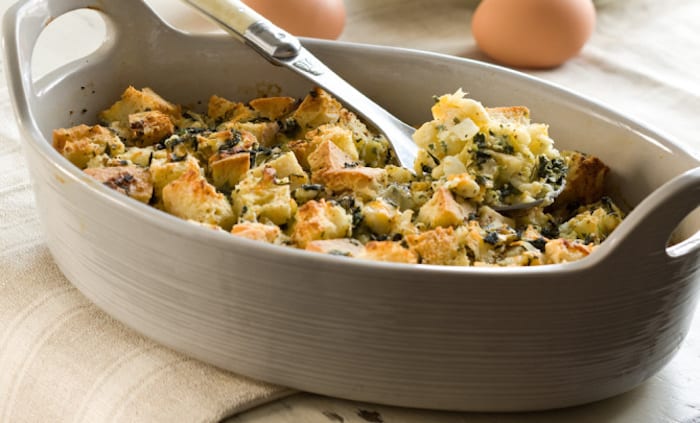 Mark Boughton
Herbed Spinach and Goat Cheese Strata
This delicious casserole can be prepared the night before and set in the oven for quick and easy brunch fare. The pairing of goat cheese with spinach, rosemary and thyme is a clear winner. See the recipe.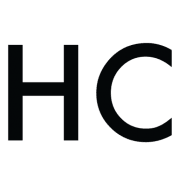 Relish
Offering more than 14,000 recipes plus features and DIYs on cooking, dining and entertaining, Relish celebrates America's love of food. Relish is about honoring cooking traditions while exploring new trends and ideas, which is why millions of people turn to both Relish.com and Relish Magazine for special occasion recipes, quick and easy weeknight suppers and culinary adventures.