A flavorful panko topping adds crunch to this quick and easy weeknight dinner.
By Amy Casey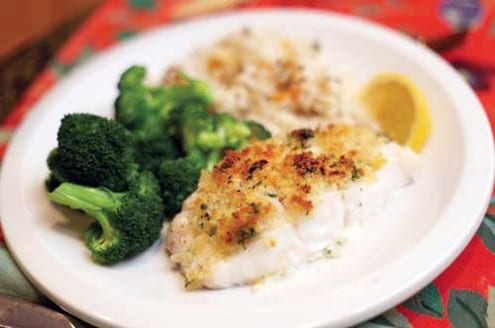 Garlic and Herb Cod
A flavorful panko topping adds crunch to this quick and easy weeknight dinner.
Ingredients
5 tablespoons of butter, divided
4 (6 – ounce) cod fillets
½ lemon
Salt
Pepper
3 garlic cloves, minced
½ cup panko
3 tablespoons chopped parsley
Instructions
Preheat oven to 425 degrees.
Coat a 9 x 13 inch baking dish with 1 tablespoon of butter. Place the cod in the dish and season with lemon juice, salt, and pepper.
Melt the remaining 4 tablespoons of butter in a medium sized sauté pan. When the butter has melted and just begins to foam, turn off the heat and add the garlic. Let garlic infuse the butter for a minute or so.
Add the panko and lightly toss until all the butter has been absorbed. Stir in the parsley and season to taste with salt and pepper.
Evenly divide the panko mixture on top of each cod fillet.
Bake for 10 to 15 minutes or until panko crumbs are golden brown and fish is just cooked through.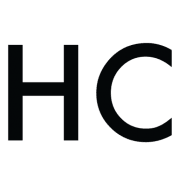 Amy Casey
Amy Casey, of northern New Jersey, is a food columnist for the New Jersey Herald and cookbook author. She has developed a wealth of recipes as a personal chef and also while cooking for her own family of five. See more of her recipes in her just published cookbook for e-readers Dinner for a Year – 52 Easy and Delicious Recipes to Spice Up Your Family Menu Planning.