Summertime is just around the corner and Honest Cooking has easy recipes to help you prepare effortless and delicious side dishes for your first barbecue. When we say easy we mean it. They only require three ingredients each so there is no excuse to not have something prepared for your gathering. Being that they are so simple, why not make two?!
By Mallory Davis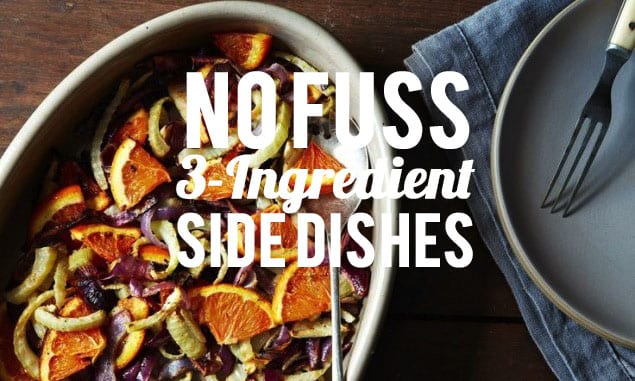 1. Self-Dressing Salad
This recipe is pretty brilliant because the salad dresses itself– all you have to do is throw fennel and red onion together and squeeze the juice from a roasted and caramelized orange over them to dress it. The citrus is also a lovely balance to the vegetable mixture. Get the recipe here.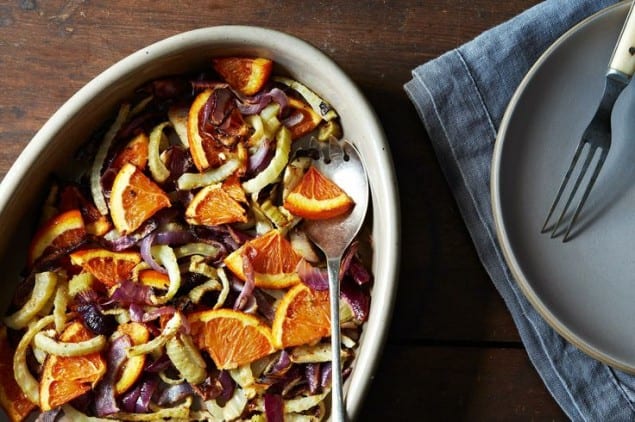 http://food52.com
2. Hash Brown Cups
Parmesan cheese, green onions, and of course, potatoes make up these small bites. Traditional hash browns are difficult to make, but these are made individually in a muffin tins to make the process stress-free. Get the recipe here.
www.theyummylife.com
3. Crunchy Parmesan-Herb Zucchini Bites
A perfect healthy side to a possibly not so healthy main dish like a cheeseburger. These can be thrown on the grill with the burgers or in the oven. These are definitely a must for any outdoor barbecue. Get the recipe here.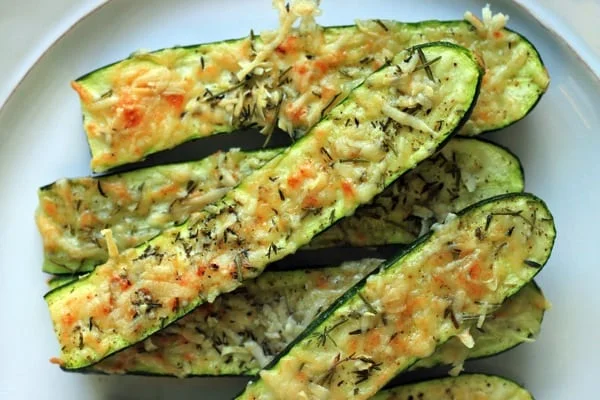 www.accordingtoelle.com
4. Southern Biscuits
What is a meal without bread? These fluffy biscuits are a staple at meals for Southerners in the United States and after trying this recipe you will understand why. Get the recipe here.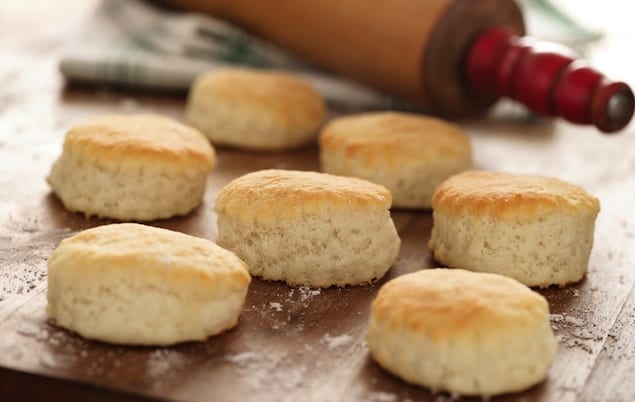 www.southernplate.com
5. Avocado Deviled Eggs
A healthier alternative to the original recipe, this version has half the cholesterol and saturated fat. This is done by replacing half of the egg yolk with avocado and Greek yogurt. Get the recipe here.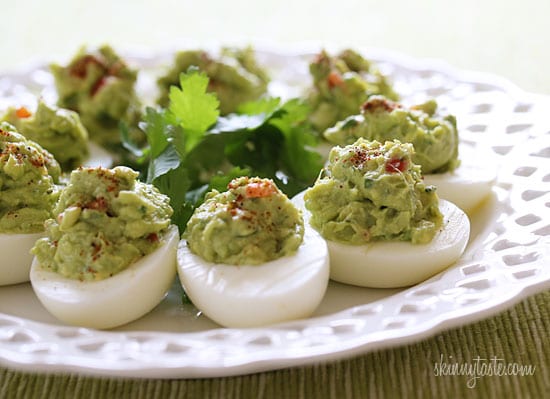 www.theleangreenbean.com
6. Sweet Potato Puffs
Sweet potato balls filled with creamy goat cheese and rolled in macadamia nuts seems like something everyone can agree on as the perfect dish to accompany any meal. They are very impressive looking and you are sure to receive plenty of compliments on their taste as well as the presentation. Get the recipe here.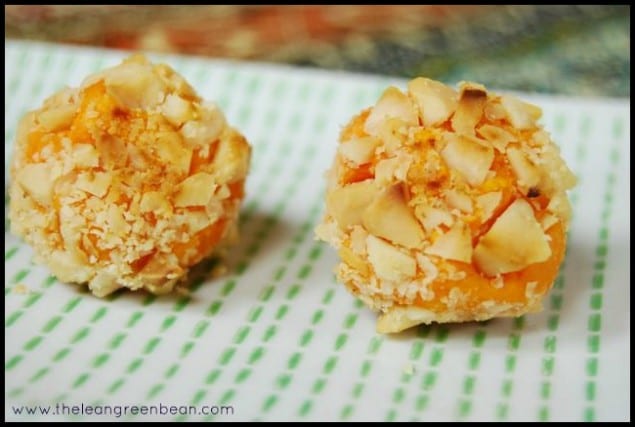 www.theleangreenbean.com
7. Maple Glazed Brussels Sprouts
This vegetable side dish is bound to become a new staple in your home. They are kid-tested, approved, and a fun way to get a serving of vegetables during the day. Get the recipe here.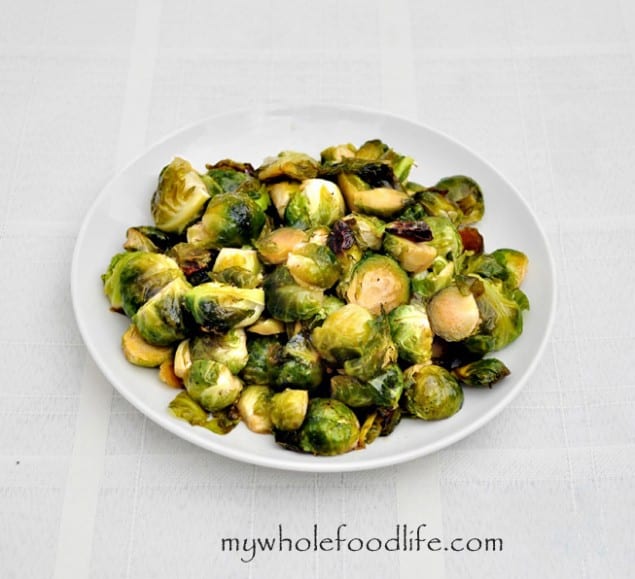 mywholefoodlife.com
8. Baked Beans
The staple to almost every barbecue meal are sweet and savory baked BBQ beans. There is now no excuse to ever not have them at your backyard meal. Just add onion and molasses to beans of your choice and voila! Get the recipe here.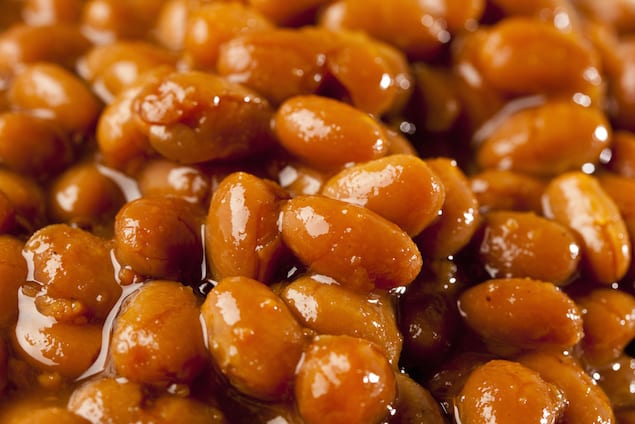 Shutterstock: Brent Hofacker
9. Cauliflower Soup
You may want a little something extra on the side of your salad or main dish and we have found the perfect complement. Creamy, warm cauliflower soup is a good side alternative on a cold day or when you want to try something new. Get the recipe here.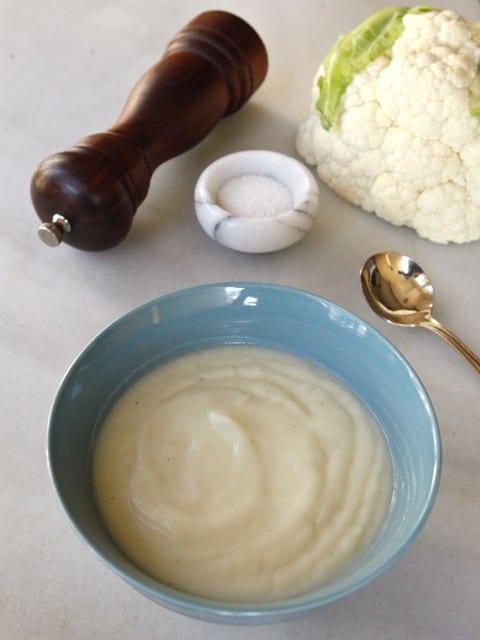 theshiksa.com
10. Sweet and Sour Meatballs
A meat side dish that can cook all day and be ready just in time for your dinner party is a swift meal in itself. Just dump your meatballs (meat of your choice) into the slow cooker cover with jelly and chili sauce and you have a no fuss side ready in hours. Get the recipe here.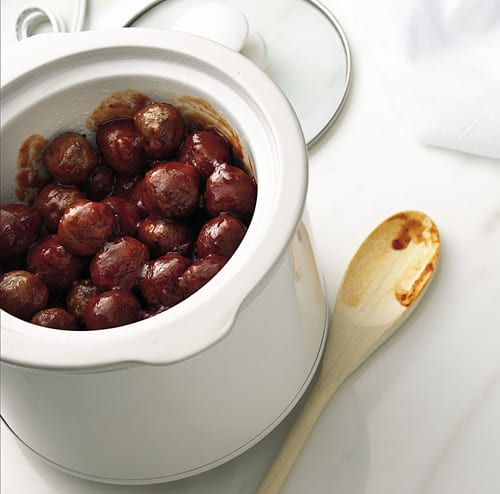 www.tablespoon.com
Now there is no excuse for you not to have some easy side dishes for your next get-together. You can always depend on the above recipes for being easy AND quick!
#mc_embed_signup{background:#fff; border: 3px double black; clear:left; font:14px Georgia,serif; width:635px;}
/* Add your own MailChimp form style overrides in your site stylesheet or in this style block.
We recommend moving this block and the preceding CSS link to the HEAD of your HTML file. */