When your garden hands you an herb jungle – make chimichurri sauce.
By Chris Scheuer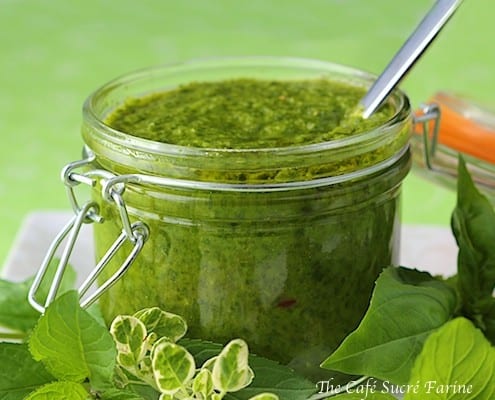 I came home, after a two week vacation, to an astounding sight; my herb garden had turned into an herb jungle.
Before I left, I'd been trying to constrain myself, as the herbs were young and tender and didn't really appreciate my herbaceous gusto. I love to use fresh herbs quite liberally, not only  for flavor, but as garnishes; splashes of vibrancy to make my food look delicious and appealing.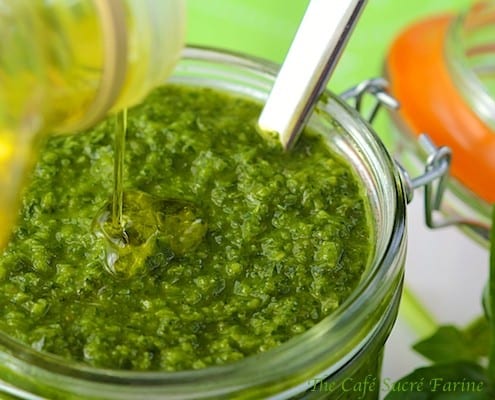 I'm happy to say this restraint issue is not a problem anymore – after two weeks of my absense, these fragrant, lovely herbs have gone crazy and are now at that wonderful, lush growing stage where the more they are pruned, the faster and more vigorously they grow. I knew I would have to make something delightful and fresh this weekend with my newly acquired treasure trove of herbs……….. chimichurri!
If you're not familiar with chimichurri you'll be thrilled with this new friend. Chimichurri is a sauce that's frequently served with grilled meat in Argentina. The traditional ingredients are garlic, parsley, oregano, lemon, olive oil and wine vinegar. There are many legends regarding the origins of this delicious sauce, but no one seems to know for sure how it got it's funny name. I like to think of it as the Argentinian version of pesto.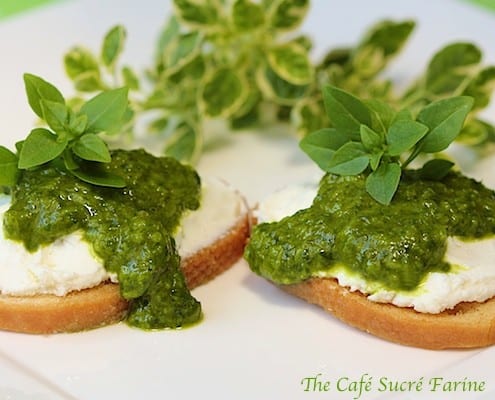 I decided to take a bit of liberty with the traditional recipe and combine a variety of my bountiful herbs. I used basil, cilantro, parsley and mint along with fresh lemon zest and juice plus a bit of white balsamic vinegar.
We loved the final results. It's fantastic on grilled meats, adding a zesty freshness AND it makes a lovely and delicious appetizer. I spread crostini (you could use any type of cracker) with goat cheese (cream cheese would also be wonderful) and drizzled it with the vibrant chimichurri. You could also serve it as a dipping sauce for warm bread, steamed shrimp or with crudités (raw veggies).The gorgeous bright green color adds visual appeal to everything you serve it with. I think you'll be getting requests for this one again and again!
Print
Fresh Herb Chimichurri Sauce
---
Description
Amazingly delicious and fresh sauce for grilled meats, poultry, pork and seafood. Also wonderful for dipping crusty bread and crudités!
---
1 tablespoon

white balsamic vinegar

2 tablespoons

fresh lemon juice
zest of

1

lemon

3

medium garlic cloves, peeled

2

medium shallots, peeled

1 cup

fresh basil, packed

1 cup

fresh cilantro, packed

½ cup

fresh mint leaves, packed

½ cup

fresh parsley, packed

½ cup

extra virgin olive oil

½ teaspoon

sea salt

½ teaspoon

freshly ground black pepper
a pinch of dried crushed red pepper
---
Instructions
Combine all ingredients in a food processor and puree until combined and fairly smooth. Leave just a bit of texture. Transfer to a storage container and keep cold until ready to use. Remove from refrigerator about 30 minutes before serving. If serving as a dip, drizzle with a bit of olive oil.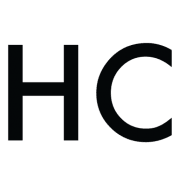 Chris Scheuer
Crescentia "Chris" Scheuer is the creator of The Café Sucré Farine food blog, which has been hugely successful since its inception in March 2011. Her recipes are seen on Foodgawker, TasteSpotting, Gourmet Live, Bon Appétit Bloggers, Foodista and other international food sites. Her inspiration for creating new, innovative cuisine comes from an insatiable curiosity, a love of travel and family connections in the UK. She has taught cooking classes in Raleigh, NC, USA.