SAIA, a modern Southeast Asian restaurant in Fort Lauderdale, Florida, serves up two patriot-styled 4th of July cocktails.
By Brenda Benoit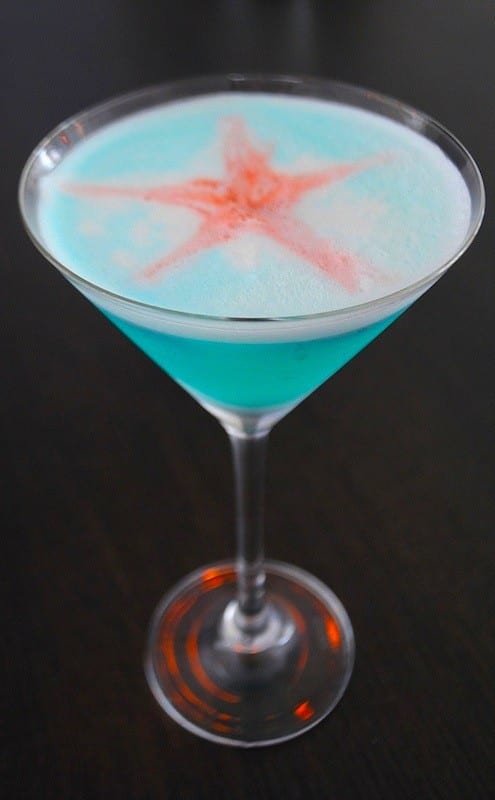 Bartenders prepare high definition drinks using premium spirits and fresh ingredients. SAIA was generous and shared two of their cocktail recipes with me.
SAIA Salute
– 2oz Pisco Patrón
– 1 fresh egg white
– 1oz lime juice
– 1oz blue Curaçao
– 1 dash Peychaud's Bitters
Method: Combine the first 4 ingredients in a shaker with ice, shake and strain into a martini glass. Pour a dash of Bitters in the center and create the star using a toothpick.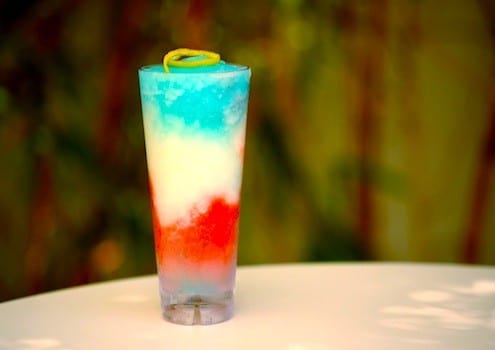 Rocket Pop – a Layered cocktail
– Strawberry daiquiri: 1oz Tropics Strawberry Daiquiri mix, 3/4oz Bacardi Dragonberry, ice – blend
– Pina colada: 1oz Tropics Pina Colada mix, 3/4oz Bacardi Rock Coconut, ice – blend
– Blue frozen Margarita: 1oz Tropics Margarita mix, 1oz Blue Curacao, 3/4oz Camarena Tequila, ice – blend
Method: layer each mixture in an 18 oz. tumbler and enjoy!
SAIA Restaurant
Located at the B Ocean Hotel in Fort Lauderdale
999 N Fort Lauderdale Beach Boulevard
954.302.5252
WEBSITE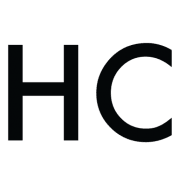 Brenda Benoit
Brenda Benoit was born in the city of St. George's in Grenada and grew up in Caracas, Venezuela. She has been living in Miami for over 20 years, loves to cook, eat and to try new restaurants & cuisines - always with her camera as a companion. She's a dedicated cookbook collector and is in the process of writing one of her own.