PARTNER POST: Let Blue Apron help you keep things simple when it comes to dinner. Have your next nutritious meal delivered straight to your door.
Resolve to cook more and better this year, starting with this easy chicken and squash recipe.
Give yourself more time to plan, prepare or just relax. Head over to Blue Apron for $30 off your first order or three meals free. You'll be eating delicious meals like this!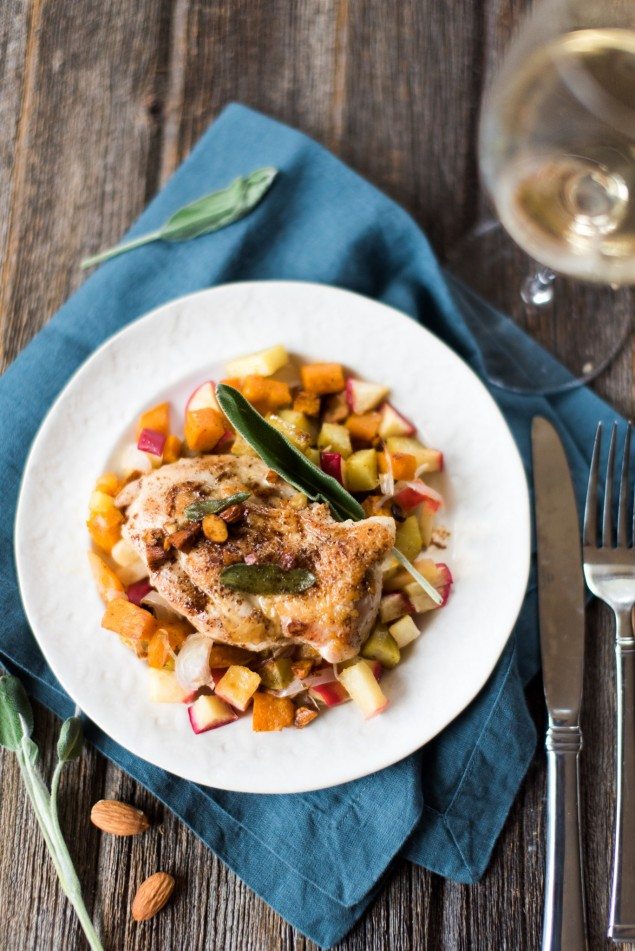 Ahhh the holidays are over! I always get a certain sense of sadness since the time always passes too quickly, but also a sense of excitement since I LOVE the idea of a new year. A brand spankin' new year of goals to be achieved, challenges to be overcome, friends, family, travel, and so much more. What are some of your resolutions? Anything you're hoping to accomplish?
One thing that I'm striving for is cooking more for me. As weird as this might sound, I don't do much cooking for myself. Oftentimes, my recipes/cooking are planned for the blog and I keep the meals I make for myself and Kyle relatively simple. We eat out way more than I like to admit and it's pretty rare that I cook or bake something just for the heck of it. Being creative, doing multiple recipe testing, and having to grocery shop constantly takes its toll on you!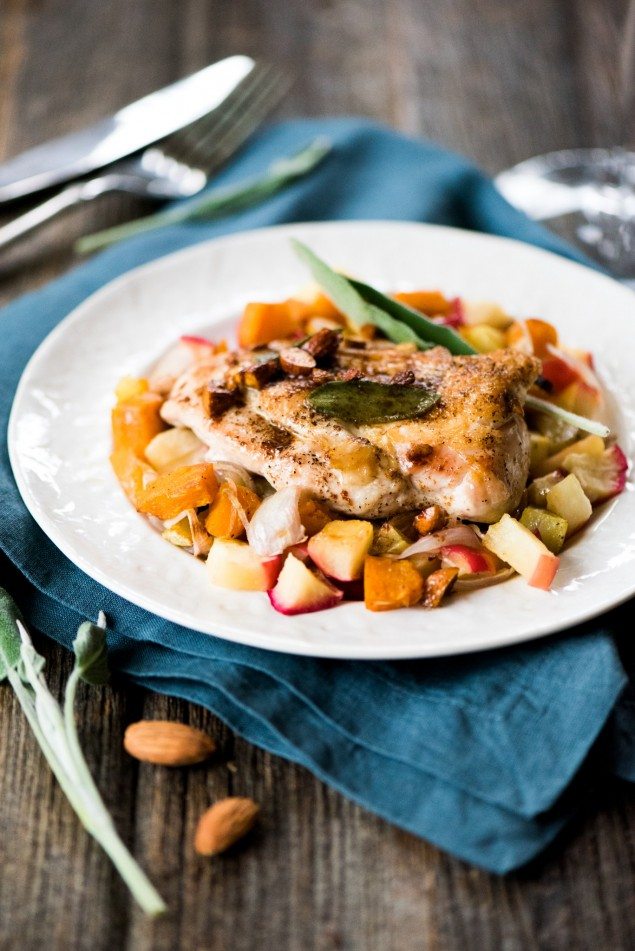 This resolution came to me while I was trying out a delicious chicken recipe from Blue Apron. They make things SO easy for you with sustainable ingredients shipped straight to your door and an incredibly well-designed instruction sheet that even the most beginner cook could follow. Blue Apron gives you the chance to pick which meals you want to try online and, before you know it, you have your ingredients shipped straight to your door and conveniently ready when you are! I LOVED being able to choose more exotic recipes that I would not normally attempt in my current cooking safety bubble, like a curried catfish that was out of this world. I turned on some music, poured myself a drink, and got to work. I remember sippin' my wine and thinking "WOW! This is great!" because everything was just so simple, delicious, and (most importantly to me!) fun. I had dinner finished in 30 minutes and it was absolutely mouthwatering.
Blue Apron is awesome because they strive to introduce their members to new ingredients, flavors, and cooking techniques with seasonally-inspired recipes that are always delicious, fun and easy to prepare. They work directly with family-run farms to help develop a more sustainable food system that brings the freshest ingredients to our kitchens at an affordable price! Blue Apron is offering Apple of My Eye readers a special deal for $30 off their first order or 3 free meals with a subscription. Happy eating, friends!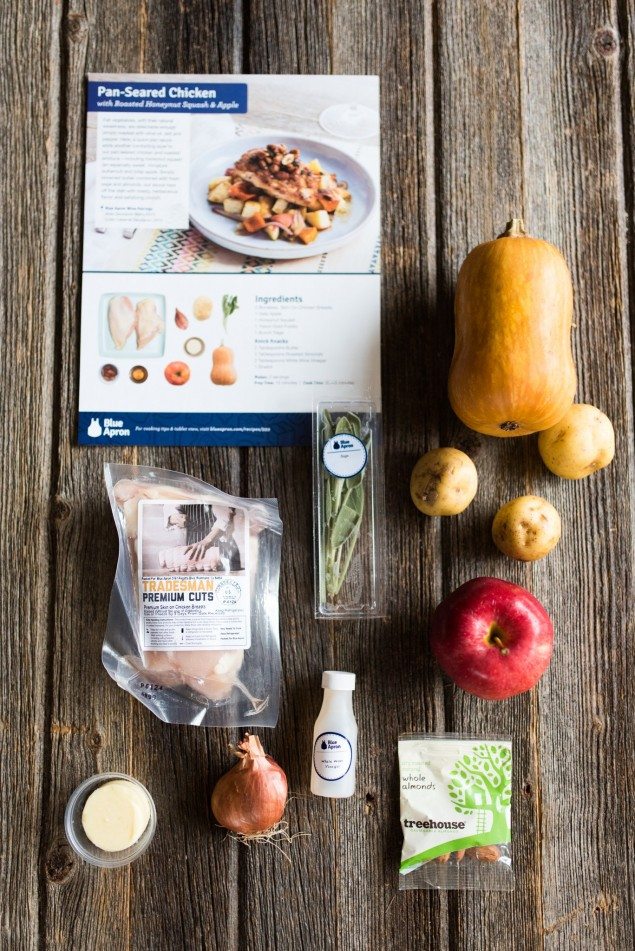 Click here for the recipe for the Pan-Seared Chicken with Honeynut Squash and Apples