Meet Emily Miller, the mastermind behind Trends on Trends, a culinary forecasting agency and host to breakfast clubs around the country and beyond.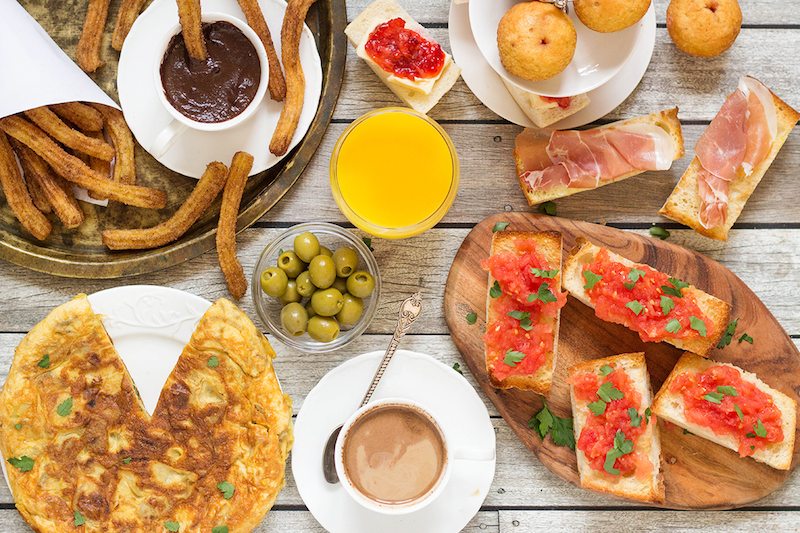 cookingtheglobe.com
From growing up among the natural bounty in Hawaii to building her brand in the mezza plate of New York City, Emily Miller has always been fascinated by food, and creative ways to experience it. Narrowing in on one specialty, breakfast, Miller has devoted her time to reconstructing how we experience one of the most overlooked meals of the day. From curated events, to forecasting future tastes and trends, Emily has created a niche in the culinary scene, offering a fresh perspective on that morning meal.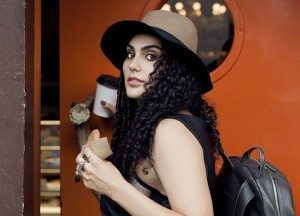 Tell us about the concept and creation of Breakfast Club? Why Breakfast, and not lunch or dinner?
EM: Breakfast is the most authentic time of day. During the morning hours, your true self roams without judgement. It's when you be you, going through the habits and rituals necessary to make you a whole human, ready to take on the day. I wanted to gather creative people for breakfast because it sparks truly genuine and meaningful conversation. The type of creativity that comes naturally in the morning hours, catalyst by good food and other like-minded individuals. This series is meant to bring together thought leaders to share a family-style breakfast prepared by a chef who doesn't normally serve breakfast. These one-time-only experiences breed collaboration and new ideas. Breakfast is not a cocktail party, no schmoozing or bullshit — it's too early for that. BreakfastClub is a meal that induces a break from reality, a chance to play hooky on work for a few hours in the name of creativity and good food!
How do you determine the location of your next gathering?
EM: The location is mostly dependent on where I am at the time. I have a hard time staying in one place so BreakfastClubs pop up wherever I'm excited about at the time. I like focusing on unexpected creative cities: Lisbon, Glasgow, Seattle — I find the sense of community in smaller cities extremely proud and eager to show off what they're made of.
Do you rely on local knowledge when sourcing creatives to invite and products to use? Or do you research each destination yourself?
EM: The Lisbon BreakfastClub, for example, happened solely because of the incredible friends I met before even landing in Portugal, Miguel Andrade and Sanda Pagaimo. We started talking through Instagram and the idea resonated with them. Enough so, that they introduced me to their friends, helped curate guest lists, coordinate with chefs, even translate the invitation into Portuguese. There's an immense amount of research that goes into planning these events, especially in other countries. Finding these advocates, friends, and passionate people are key to the event's success. These events are about community so it only makes sense to involve the locals as much as possible. I reach out to local, illustrators, ceramicists, photographers, and chefs not just to attend the event but to have their work showcased in some way. That's what makes each event so unique.
Was there a particular standout moment at one Breakfast Club event, where you deemed the gathering a success?
EM: To be a facilitator and connector of creative people around the globe, is what I sought out to accomplish with this series so every time I receive a note or hear people collaborating on ideas that were discussed over a BreakfastClub, those moments are how I measure the success.
How can the general public get involved?
EM: 2017 is going to be an exciting year for BreakfastClub. These morning gatherings will be opening up to the public through a spinoff series involving: breakfast sandwiches, lauded chefs, and some seriously cool take-away packaging. The details will be coming out soon so be sure to follow along on social for updates.
Since you're clearly a fan of breakfast, what are some of your favorite breakfast spots around the world?
Masala Beans with Fried Eggs at Riverhill Coffee Bar in Glasgow

Mr and Mrs Mohgan's Super Crispy Roti Prata in Singapore

Crispy Rice Salad Bowl with The Works at Sqirl in LA

Moroccan Eggs at Cafe Mogador in Brooklyn
Hotel Breakfast at the Efendi in Akko, Israel
Migas Taco at Veracruz All Natural in Austin
You can follow Emily's culinary finds on Trends on Trends and through her mouthwatering Instagram.
Leora Novick
Leora is a travel journalist and the founder of Persephone Social, a hospitality focused social media agency based in NYC.