Enjoy this awesome french beans casserole with poached egg recipe from Jehanne Ali.
By Jehanne Ali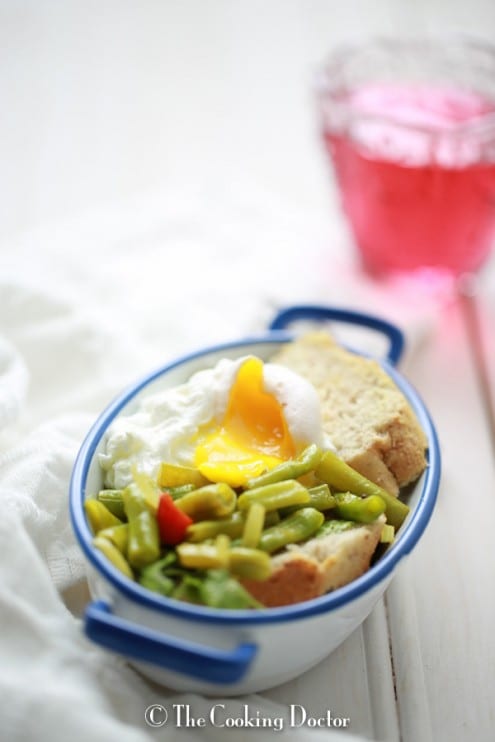 French Beans Casserole with Poached Egg
Enjoy this awesome french beans casserole with poached egg recipe from Jehanne Ali.
Ingredients
2 cups ( 300g) french beans- cut into 5 cm length
1 red chilli- sliced
2 cloves garlic- minced
¼ cup Monterey Jack cheese- grated
½ cup milk
salt and pepper to season
2 tbsp extra virgin olive oil
Instructions
In a saucepan, heat the olive oil and saute the red chili and garlic until fragrant.
Add in the beans and fry for few minutes.
MIx in the milk, salt and pepper.
Arrange the grated cheese on the bottom of a casserole and tip in the sauteed bean-milk mixture.
Bake for 25-30 minutes at 180C until cheese is bubbling and melted.
Serve with poached egg on top and baguette slices.
Jehanne Ali
Jehanne is an enthusiastic baker, food blogger, mother and wife all in one. She swaps her scalpel from her day job as a doctor to kitchen utensils in the evening and creates magical treatment of healthy treats for her family, which she shares in her blog, The Cooking Doctor. She is a firm advocate of healthy eating and always believes that honest and healthy food will steer you clear from the doctors.