A wintery spice cake with persimmons is flourless and dairy free. Have with a cup of tea and enjoy.
This cake is made with persimmons from my grandfather's tree, and even though I first assembled and photographed this recipe more than a month ago, I still find it fitting for the New Year. Fragrant and spiced, a worthy accompaniment for coffee or tea whether served after dinner or at the breakfast table. Nothing that would break any resolutions you might (not) have made, but cake all the same. And with an assertive black pepper and molasses-spiked date caramel that's as memorable as it is simple to make.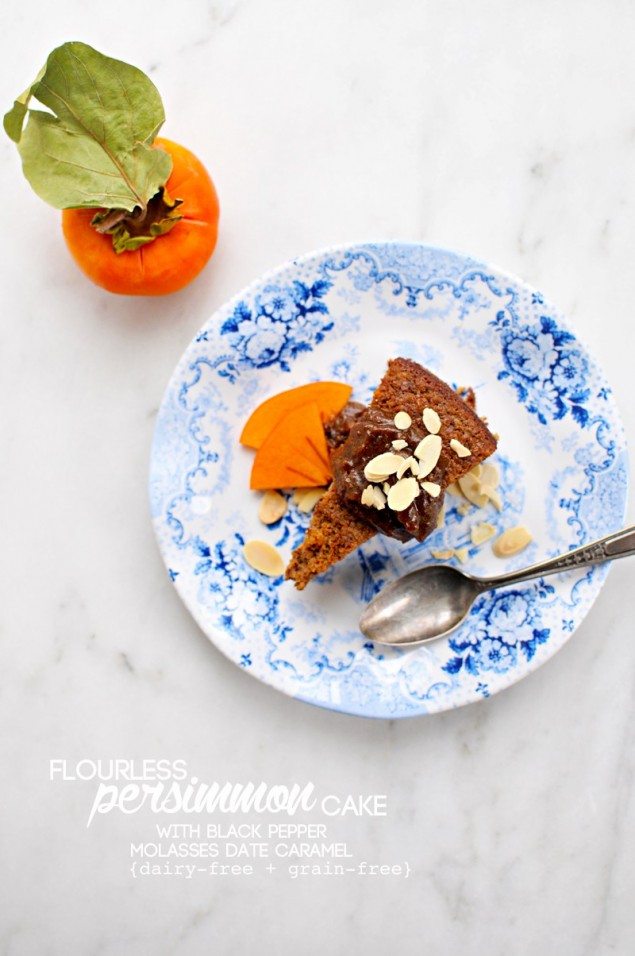 See Also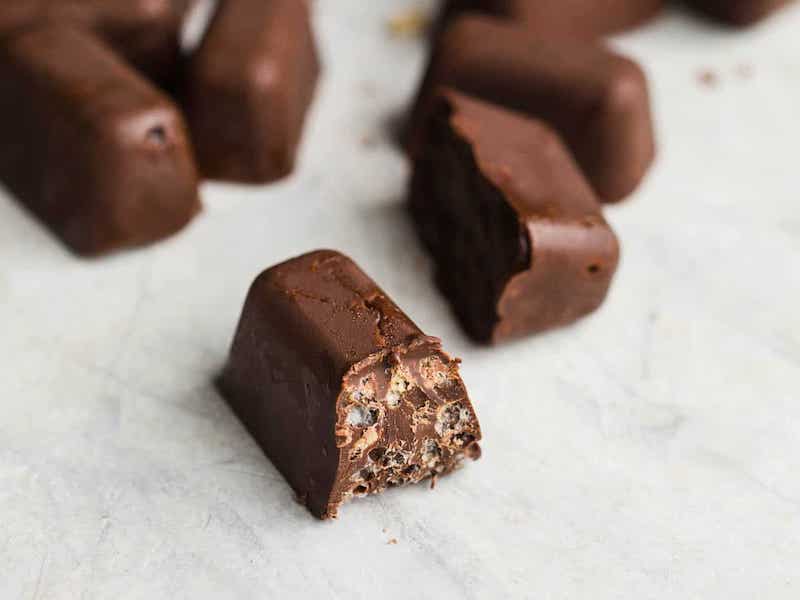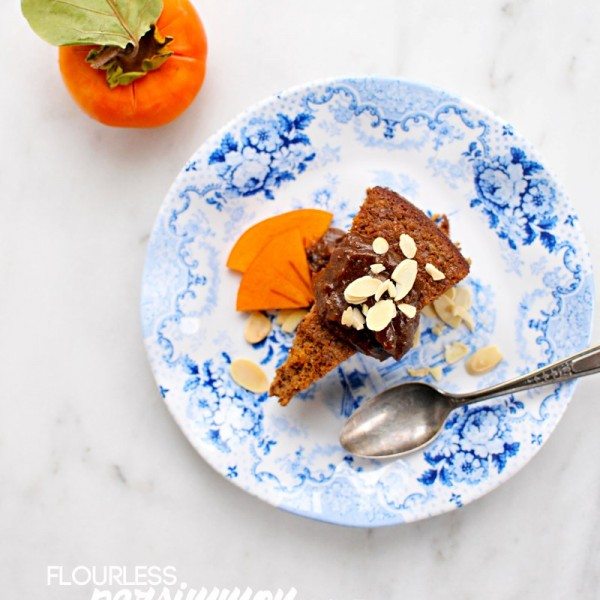 Emily Stoffel
Ingredients
1

lb

Fuyu persimmons

stems removed

6

eggs

1

cup

coconut sugar

2

? cups ground almonds

preferred or almond meal

1

heaping tsp baking powder

1

tsp

cinnamon

generous pinch freshly grated nutmeg

coconut oil

for greasing

Black Pepper Molasses Date Caramel

for serving (recipe below)

toasted sliced or slivered almonds

for serving
Instructions
Put the persimmons in a pot, cover with cold water and boil for 2 hours. Drain, cool, and halve. Add cooked fruit to a food processor and pulse until finely chopped.

Preheat oven to 375F. Grease a 9? springform pan with coconut oil and line the bottom and sides with parchment.

In a large bowl, beat the eggs; then add the coconut sugar, almonds, baking powder and spices. Add the chopped persimmons and stir well to combine. Turn the cake batter out into your prepared pan and bake for 45 mins, until an inserted toothpick comes out clean. If cake begins to brown too deeply, lightly tent it with a piece of foil for the remainder of its time in the oven.

Allow cake to cool completely in its pan on a wire rack before turning it out and removing the parchment. While it can be enjoyed immediately, for optimal taste and texture, let cake rest, covered, at room temperature or in the fridge overnight before slicing and serving with the date caramel sauce and a scattering of toasted almonds.
Emily Stoffel
Emily Stoffel (Em) is the voice behind The Pig & Quill, a food blog featuring original, (mostly) mindful & real food-based recipes -- plus salty scribblings about life, love and all the miscellany that falls into that goofy little crack between the fridge and the cabinetry. When she's not in the kitchen, you can find Em (pretending to enjoy) running, nerding out over marketing, chatting with Momma and planning elaborate vacations that sometimes work out. She lives in the San Francisco Bay Area with her husband, Chris, and their three bicycles.