A flaxseed and coconut granola that is sure to whet your appetite anytime.
By Priya Sreeram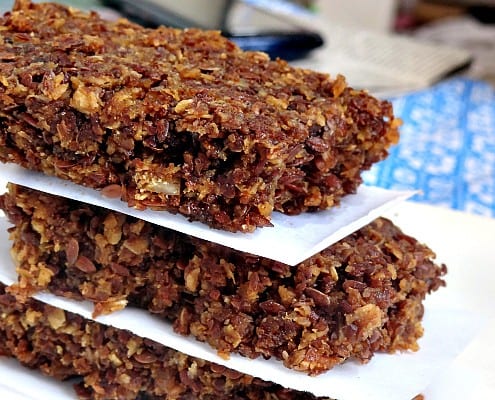 Of  late,  I am hooked to flaxseeds big time. When I received a big packet of it from my folks, the pan cooked flaxseeds granolas that I had been eyeing from Sangeeta's space had my attention. The best part of it is it can be made in a jiffy.
Coming to flaxseeds, this nutritional powerhouse is rich in antioxidants and can effortlessly blend in to the day-to-day cooking adding a pleasant nutty flavor to the dish. When they marry the  natural sweetness of the jaggery along with the toasted oats  and the crunchy dry coconut it screams health & taste.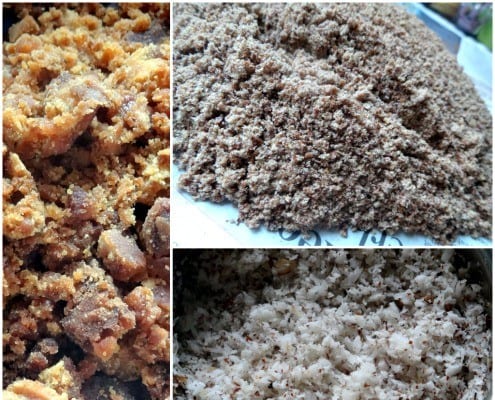 The granolas with it is a keeper recipe as it is sure to keep your appetite satiated.
See Also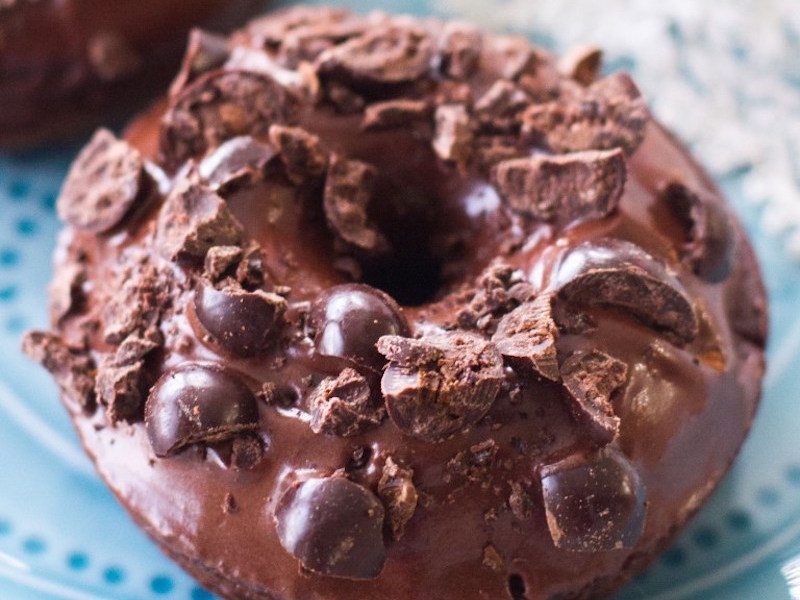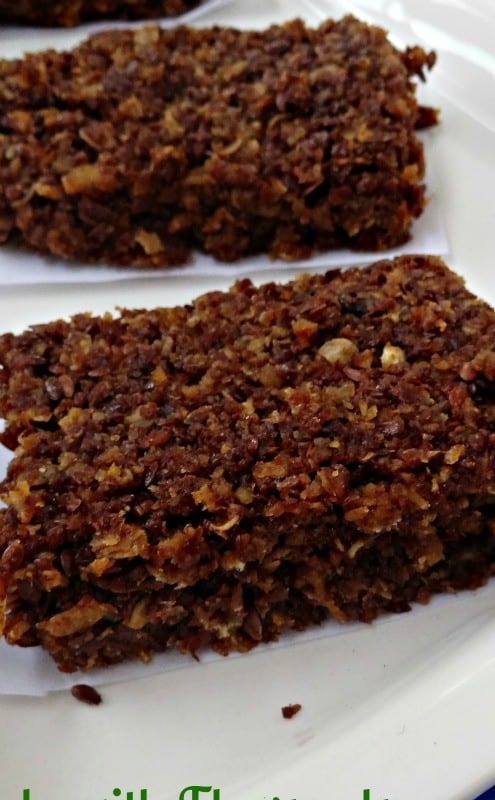 Flaxseeds and Coconut Granola
Granola on a gas stove that is sure to whet your appetite anytime.
Recipe Type:
Breakfast,Snack,Anytime eat
Ingredients
Flaxseeds meal - 250 grams (Whole flax seeds ground into a coarse powder)
Coconut meal - 150 grams (Dry Kopra, sliced and ground to a coarse powder)
Oats - 50 grams (I used quick-cooking ; toasted lightly for a couple of minutes)
Jaggery - 250 grams
water - ½ cup
Instructions
Keep the ingredients ready. Also Keep a plate/tin adequately greased
Tip in the water and jaggery in a wide pan and turn on the heat in high flame so the jaggery melts and starts bubbling.This syrup needs to cook till it gets frothy and starts rising up the pan.
As soon as you see the jaggery syrup getting frothy and rising up the pan, lower the flame and tip in the coconut meal . Mix it well to ensure the coconut meal fuses into the syrupy jaggery. Let the mix bubble once again.
Tip in the flax seeds meal and mix thoroughly. Take it off flame. The mixture becomes almost crumbly and hard to mix, use some muscle so that everything blends well.
Lastly add the toasted oats and mix once again.
Dump the contents in to the greased plate. Flatten with the help of greased knife. Wait for a few minutes before slicing them into required size.
Notes
1.Breakfast gets a cool make-over with these granolas. A cup of milk and a big slice of this bar and the morning's never been any better 2.This granola is a healthy and tasty travel-chum. Wrap it up in butter paper and you are all set. 3.It is a cool recess snack for kids. Also your mid-night cravings need not be sinful any longer 4.You can add some dry fruits or nuts to the recipe. 5.Keep it stored in an airtight container and it stays good for a fortnight.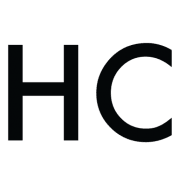 Priya Sreeram
Priya is an enthusiastic foodie who loves to experiment with different types of cuisine. She chronicles her heart and hearth adventures on the blog Bon Appetit, which has recipes ranging from simple to exotic.