Almost magically existing between Spain and France, the Basque country is a land filled with vibrant flavors and foods. Here are some favorites.
Talented chef and restauranteur, José Pizarro's new cookbook, Basque: Spanish Recipes from San Sebastian & Beyond, showcased favorite dishes, ingredients, and flavors of the region straddling the border between France and Northern Spain. The vibrant book is loaded with colorful images and stunning dishes that can effortless transport any home cook to the Basque lands.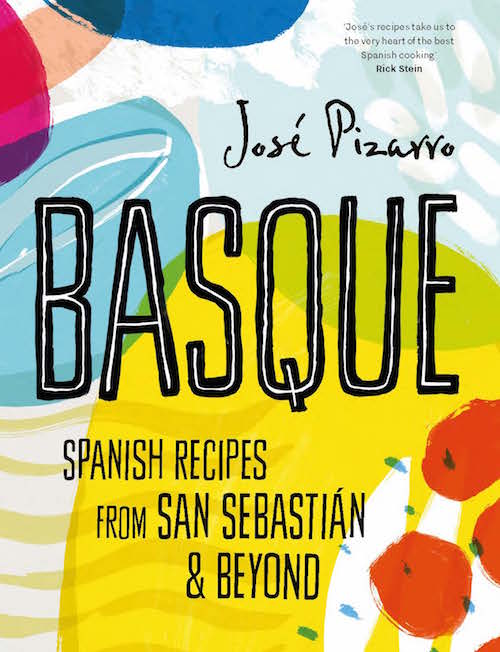 Besides clear recipes and background tidbits, José also includes menu guides at the back of the book. The guides break down each step to preparing a flawless Basque meal for a dinner party, spelling out the preparations that need to make days ahead of time right up until plating and serving.
Discover some of the authentic Basque flavors highlighted in the recipes of the book.
Pajarito Frito
Translating to little fried bird, José's favorite place to eat the poultry is a pintxo place in San Sebastian called A Fuego Negro. While all the dish is is a marinated and grilled bird, the bold flavors come from marinating it in a vinegar, garlic, and honey mixture. In his cookbook, he shares a similar recipes using quail.
The Meats and Cheeses
The meats and cheeses of Spain and France are really something to envy. The cookbook highlights a few favorites of the region like jamón and Idiazábal, a cheese similar to manchego. A recipe in the book feautures a new take on tomato soup topped with jamón and Idiazábal… yum!
Another cheese we fell in love with thanks to Basque is requesón. A simple curd cheese, it can be made fresh at home for the best flavor and mixed with peppercorns and cloves for a unique flavor. Make this cheese for a simple, delightful appetizer and serve with roasted peppers and a sliced baguette.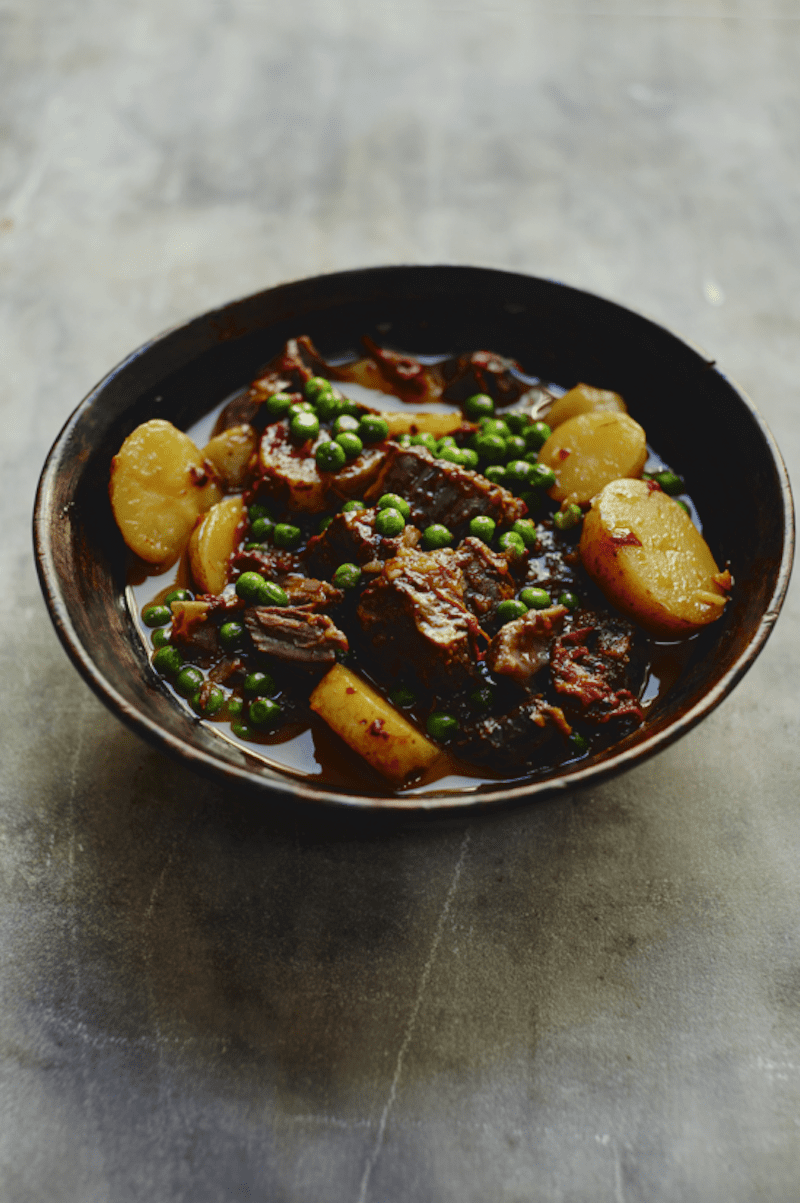 Sukalki
Sukalki is a traditional dish from the Basque country that is similar to a ragu or beef stew. The Basque version is made with cognac and choricero peppers for a new taste.
Goat
Goat is a commonly seen protein in this region of the world. The meat is especially flavorful as the animals roam the Basque region feeding on beautiful grasses that turn into sweet milk and amazingly tender meat. While there are many Basque preparations of goat, the book shares a slow-roasted recipe that is hard to resist.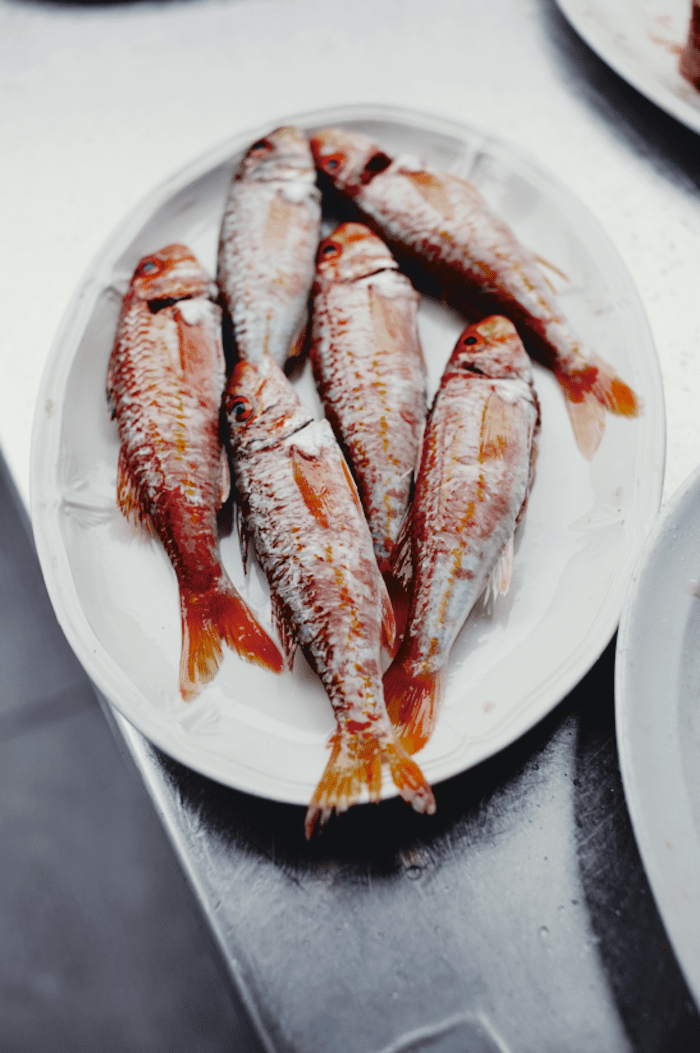 The Seafood of the Basque Country
Located right beside the Cantabrian sea, seafood and fishing is a big part of the Basque culture. Fresh sardines and Txakoli may be what we first think of, but the seafood landscape is vast and delicious. A whole chapter of the book is dedicated to fish recipes. A classic favorite, José shows how to make a tortilla with bacaloa, or salt cod. More adventurous recipes are also featured, like squid served in squid ink that is perfect paired with a cold beer.
Guindilla Peppers
Guindillas are a chilli pepper that is traditionally found in the Basque region in the area of Ibarra. With almost no heat and a delicate flavor, the peppers are usually served near the end of July and are often preserved in wine vinegar to be enjoyed year round. While they can be served and used as a topping to many dishes, the cookbook features them simply pan-fried, and we're smitten!
Tejas de Tolosa
This popular cookie-like sweet have a history that began in Tolosa at a shop that wanted to create a pastry that would be perfect for dessert. However, the tejas were instead served with coffee and in cider houses.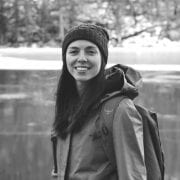 Annelise McAuliffe
Mandatory family outings to the Detroit farmers' market and nightly home-cooked meals cultivated Annelise's respect and curiosity for food. A graduate of The Culinary Institute of America, she spends her free time in New York City recipe testing, eating breakfast all day, and dreaming up international culinary adventures.