These Five Quick and Easy Italian Recipes are perfect for a busy weeknight.

Warmer weather and a ton of activities are on the horizon. That'll mean less time to get dinner prepared on time, on top of trying to get everyone together to eat. Instead of ordering out for most of the week, let the simplicity of Italian cooking do the work for you. Here are Five Quick and Easy Italian Recipes that you can use to help get a delicious dinner on the table, fast. Every recipe here can be prepared in 40 minutes or less, so you'll have plenty of time to get other things done throughout the day, and still have time to relax with your family afterwards. Enjoy!
Tomato Basil Soup
Photo courtesy of Courtney Rowland.
This one's a classic. Full of Rich, hearty flavors, it's a match made in heaven. Quick and fresh, tomato basil soup tastes just like heaven with every spoonful. Our own Courtney Rowland has the recipe right here!
Carne Asada Pizza
Photo courtesy of Matt Robinson.
I know what you're thinking. This doesn't seem very Italian at first glance. And you're right. But while this isn't STRICTLY Italian, it sure is Italian inspired. Think, Italian fusion. In any case, it's still delicious. Carne Asada Pizza is ready to eat in record time and packs a delightful mix of Mexican and Italian flavors. Check out Matt Robinson's amazing recipe here!
Italian Sausage Gnocchi Bake
Photo from Shutterstock copyright Elena Shashkina.
Got 35 mins before dinner? Relax. Plenty of time for this recipe. This gnocchi bake is cheesy, hearty and quite filling. The hearty sausage pairs really well with the tender gnocchi. Mix, bake and relax until its ready to go! Well, maybe get dishes done before they pile up. Always a good idea. Check out the full recipe here!
Baked Chicken Parmesan
Photo courtesy of Michelle Keith.
Baked Chicken Parmesan is great for people who want the crispiness of the original, but don't want to fry. Everyone's watching their waist these days, especially with the holidays looming on the horizon. This recipe is perfect for anyone who loves Italian cuisine, but also wants to cut back on frying. Michelle Keith has the full recipe right here!
Lemon Pepper Shrimp Scampi
Photo from Shutterstock copyright alisafarov.
Bright, fresh flavors. Rich pasta and delicious shrimp. One bit and you'll feel like you're on an Italian vacation. Quick, delicious and simple! Find the full recipe here!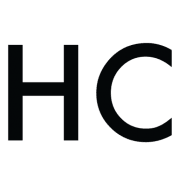 Andrew Asistin
Combining a love of writing and food, Andrew's culinary journey has walked many paths. From university, to the Culinary Institute of America, to the restaurants of NYC. Now finally settled in as an editorial intern at Alimentari, the next step of his journey can begin.