January is National Hot Tea Month, so it's the ideal time to stock up on some favorites. While winter months demand we have access to the top tea products we love, there are also plenty of reasons to enjoy them year-round. No longer is tea simply for imbibing when the temperatures drop – although we heartily recommend it. In recent years, tea producers have been innovating and expanding their offerings into a host of flavors and cool combinations, many of which have resulted in awesome gourmet outcomes. Here's what made the list for culinary tea obsessions this season, and to flip the script, several don't require any heat at all.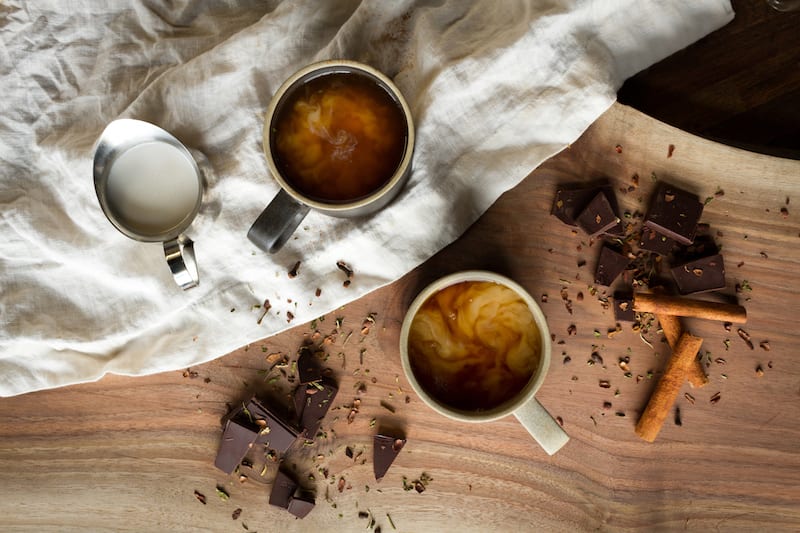 I was introduced to Rishi Tea a few years ago at the Food and Wine Classic in Aspen. It was June at the time, so downing something hot wasn't my primary objective. However, at their table was a spritzer made from the company's Turmeric and Ginger Tea – and it was divine! I've been hooked on this brand ever since. While T and G remains my go-to tea year-round, I am always excited to try the new flavor combinations Rishi comes up with, as well as the delicious recipes they upload to their website. My latest obsession is Cocoa Mint. This seasonal, organic blend is caffeine-free, but the combination of cocoa and mint is a decadent, refreshing pick-me-up. Some of the other seasonal selections include Spicy Masala Chai (an organic black tea); Mushroom Hero (a caffeine-free organic herbal tea); and the organic caffeine-free blends of Mulling Spice and Peppermint Sage. The company website features a wide range of loose leaf, sachet, matcha, teaware, and educational resources to help take you from tea craver to connoisseur in no time.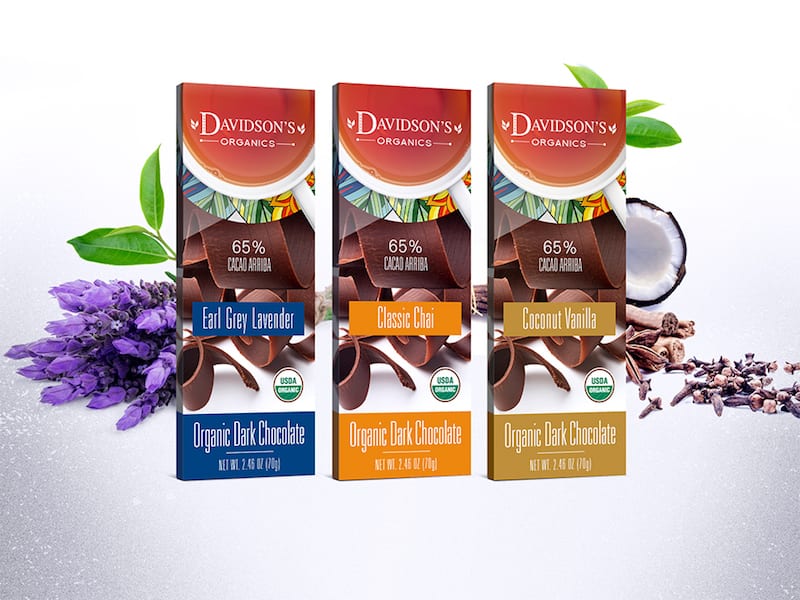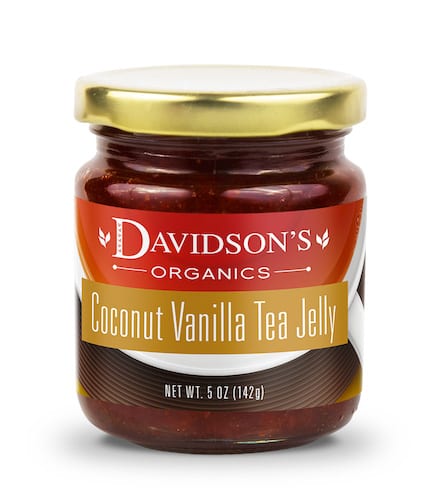 Davidson Organics is another tea company that's into innovation. They have a great range of hot tea products to be sure, including loose leaf and tea bags, but they also offer ice teas and specialTEAs. The latter includes tea-infused jellies and tea chocolates, both of which would pair perfectly with a cup of the good stuff. The tea jellies were created in partnership with a domestic organic jelly producer and are available in four flavors: Classic Chai Tea, Coconut Vanilla (a fave), Earl Gray, and White Tea Pomegranate. Suggested use by Davidson's is for spreads, in baking, or to include in a charcuterie board. Recipes can be found on their website, too. The tea chocolates are made of cacao from Esmeraldas, Ecuador and tea leaves from India. Three flavors are available: Classic Chai (another fave), Coconut Vanilla, and Earl Gray Lavender. You can actually see the leaves sprinkled on the chocolate in each bite, which provides texture and alluring color.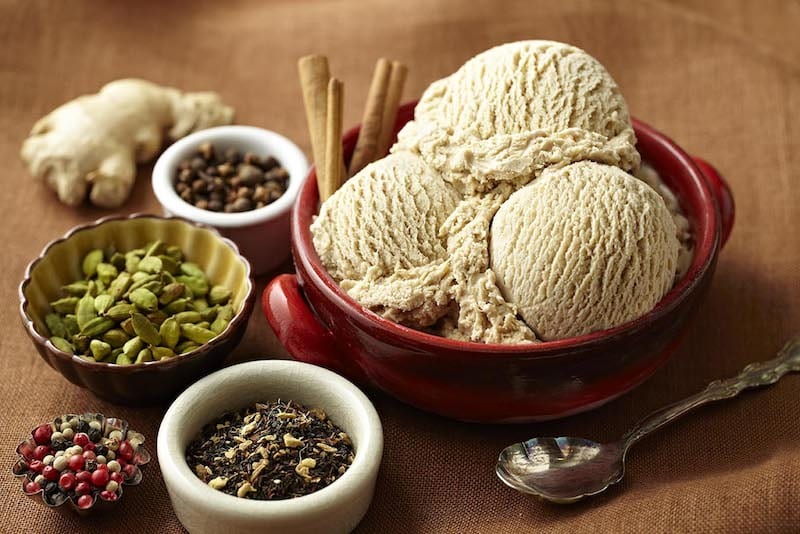 See Also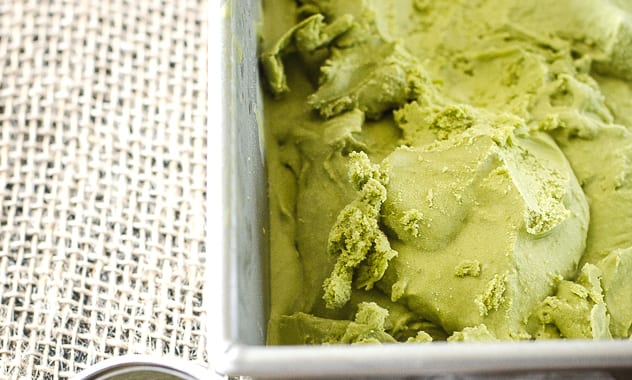 Speaking of sprinkles, the next item on the list is for people who crave ice cream no matter what time of year it is; and if you're a tea lover too, Tea•rrific Ice Cream is something you have to check out. I sampled a few flavors in the product line during Summer Fancy Food Show 2018 and was impressed by the tasty results. The ingredients are made up of fresh hormone-free cream from local farms in New England and cage-free eggs, non-fat milk, and organic cane sugar, which combined is then infused with specialty blends of herbal and loose leaf teas. There are no artificial colors and flavors, corn syrup, gums, preservatives, or stabilizers added, and the recent addition of grab-n-go sized cups make the items ideal for any season. The enticing options include: Chamomile, Ginger Matcha, Lavender's Blueberry, London Mist, Masala Chai (a fave), and Matcha Green Tea.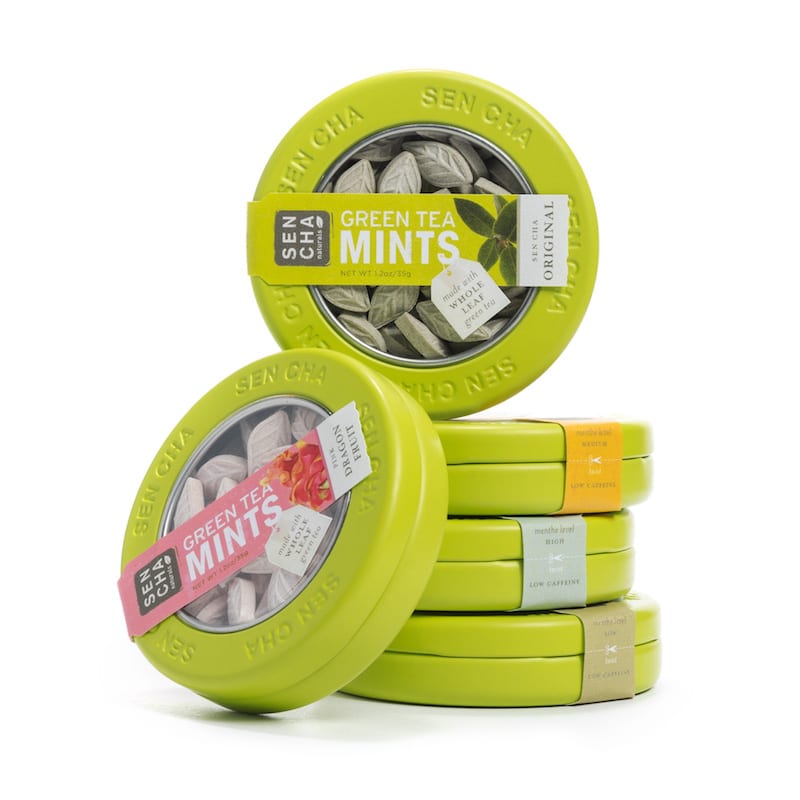 If green tea is your go-to, Sencha Naturals offers several products you'll want to look into. With green tea as the basis for all its products, and matcha as its mission, the Sencha Naturals' line includes sugar-free green tea mints in a range of flavors and seasonal blends; green tea + C for immune support; and matcha lattes, powder, and lemonade. Flavors include Bombay Chai, Cacao Coconut (a fave), Cherry Blossom, Island Guava, Moroccan Mint, Pink Dragonfruit, Sen Cha Original, Tropical Mango, and Yuzu Ginger. All of the products are gluten-free, kosher, non-GMO, and vegan. The website also provides recipes and plenty of insights all about matcha.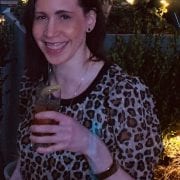 Stef Schwalb
A born and bred New Yorker, Stef Schwalb's love of everything culinary knows no bounds. Her claim to fame? Her Jameson-infused, dark chocolate chip oatmeal cookies. Fun facts! Stef was once a finalist in Dunkin' Donuts' Create Dunkin's Next Donut Contest, and she won a trip to New Zealand based on a 140-character Sauvignon Blanc tasting note Tweet. She is currently communications manager at Gregory White PR, where she writes about enticing food and wine experiences at wineries and wine regions across the globe.