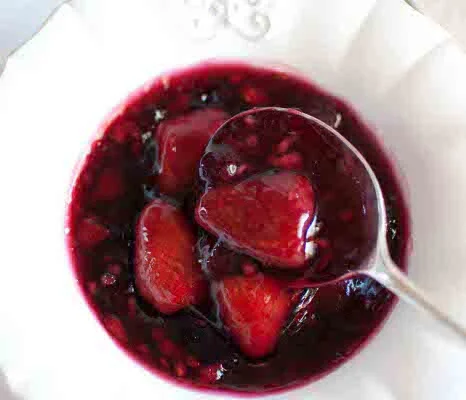 From a land far up north, comes a homemade berry soup that works just as well in a land down under.
By Maria Laitinen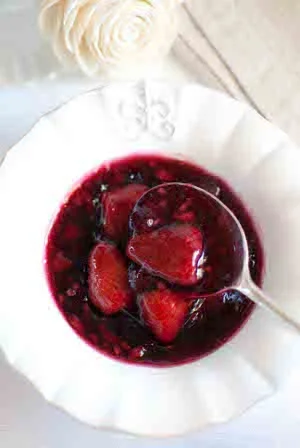 Where Finland might lack in exotic fruit they certainly have an abundance of wild berries. Most kids grow up helping their mums and dads picking berries of all sorts: wild blueberries, lingonberries, cloudberries – all available for everyone to pick for free.
This berry soup is probably one of the most common desserts in Finland, and can be made using frozen berries. In my family mum would often make this soup using frozen strawberries and we would have it with rice porridge as a light meal. It's a real breeze to make so even if you're short on time, this is one dessert you can whip up in a matter of minutes!
Sweet Berry Soup
400g (2,5 cups) mixed frozen berries
500ml (2 cups) water
50g (4 tbsp) sugar
3 tbsp potato starch or corn flour
2-3 tbsp cold water
1. Place the frozen berries, water and sugar in a medium saucepan and bring to a boil without stirring.
See Also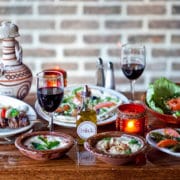 2. Mix together the potato flour and water in a small bowl and add the paste (stirring slowly) into the berry mixture. Let the soup come "to bubble", and then take off the heat.
3. Scoop into serving bowls and serve on its own as a dessert or with porridge as a light meal.
Maria Laitinen
Maria Laitinen is a regular contributor to Honest Cooking. She is the editor of the food blog Scandi Foodie specialising in healthy, feel good food. Originally from Finland and living in Sydney, Australia, her food philosophy and sense of style is heavily influenced by her Scandinavian background. She is a tireless promoter of Nordic cuisine and an avid collector of vintage tableware.