Filipino Grilled Chicken Adobo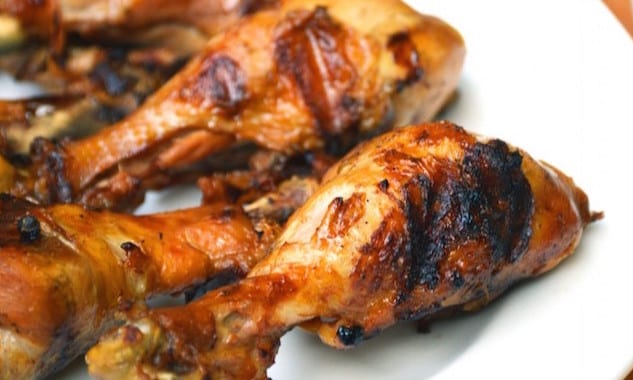 Try this savory and easy Filipino favorite. Chicken legs stewed until tender in soy sauce, vinegar and garlic that is grilled or broiled to crispy perfection.
By Sharon Lachendro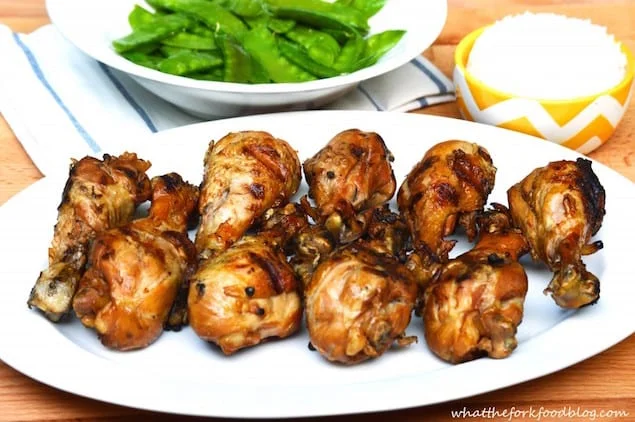 A lot of my recipes are handed down to me by my mom and this one is no exception. We ate this Filipino Chicken Adobo frequently when I was growing up because 1. it's delicious and 2. it's a very easy dish to make. There are minimal ingredients, the chicken is braised (so easy!) and you can have dinner on the table in less than 45 minutes. It's really a great option for a home-cooked meal on a weeknight!
This recipe for Filipino Chicken Adobo appeared first on What The Fork Food Blog.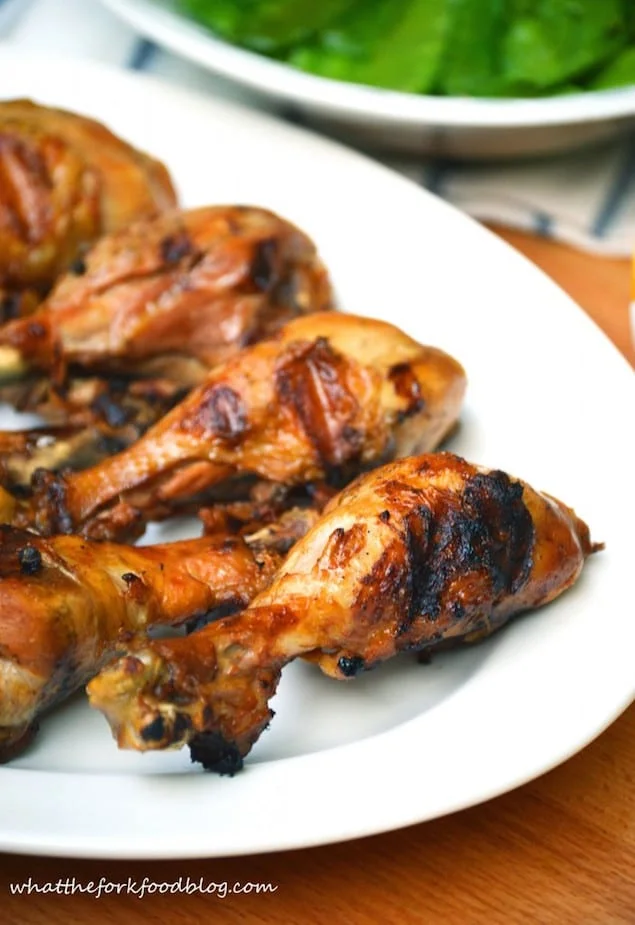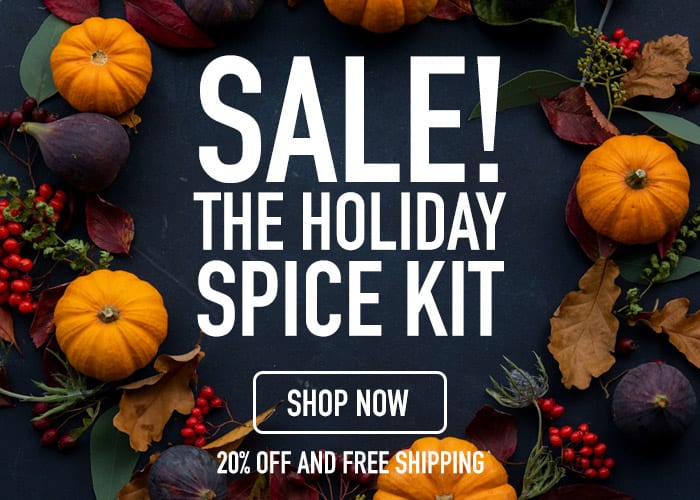 Chicken adobo is a classic dish in the Philippines, different from Mexican adobo. The basic gist of the Filipino dish is meat stewed in vinegar and soy sauce with crushed garlic and peppercorns. It's made differently in different regions of the Philippines but the vinegar and soy base is the same. I really like to finish my chicken adobo off on the grill because grilled food is just so good and I like the little bit of texture and char that the grill provides. You can stick then under a broiler for a few minutes too or just skip that all together and serve the chicken straight from the pot.
I like to serve jasmine rice or stir-fried snow peas with this chicken. They cook in about 2-3 minutes so it's a side dish that's just as easy to prepare as the chicken.

Filipino Grilled Chicken Adobo
Try a savory and easy Filipino favorite. Chicken legs stewed until tender in soy sauce, vinegar and garlic that is grilled or broiled to crispy perfection.
Recipe Type:
Main, Protein, Chicken
Ingredients
3-4 lb chicken pieces (drumsticks and thighs)
½ C soy sauce (see notes for gluten-free suggestion)
¾ C white vinegar
3 cloves garlic, crushed
2 bay leaves
1 Tbsp whole peppercorns
Instructions
Place chicken, soy sauce, vinegar, garlic, bay leaves and peppercorns in a large pot and bring to a boil. Reduce heat and simmer for 30 minutes. Turn the chicken periodically in the cooking liquid.
Remove the chicken from the pot and grill or broil for about 5 minutes.
Serve with jasmine rice and stir-fried vegetables.
Notes
Be sure to use a gluten-free soy sauce if following a gluten-free diet. I use San-J Tamari Gluten-Free Soy Sauce or La Choy soy sauce which is now labeled gluten-free.
Sharon Lachendro
New Englander born and raised. I'm the wife of a gluten-sensitive sweets and carb lover and mother to two beautiful girls. I'm the author of What The Fork Food Blog, home of easy gluten-free recipes that can easily be adapted for gluten-eaters. I love, love, love vanilla, Julia Child quotes and coffee. Lots and lots of coffee.