Chocolate Bundt Cake with Dark Chocolate Glaze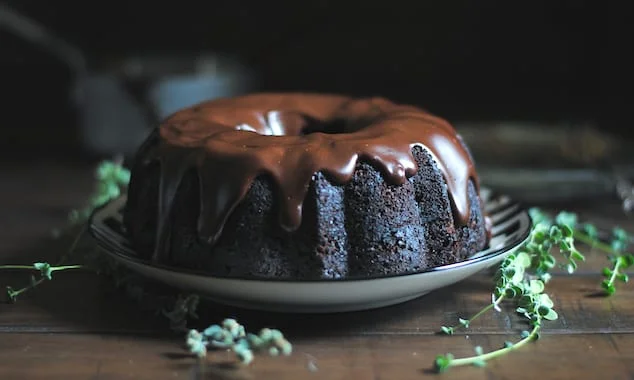 A rich, decadent cake, made without dairy, that has the power to satisfy any hardcore chocolate lover.
By Natasha Steinberg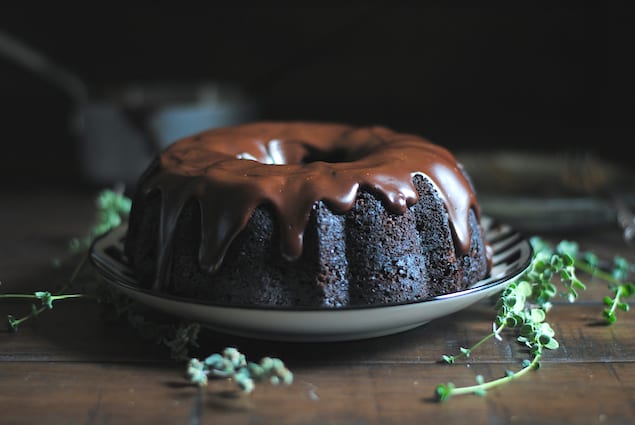 Let's cut to the chase. This is chocolate cake. It's not masquerading as something revolutionary or a new take on a classic. It's straight up chocolate cake, honest and good. Because that's what chocolate cake should be. There's something refreshing about a cake like this. It's exactly as you see it. No guises; no pretentiousness. I have really come to appreciate this more and more in various other aspects of life too. It's just that sometimes I want classic, comforting, fulfilling, no-frills goodness. And this is it, in cake form.
The thing I love so much about this particular recipe is that it's truly an all occasion cake. It can be handsomely dressed up with ganache or kept simple with a light dusting of powdered sugar or even left totally bare.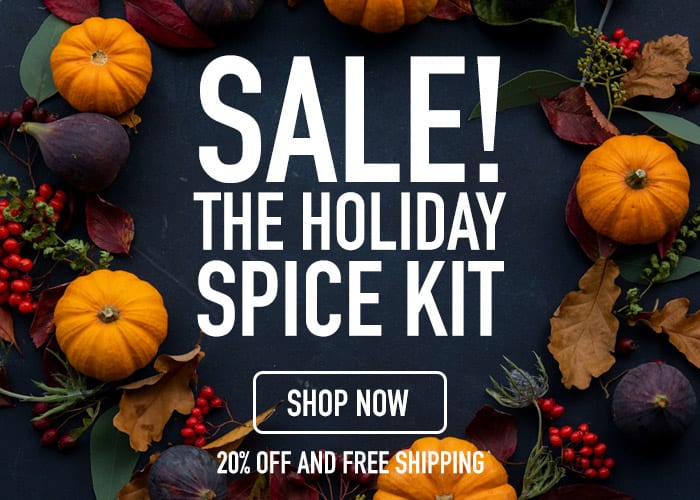 I feel like a solid chocolate cake is something everyone needs in their baking arsenals, kind of like the perfect chocolate chip cookie or fudgey brownies. A foolproof cake that you can whip up in no time and feel confident it will be delicious.

Chocolate Bundt Cake with Dark Chocolate Glaze
A rich, decadent cake, made without dairy, that has the power to satisfy any hardcore chocolate lover.
Author:
Natasha Steinberg
Recipe Type:
Baking, Cake, Chocolate
Ingredients
Cake
45 g (1½ oz) dark chocolate, chopped
14 g (2½ Tbsp) raw cacao powder
20 g (2½ Tbsp) cocoa powder
120 ml (1/2 cup) hot coffee
30 g (1/4 cup) spelt flour
50 g (6½ Tbsp) whole wheat pastry flour
30 g (1/4 cup) almond flour
½ tsp baking soda
½ tsp salt
100 g (1/2 cup) dark muscovado sugar
75 g (1/4 cup plus 2 Tbsp) light muscovado sugar
30 ml (2 Tbsp) grapeseed oil
30 g (2 Tbsp) coconut yogurt
1 egg
1 tsp vanilla extract
For ganache
75 g (3 oz) dark chocolate, chopped
45 ml (3 Tbsp) plant/nut milk
Instructions
Preheat oven to 350 F. Grease a 6-cup bundt pan and dust with cocoa powder. (Double the recipe for a standard 10- or 12-cup bundt pan.) Place chocolate, cacao, and cocoa powder in a medium bowl, pour hot coffee over top, and stir until chocolate has melted and mixture is smooth. Set aside.
In a medium bowl, whisk together flours, baking soda, and salt. In a separate large bowl, whisk together sugars, oil, yogurt, egg, and vanilla then whisk in cooled chocolate mixture until smooth. Add dry ingredients to wet and whisk just until combined. Pour batter into prepared pan and bake for 25-30 minutes (45-50 minutes for a standard size bundt pan), until toothpick inserted in the middle comes out clean and cake springs back when lightly pressed.
Cool in the pan for 15 minutes then invert onto a wire rack. Once cake is just about cool, prepare ganache. Place chocolate in a small heatproof bowl. Heat milk in a small saucepan over medium heat (or the microwave) until steaming hot. Pour over chocolate and let sit 5 minutes. Stir until smooth. Let cool a few minutes then pour over cake.
Notes
This recipe makes a small bundt cake (a 6-cup bundt pan). To make a standard size bundt cake (a 10- or 12-cup bundt pan), double the recipe and extend the baking time by 20 minutes.
Natasha Steinberg
Natasha is a love-and-matriarch-taught maker of sweet things. She is passionate about using local and seasonal ingredients and making simple, satisfying sweets that make even the least of sweet tooths swoon. Although she is a native Texan, she currently resides in Atlanta where she is finishing up law school and documenting her sweet adventures through photos, recipes, and stories on her blog at tartletsweets.blogspot.com.