Fiaschetteria Pistoia dishes a second dose of Tuscany in New York, opening its new location in the West Village. 
When it comes to simple, authentic, classics like cacio e pepe or pappardelle al ragu, Fiaschetteria Pistoia has it covered.  Since 1890, the Italian family who introduced the first Fiaschetteria in the East Village opens a second in New York's charming West Village. Bringing a dose of the Tuscan countryside to the neighborhood with a heavy emphasis on the delicious food.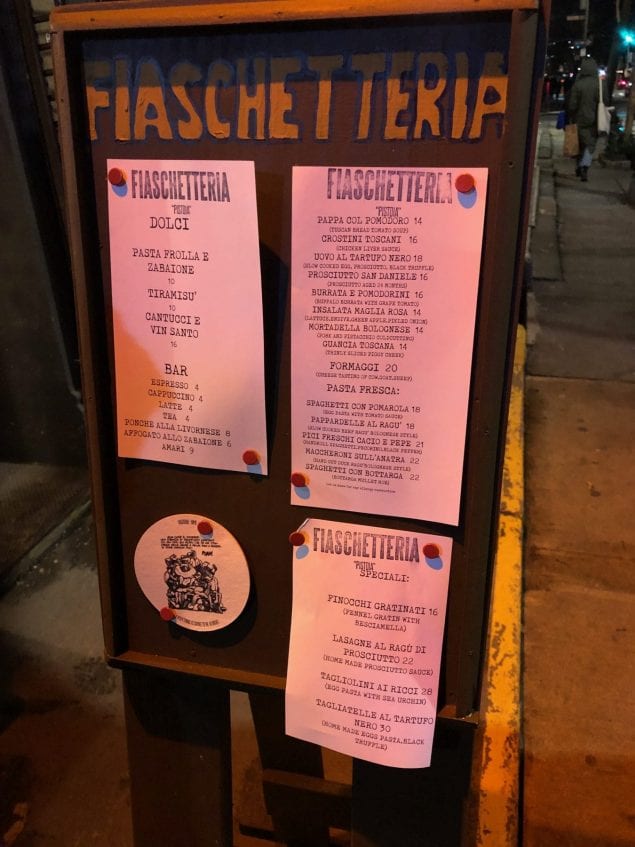 Following an unfortunate fire forcing them to temporarily close their East Village location, Fiachetteria Pistoia opened shortly after in the West Village. Along Christopher Street, the new Fiaschetteria Pistoia also focuses on comforting Tuscan food and serves a similar menu of antipasti, fresh pastas, dessert, wine and coffee.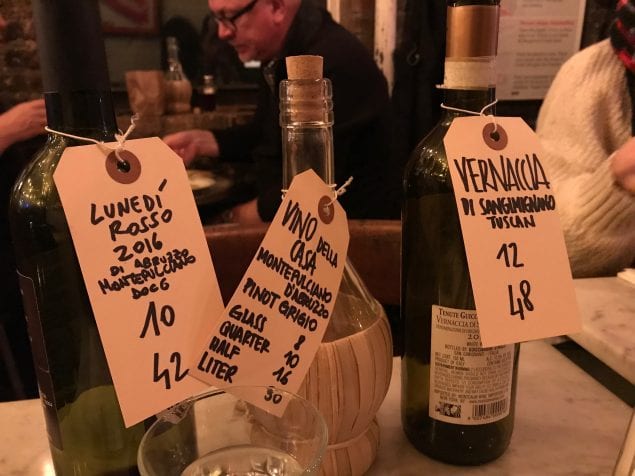 Upon entering the smaller of the two restaurants,  the kitchen is visible to passersby and diners. Chefs are seen hand-making the pastas, smelling the sauces, creating an authentic Italian experience to complement the dishes served. Seated inside, similar to the East Village, the décor includes wooden tiny tables, exposed brick walls accented with pictures nodding to the motherland and dim lighting – all of which resembles a rural osteria in the Tuscan countryside.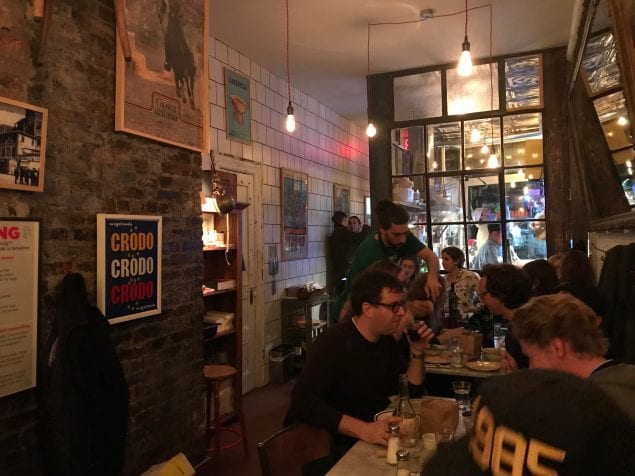 On every wooden table, quaint yet decadent plates of fresh pasta like lasagna al ragu di prosciutto, pici freschi cacio e pepe, tagliatelle al tartufo nero are noshed at. They are either accompanied with a select bottle of red wine like the Lunedi Rosso 2016 or a house wine and a slice of the crusty bread (served in a brown bag) that can be used as a scoop for the leftover pasta sauces.
On my wooden table the below were served.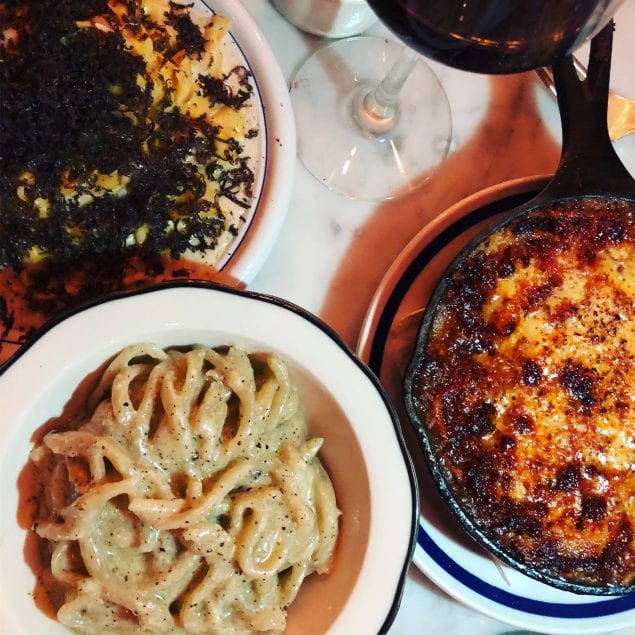 Cacio e Pepe –  considered to be a "cheap dish" in Tuscany as it consists of black pepper and cheese. Though minimal this pasta is fantastic, Fiacheterria prepares it by hand rolling the spaghetti  and bathing it in a Roman sauce of quality pecorino and black peppercorns.
Lasagna al ragu di prosciutto – Lasagna with meat sauce and ham. Served in a mini cast iron pan, a layer of slightly charred melted cheese covers the layers of pasta and savory prosciutto sauce.
Tagliatelle Al Tartufo Nero – a earthier and more robust selection of the special pastas, the black truffle is hands down a favorite of the three pastas mentioned. The long flat ribbons of creamy egg pasta are covered with freshly shaved black truffles.
For antipasti, one cannot go wrong with the burrata e pomodorini; a creamy mozzarella, cherry tomato, oregano & basil to start. Be mindful portion sizes are just the right amount, in other words most dishes may be hard to share.
See Also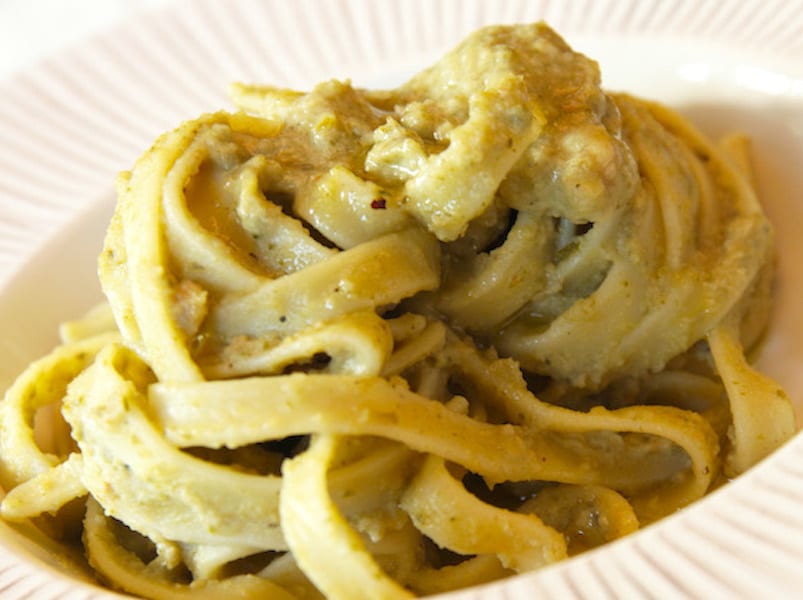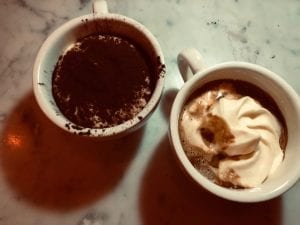 Tiramisu a quintessential Italian dessert it was the perfect pick me up to end a night at FIacheterria Pistoia. This tiramisu consisted of more mascarpone, and no lady fingers which is exactly how it should be. The creamy dessert is layered with a generous coating of coca powder and can be paired with a cappuccino or an affogato.
Fiaschetteria Pistoia West Village opens 5:30pm to midnight and is first come first serve.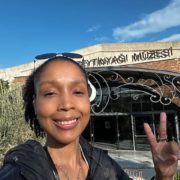 Alyssa Holder
Alyssa Holder is a writer specializing in food and travel topics since 2015.