No frills, no fusions, get the real deal, classic and simple Tuscan cuisine at Fiaschetteria Pistoia.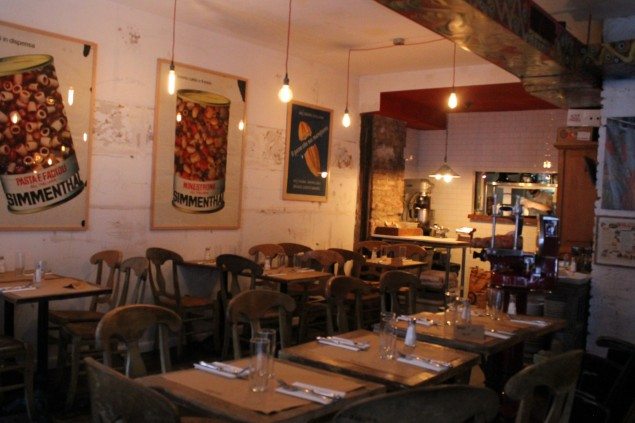 An authentic Tuscan "trattoria" located deep in the East Village serving homemade Tuscan food accompanied by Tuscan wine. A few unique aspects about this gem includes complimentary bread and aged prosciutto freshly carved in the restaurant, freshly made pasta and the presentation of the "wine list" brought to tables in a basket.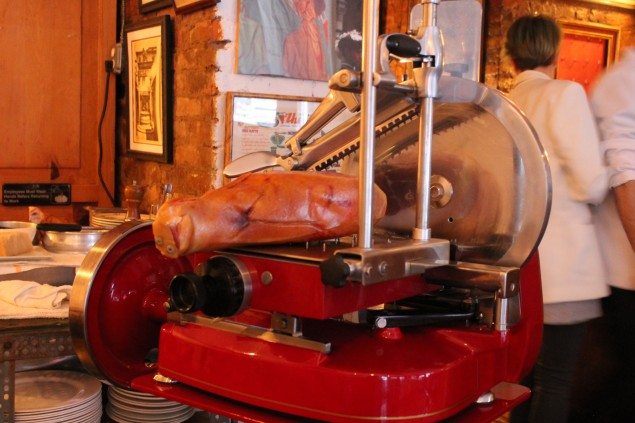 Before divulging into the great food selections at Fiaschetteria Pistoia, here is a short breakdown of what you should know about traditional Tuscan food and cooking: 
Tuscan food is based on the Italian idea of cucina povera or "poor cooking"
Tuscan cooking doesn't use or need complicated seasonings or elaborate creations. Instead it's made using fresh, high-quality ingredients that bring out the natural flavors in each dish.
Tuscans are fond of their soups; for example the Pappa al pomodoro
Tuscans are also fond and biased towards their nonna's dishes. 
Influenced by these traditions and of course their nonna's traditions; Fiaschetteria Pistoia's menu and featured eats are what you would expect to find 4000 miles away  in their homeland of Tuscany. The menu proposes traditional hand made Tuscan dishes including the bread and pasta essential ingredients used for a delicious and classic experience. Have a taste of it below:
Pappa al pomodoro-  a tomato soup served with drizzle of olive oil and fresh cracked black pepper.
Pappa means baby food in Italian. It is soft, comforting and easy to eat. Pappa al pomodoro is probably the very essence of Tuscan comfort food. It is a tomato soup, made with stale bread, juicy tomatoes and good extra virgin olive oil.
Pesto Gnocchi- Italian dumplings made with pesto sauce.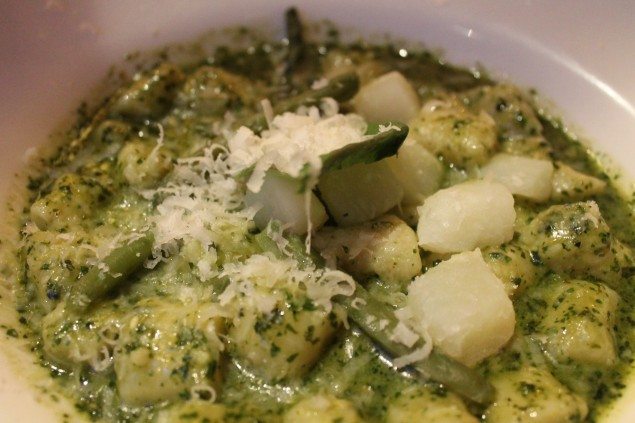 In Italy, dumplings are  known as gnocchi and are made in several different styles. Florence is home to gnocchi. The most common way to prepare gnocchi is to combine boiled, peeled and mashed potatoes with flour to form soft small lumps of dough and cook similar to pasta. 
Baccala alla Livernese – codfish with special tomato sauce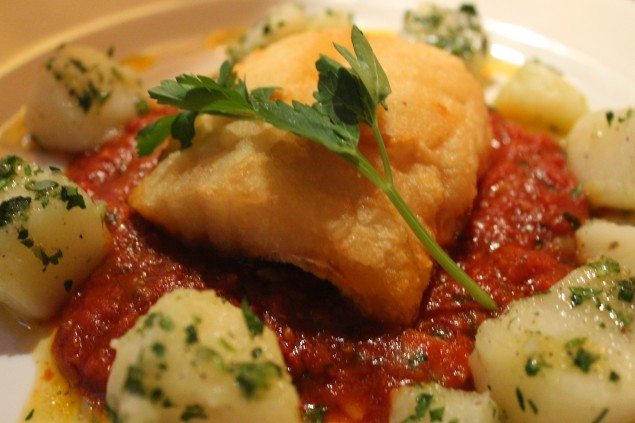 See Also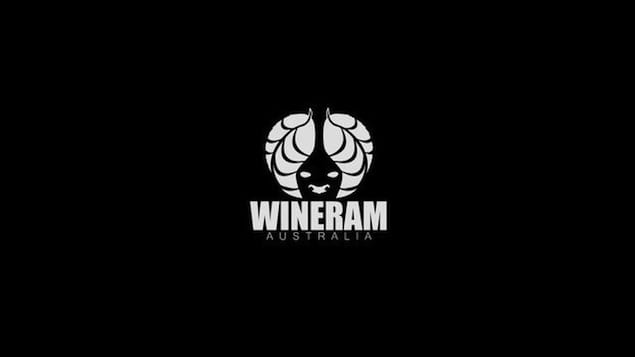 Made differently in every region but the way that the Tuscans eat the salted cod is in a fillet, pan-fried, with peeled fresh tomatoes, parsley and garlic. 
Another Tuscan tradition that should not be bypassed is the wine. It is essential to Italian cuisine similar to extra virgin olive oil and bruschetta. At Fiaschetteria Pistoia the wine list is presented to diners in the utmost Italian way. The waiter brings out a rack of wine bottles with whites and reds all imported from Tuscany. By personal preference the recommended wine to choose is the Chianti wine. It is a red blend from Tuscany made with Sangiovese grapes and pairs well with classic dishes like the pomodoro, prosciutto, and olive oil with bread.
A great addition to the eccentric and culturally diverse Alphabet City neighborhood, Fiaschetteria Pistoia makes it easy to get immersed in another culture; i.e the beautiful Tuscan lifestyle. In this lifestyle feel the love of a passionate Italian family who brings people together with food and of course wine.  
Fiaschetteria Pistoia is located on 647 East 11 Street New York, NY — 10009 and opens on Tuesday through Sunday.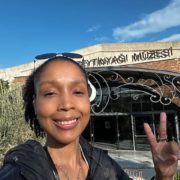 Alyssa Holder
Alyssa Holder is a writer specializing in food and travel topics since 2015.