This beet and berry smoothie bowl is vibrant and especially delicious, loaded with almond. Plus, it's quite festive for Valentine's Day.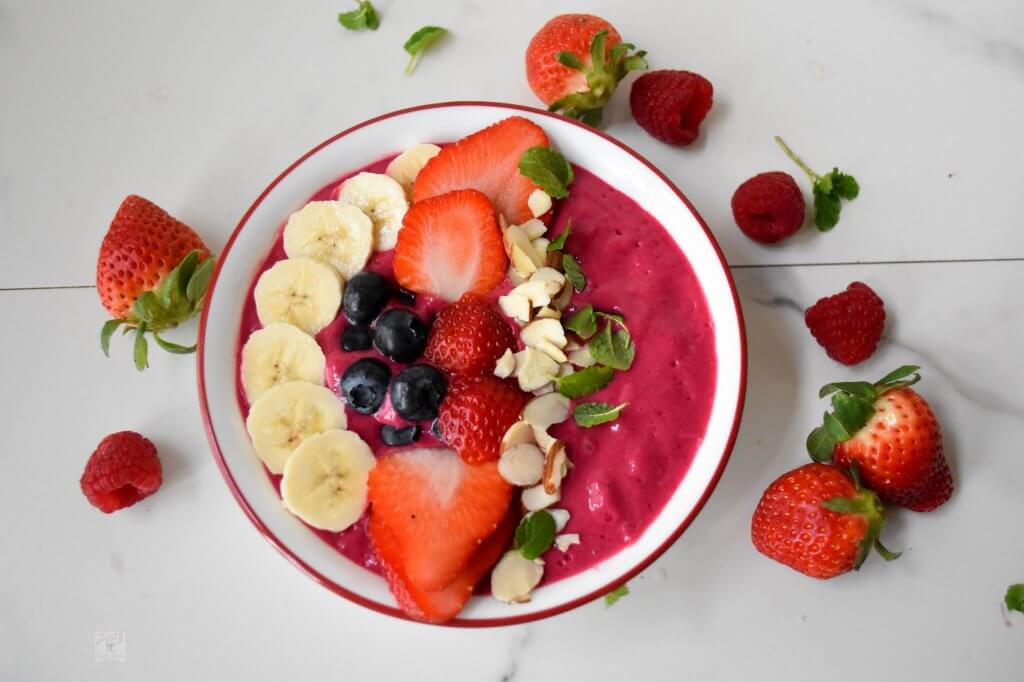 Today I am coming with a delicious yet with no added sugar smoothie which is beautiful in color too. Yes, Beet and Berry Smoothie Bowl with almonds. Trust me you won't miss any sugar in this recipe.
Sweetness comes from frozen banana, raspberries and strawberries. Avocado adds creaminess to bowl and nuttiness by the whole almonds and almond milk. I used unsweetened almond milk. Even my daughter enjoyed it. It is surprise because she is sweet person in our home. She needs a double dose of sugar to finish her glass of milk. So, it is delicious no doubt about that. This recipe is adapted from Keto magazine which I checked while standing in line at the grocery store.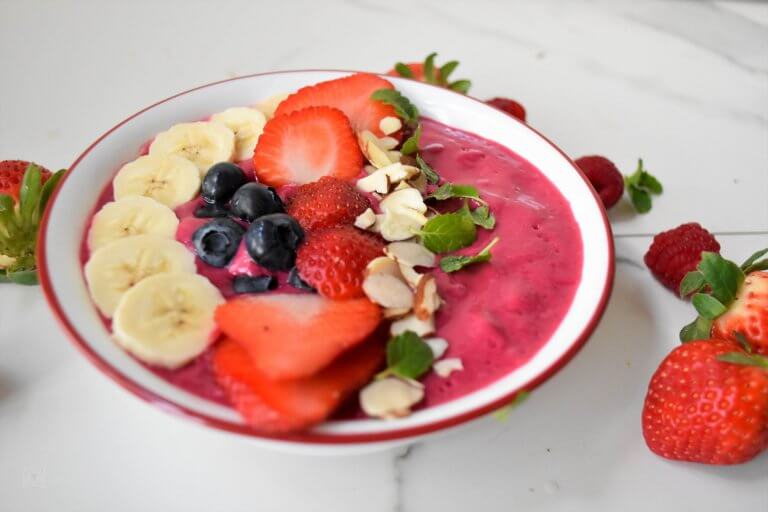 Red fruits and vegetables, such as raspberries, tomatoes, guava, watermelon, red cabbage, kidney beans, cherries, strawberries and beets, are likely to be rich in the antioxidant's lycopene and anthocyanins.
Raspberries are rich in anthocyanins which has anti-inflammatory properties and the polyphenols with their ability to open the peripheral arteries make them immensely efficient for boosting heart health. Strawberries are not only super tasty, but also, they are also incredibly nourishing. They are a great source of manganese, vitamin C, potassium and vitamin B9 (folate). The bright red color is due to pelargonidin, the major anthocyanin in strawberries.
Beets are on the other hand is a colorful root veggies, low in calories, but high in essential nutrients as vitamin B9, manganese, iron and vitamin C. Beets have high levels of nitrates which have been studied for their blood pressure lowering properties.
See Also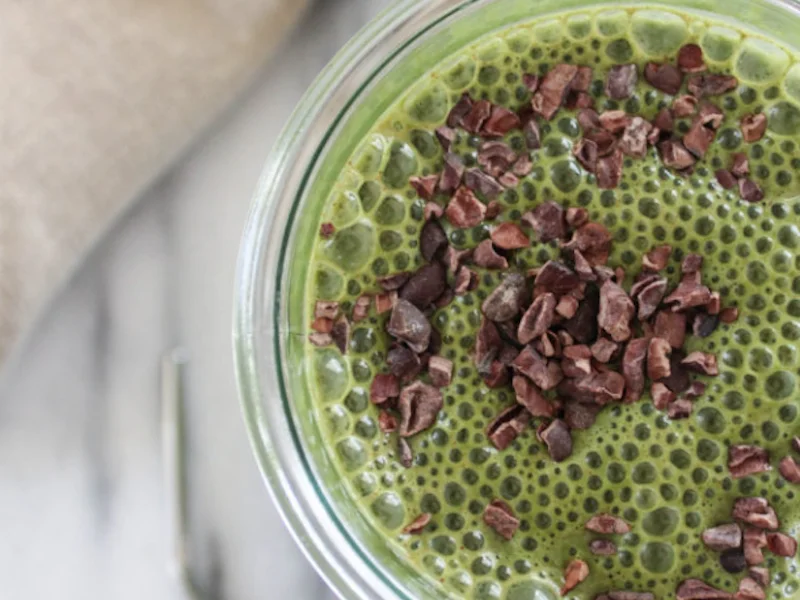 Along with creaminess, avocado has monounsaturated fats, which does help your heart and brain. Moreover, the right consumption of avocado boosts your brain. The fruit also contains a good amount of vitamins A, E and K which helps our body to function properly. Banana on other hand is rich in potassium.
Why wait give it a try, I used banana, blueberries, almonds and strawberries as topping.
Click HERE for the recipe.
Swathi Iyer
Swathi ( Ambujom Saraswathy) loves to explore cuisines from all over the world, and write about the ones that she and her family enjoyed on her blog Zesty South Indian kitchen. She loves to gives an Indian touch to several of the world cuisine, and has weakness for freshly baked bread. She is also a mom to two wonderful young kids who gives a up or down vote to the food she creates.