Serve this lovely feta and basil crusted halibut with garlic wilted spinach and risotto.
By Bryan Picard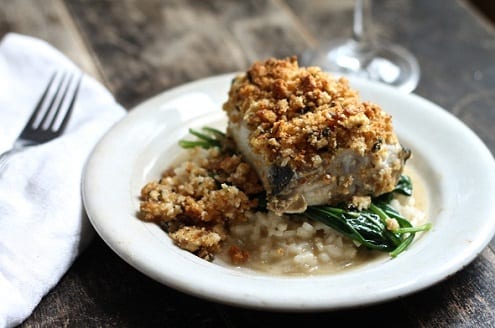 This dish is a revelation. I had been wondering how to prepare the halibut we picked up at the market. There were some leftover breadcrumbs from the eggplant parm Bridget made yesterday and another hunk of delicious local feta from Ron. My tastebuds led the way from there. A bit of basil, a hint of mustard, risotto–of course!– and fresh spinach.
Homemade breadcrumbs are so easy to make. Just bake slices of bread  at a low temp (300°F) until they're really dry, then crumble them by hand or in a food processor.
See Also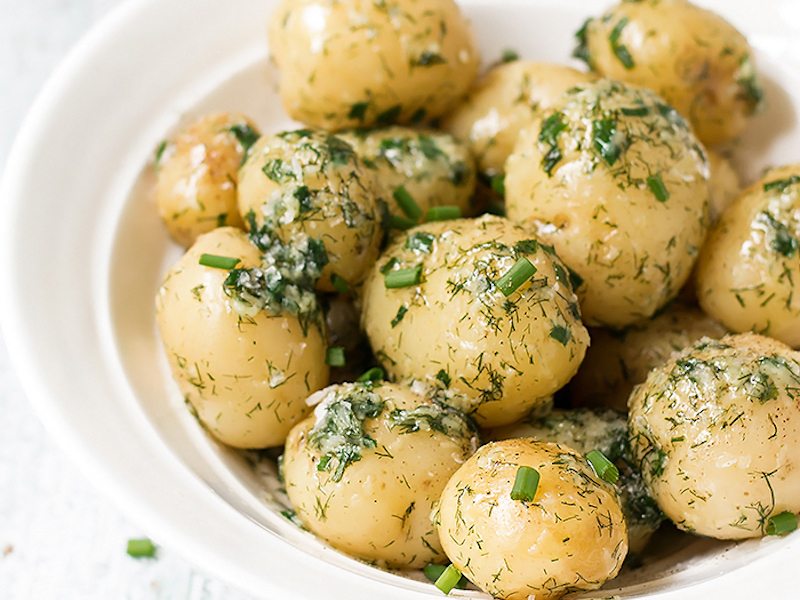 I used full-cut steaks, but any cut of halibut should work for this recipe.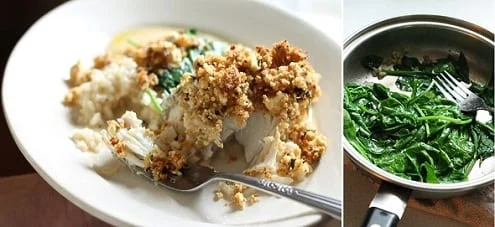 Feta and Basil Crusted Halibut
Ingredients
4 halibut steaks, cut of your choice
4 teaspoons dijon mustard
½ cup homemade breadcrumbs
100 g feta cheese, crumbled
small handful of fresh basil, roughly chopped
4 tablespoons olive oil
a few twist of ground black pepper
Instructions
Preheat the oven to 400°F.
In a bowl, mix the breadcrumbs, feta, basil, olive oil, and black pepper.
Lay the halibut in an oiled baking dish and spread 1 teaspoon of mustard on each.
Cover the fish with the crust mixture, and don't worry about some falling around, you'll use it on the plate.
Bake in the oven for about 15 minutes, depending on the thickness of the halibut. You want to keep it moist.
Notes
Serve with garlic wilted spinach and risotto.
Bryan Picard
Bryan Picard is a wild and homegrown food enthusiast. He lives in the Maritimes in Canada and has worked the kitchens as a cook and chef for the past ten years. He writes on his blog The Bite House.