Autumn Apple Pumpkin Soup Recipe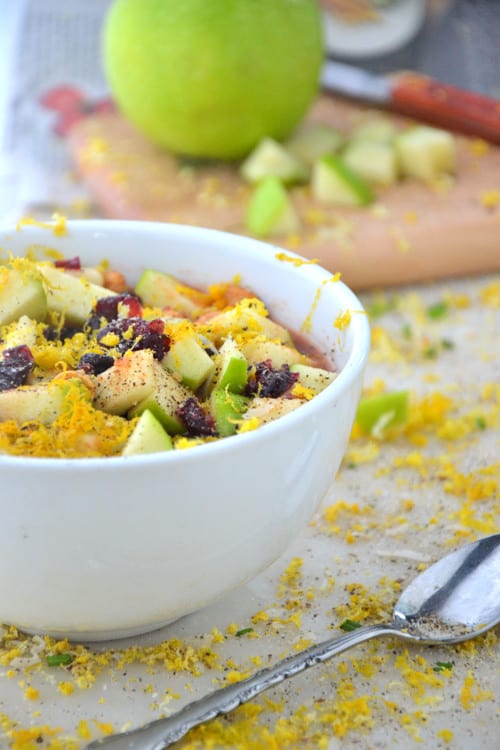 A beautiful gluten free and vegan autumn apple pumpkin soup.
By Amie Valpone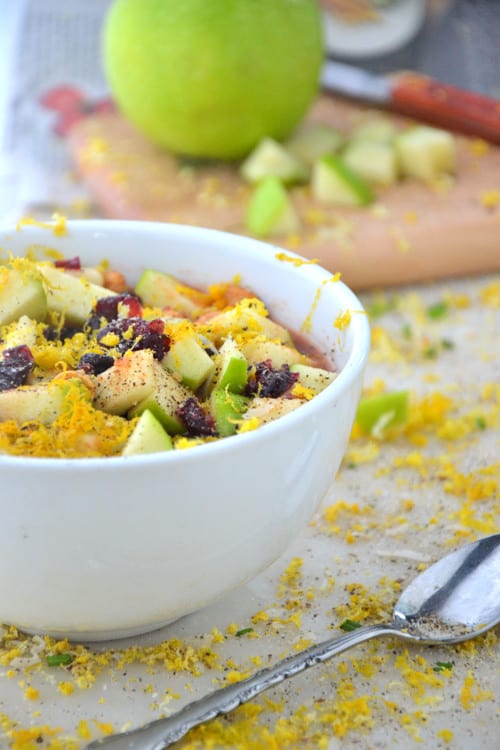 Autumn Apple Pumpkin Soup
Gluten-Free and Vegan
Ingredients
2 Tbsp. coconut oil, melted
2 McIntosh apples, cut into ¼ inch pieces
1 cup brewed raspberry herbal tea, chilled
¼ cup freshly squeezed orange juice
2 tsp. fresh lime juice
1 (15 oz.) can pumpkin
¼ cup salted peanuts
⅓ cup dried cranberries
¼ cup finely chopped fresh mint
¼ cup finely chopped fresh basil
¼ tsp. agave nectar
2 tsp. coconut flakes
2 Tbsp. orange zest
Instructions
In a large bowl, combine all ingredients; gently toss to combine. Transfer to serving bowls.
Serve chilled or at room temperature.
Amie Valpone
Amie Valpone is a Manhattan based Personal Chef, Culinary Marketing Consultant, Whole Living Expert, Professional Recipe Developer and Food Writer specializing in simple Gluten-Free 'Clean' recipes for the home cook.