PARTNER POST- Create the perfect holiday cheese board spread with Castello's selection of expertly crafted cheeses. It's sure to bring extra joy to this wonderful time of the year. Find inspiration here.
Bring some extra joy to your holiday gatherings with this festive Christmas cheese board. Decked out with a variety of textures and flavors, this spread make for an ideal centerpiece for all the quality time you want to spend with friends and family.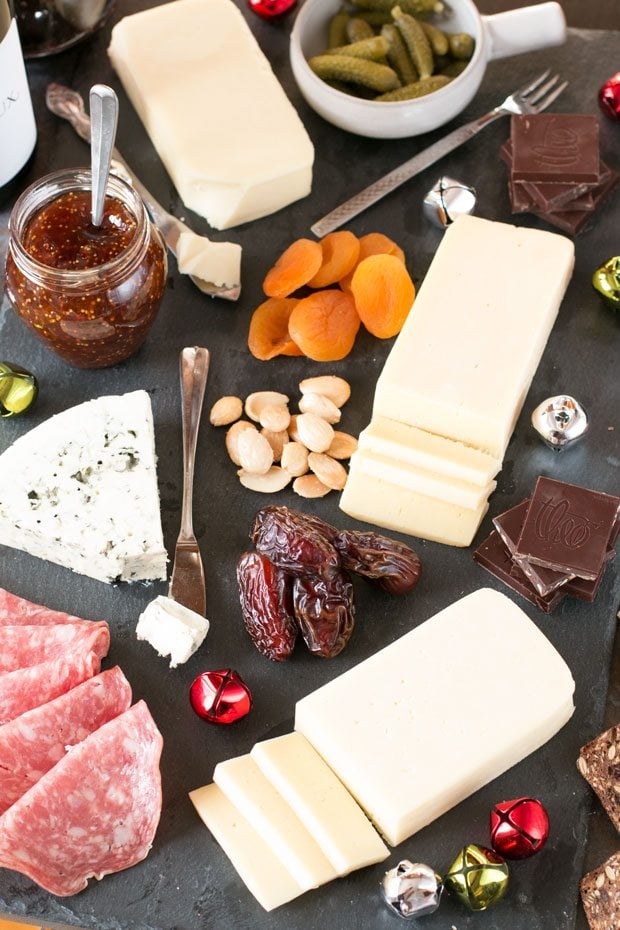 Some of my favorite memories in life are centered around a cheese board spread similar to this one.
I've always been known for grazing, especially during the holidays. There are so many sweets and special treats lurking around the house that grazing just becomes an inevitable part of my eating plan.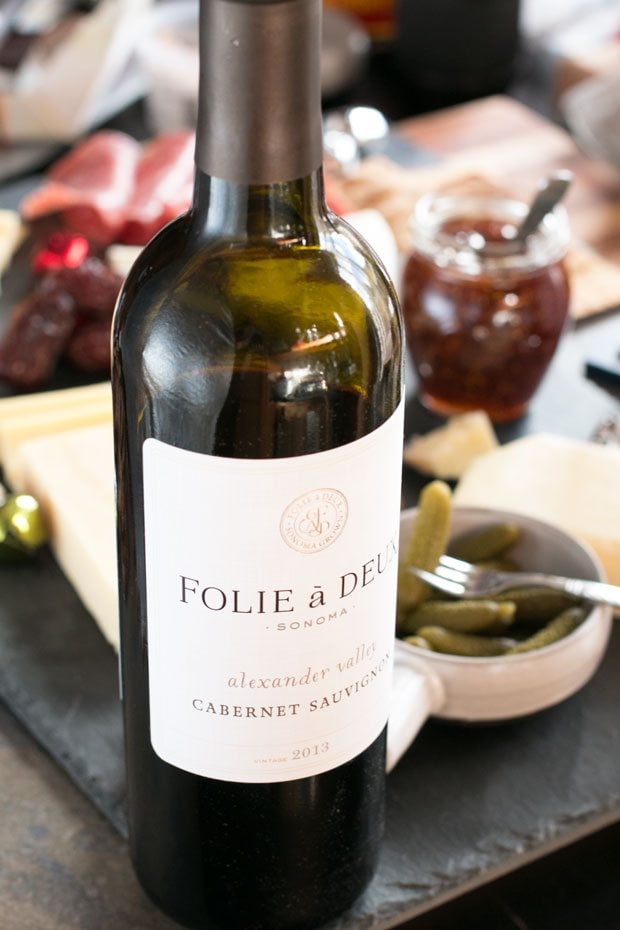 In fact, I almost prefer the grazing to those large multi-course meals because I can combine any flavors or textures that pop into my head. It's the ultimate playground for anyone who loves food because experimentation isn't just expected, it's encouraged.
I remember last year around this time I put together a cheese board for a very dear friend and myself around the holidays. We were both spending them a little more unconventionally than we had in the past, and we just wanted one of those girls' nights in where we could eat, drink and be merry.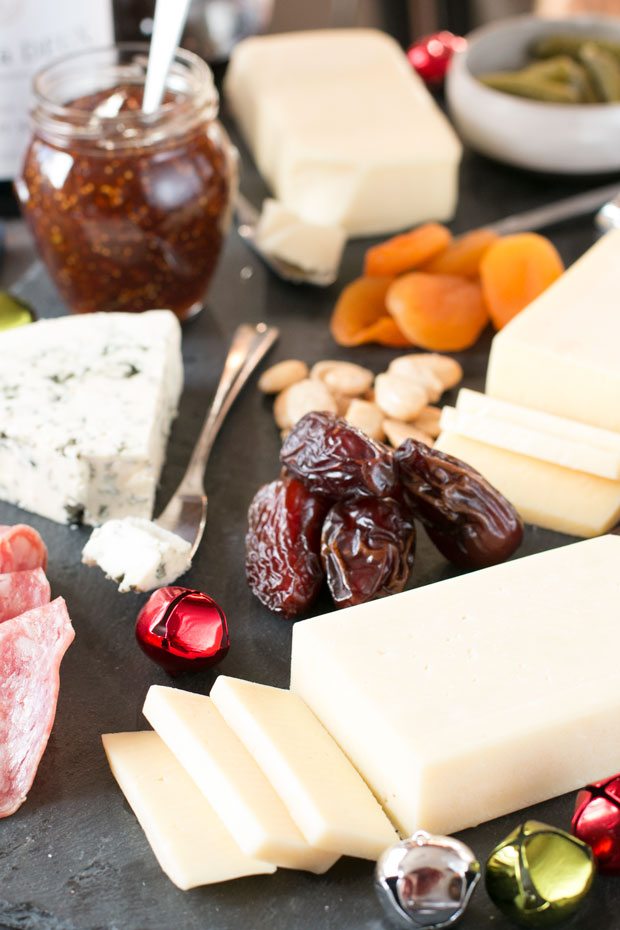 Just like when I was a child, I found myself in a haze of happiness as I plucked various cheese and cracker combinations from the board. So I've decided to make it tradition around the holidays – whether it's just for a couple of friends or a giant family gathering.
This year's cheese board is all about the joy that this season brings for me.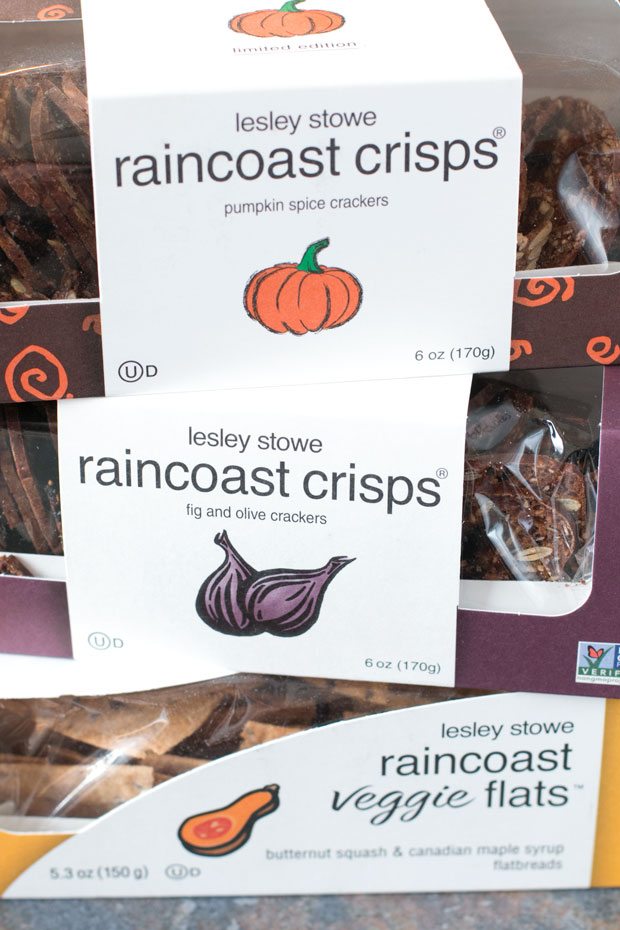 At the center are four Castello cheeses that I absolutely adore. From cheddar to Havarti, creamy to sharp, these four cheeses provide a wide variety to accompany all the little extras flooding the spread.
This year I went with three fairly unconventional Lesley Stowe crackers that boast both bold and subtle flavors that are perfect for the holiday season. My personal favorite is the pumpkin spice that blends perfectly with the fig jam and creamy Havarti…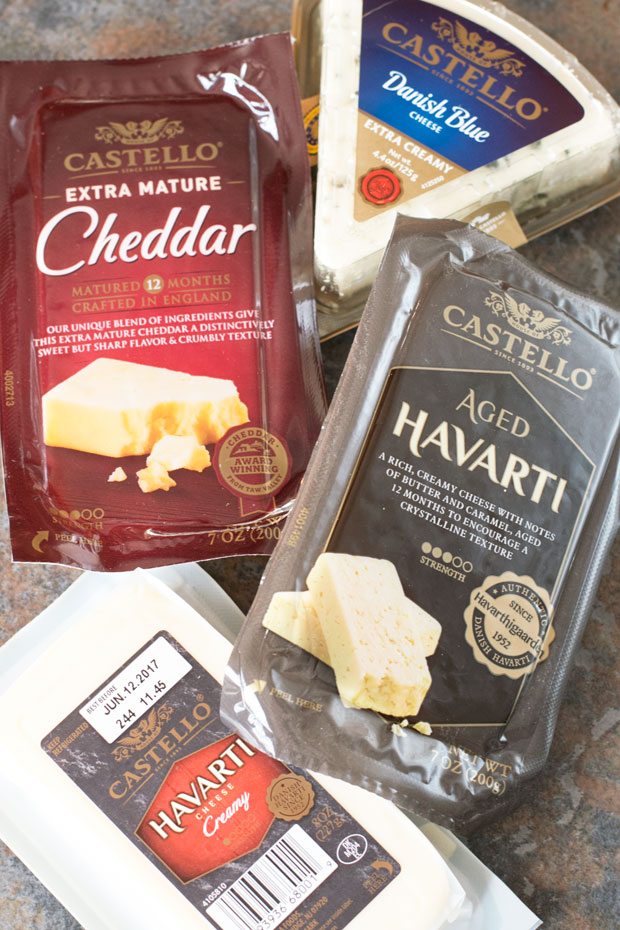 Finally, you need a couple star wines to really set the mood. For me, only a red wine will do in the winter so the Folie à Deux Cabernet Sauvignon and Pinot Noir filled my top slots. They are both so smooth and rich without being completely overbearing.
See Also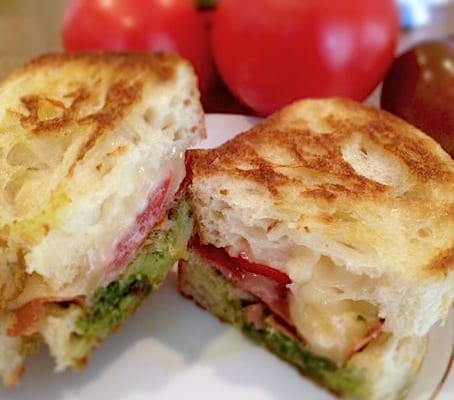 Then I filled up the plate with dried fruits like apricots and hearty dates, nuts and different types of chocolates (I went for salted almond and candied ginger because HOLIDAYS!).
Not to mention the little pickles that remind me of finding the pickle ornament on my grandparents' tree every year (please tell me you know about this German tradition?!).
This whole spread will be the center of attention that everyone will be gathered around. Much better than gathering around the TV, am I right?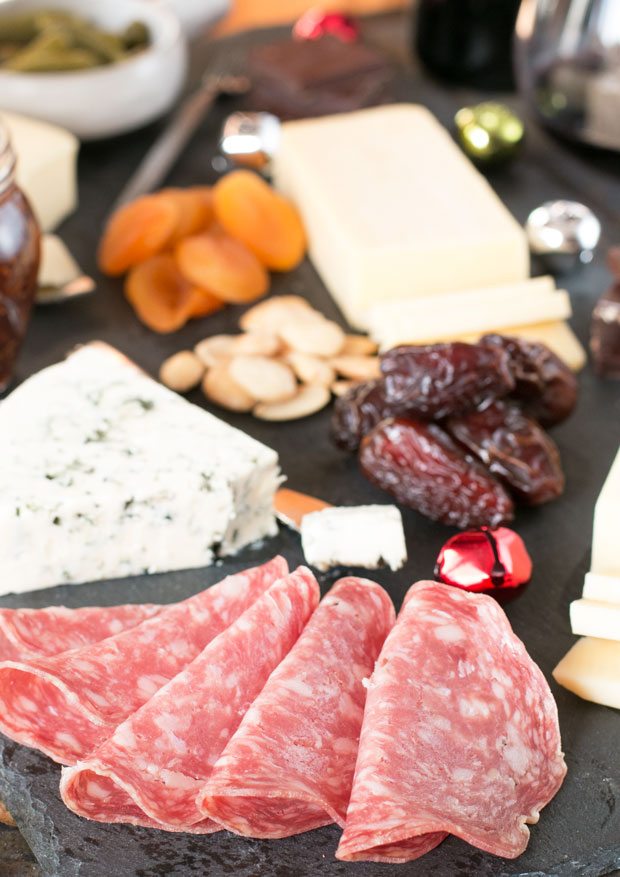 Looking for more cheese board spreads and inspiration? Try this butternut squash and cranberry recipe. It's perfect on a crostini with blue cheese!
Print
Author:

Meghan Bassett

Category:

Appetizer
Castello Extra Creamy Danish Blue
Castello Havarti Creamy
Castello Havarti Aged
Castello Extra Mature Cheddar
Lesley Stowe Pumpkin Spice Crackers
Lesley Stowe Fig & Olive Crackers
Lesley Stowe Butternut Squash & Maple Syrup Veggie Flats
Folie à Deux Cabernet Sauvignon
Folie à Deux Pinot Noir
Fig jam
Dried apricots
Dates
Salami
Pickles
Dark chocolate (variety of flavors such as Salted Almond or Candied Ginger)
Marcona almonds
Instructions
Arrange cheeses on a large platter.
Arrange crackers next to the platter on all sides.
Arrange other items on the large platter with the cheese to break it up into different colors and textures.
Serve with wines.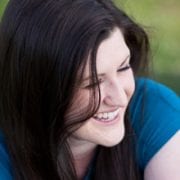 Meghan Bassett
Food addict turned food blogger with a love for cooking uncomplicated, gourmet recipes. I love creating food that is straightforward, relatable and will blow your friends and family away. I am the author of the food blog Cake 'n Knife, where you'll find that fresh ingredients + unique flavors + love = gourmet food, every single time. For more, please visit: