A fabled chocolate store showcasing large chocolate statues and lots of delicious chocolates to eat is like a fairy tale come true in Berlin.
By MLiss A Hinshaw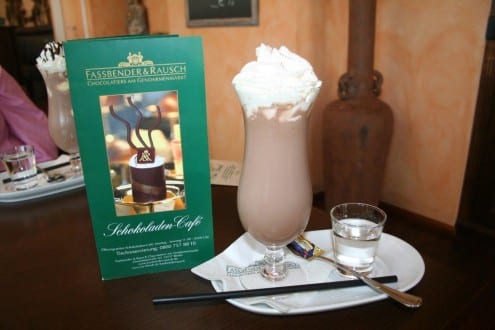 Located in an impressive building on the corner near the Gendarmenmarkt, Fassbender and Rausch Chocolatiers is an exquisite experience for those with a sweet tooth. Entering through the ornate doors, I laid my eyes on the rather large Brandenburg Gate carved from dark chocolate. Taking my time to take it all in, I next saw the playful bear and a replica of the Titanic all from chocolate.
There are rows upon rows of boxed chocolates in classy tins and glass cases of specialty pieces with different fillings, shapes and sizes. Employees are dressed in professionally looking crisp white shirts, green buttoned vests and red ties, adding to the seriousness of selecting each piece of candy.
With too many decisions to make about what to buy and bring home to whom, I ventured upstairs to the café. After exiting the elevator, a display area featured a talented chef delicately spreading warm chocolate into thin molds for the final touches to the handcrafted candies. My senses overwhelmed, I sat in the café and ordered a decadent Eiskaffee drink which was a tall glass of chocolate milk, vanilla ice cream and dark chocolate.
This is a wonderful chocolate paradise, almost like being on an island where you forget your troubles and enjoy the moment.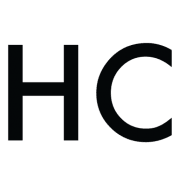 MLiss A Hinshaw
M'Liss is a freelance travel writer with a niche for food which together makes the world her place to explore fabulous sites and tasty foods. After retiring from public safety work in San Diego, she picked up the pen and pad and with a camera around her neck started searching for delicious desserts, occasional protein to balance the sugars and all served in scenic locations. Here's to your food adventure...